'The Bachelor': Peter Weber Just Revealed His Top Three Women
Peter Weber is all up in his feelings and we are only three episodes into The Bachelor. Granted, the Bachelors don't have much time to find a wife, but it seems a little fast to be so torn up over the women on the show.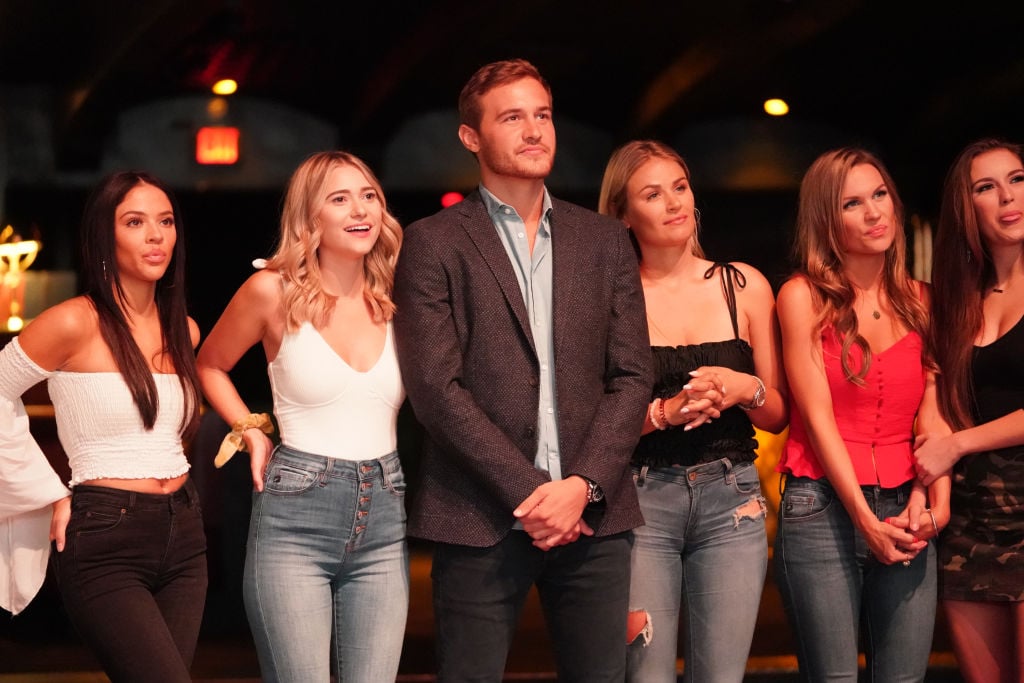 As we saw in last week's episode, Weber is really feeling some of the women. So much so that sending certain ones home is causing him emotional stress. Now that one of his frontrunners, Alayah Benevidez, is gone (though according to the previews, she comes back) who does Weber have his eyes on?
Who are Peter Weber's frontrunners?
In past seasons of The Bachelor, you never got a clear picture of where the lead's mind was at. The same has been true for Weber. It seems like when he is with each woman, they are his front-runner and he has a "special" connection to them. But while filming Monday night's episode, he told Entertainment Tonight exactly what he was thinking.
"I had an amazing night last night with Victoria P. Her heart just completely shined through," he said. "She was able to open up to me and definitely falling for her very hard. I'm really feeling Madison, she's my first one-on-one and she just, it was kinda cool to share, I was able to share a really personal date with her and something that really meant a lot to me. She just absolutely killed it. I'm really vibing with her as well."
But Weber was also holding a flame for Kelley Flanagan, the attorney that he ran into before filming even began.
"[I] kind of have a little bit of a backstory with her before all this started. Just kinda a fate thing," he said. "Kelley, just right off the bat, [we had a] really great connection. I'm feeling really good about her." 
"This is going to be very difficult for me going forward," he admitted.
Did Weber expect to have feelings so soon?
Though Weber has been through this process once before, he still didn't expect to develop such feelings so quickly.
"Just being a few weeks into this, already feeling very strong feelings for some of the ladies [is surprising]," he told the outlet. "I don't think I expected that. Then again, knowing me, I know I fall hard and I'm OK with that."
And even host Chris Harrison noticed the speed that Weber was falling.
"I think already he can see that his wife is in this room and he's going to find love here," he said. "Will it happen? We don't know. But he is such a sincere guy, he's truly looking for something and now all signs are leading to hopefully a happy ending."
What does Weber think about all of the feuds between the women?
Though Weber is falling for quite a few women, the drama between them has started to become a distraction. In the beginning, Hannah Ann Sluss was definitely one of Weber's favorites, she even got the first impression rose. But after champagnegate, he didn't even mention her in his top three.
"A little thing between Kelsey and Hannah Ann just kind of has me a little confused, a little frustrated, but it could all just be misunderstanding," he said. "So, I'll be smart moving forward."