'The Bachelor': Why We Won't See an Engagement from Madison Prewett and Peter Weber Anytime Soon
Every year, Chris Harrison says that each season of The Bachelor is the most dramatic season ever. This time, he may have actually been right. Last night's finale was a rollercoaster of emotion for everyone involved and the viewers alike. Though Peter Weber did end up with Madison Prewett in the end, the two did not get engaged. And it doesn't look like we'll be seeing a ring on Prewett's finger for a while.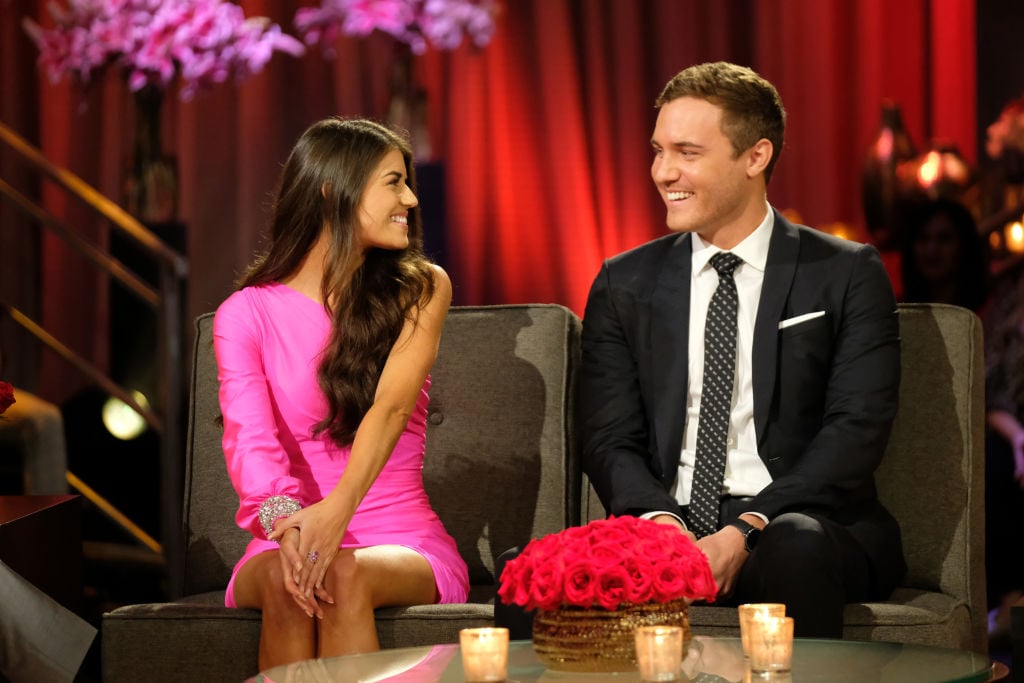 What happened on 'The Bachelor' finale?
Last night's episode came out of the gate with drama. Weber was still reeling from the fact that Prewett had eliminated herself but said that he was suddenly sure that Hannah Ann Sluss was the person for him. Sluss, on the other hand, was starting to worry that Weber was not all in and didn't know if she even wanted to show up to the final rose ceremony.
Eventually, she did show up and Weber proposed to her. The two seemed happy at that moment but the joy didn't last very long.
A month after the engagement when the pair met up again, it was clear that things were off. Weber eventually told her that he couldn't give her his whole heart, which set Sluss off. She accused Weber of being selfish, gave him the ring back, and walked away.
After this, Chris Harrison flew to Auburn, Alabama to visit Prewett, tell her what had happened, and ask if she still had feelings for Weber. Prewett and Weber then reconnected as if no time had passed.
What is the status of Peter Weber and Madison Prewett now?
At the "After the Final Rose" reunion, Weber and Prewett continually expressed what strong feelings they had for one another.
"I fell for you and that never changed," Prewett said. "I've been struggling with it ever since I got home until now. What I felt for you in Australia has not gone away at all. I know that I still have so much love in my heart for you."
Weber felt the same way but recognized the relationship would take a lot of work.
"I haven't just fallen out of love with you," he said. "Obviously we both hurt each other like crazy, but obviously you're here right now for a reason."
They didn't clarify what the status of their relationship was, Weber only said that the two were taking it "one day at a time."
Why won't they get engaged anytime soon?
Making a relationship work takes a lot of effort. And right now, Prewett and Weber's union is too new for an engagement. Last night, he kept mentioning how they had a lot to work through, which doesn't sound like an engagement is on the table.
On top of that, Weber's family is not on board with the relationship.
"He's going to have to fail to succeed," Weber's mom Barbara said of Weber and Prewett's relationship. "That's it. All his friends, his family, everyone that knows him knows that it's not going to work. We've been trying to tell him."
As close as Weber is with his family, it's doubtful that he would propose to someone who didn't get along with them.