'The Bachelor': Peter Weber Got Matching Tattoos With A Girl He'd Been Dating For 15 Days
Bachelor Peter Weber loves love. That's what he told Nick Viall recently on an episode of "The Viall Files." By the way he's navigating his season of the popular dating show, it's an easy statement to believe.
"Truly, I love love so much. It's the greatest feeling in the world I feel like anyone can feel. But when it doesn't work out, it's one of the most miserable feelings of having to get over that," he said.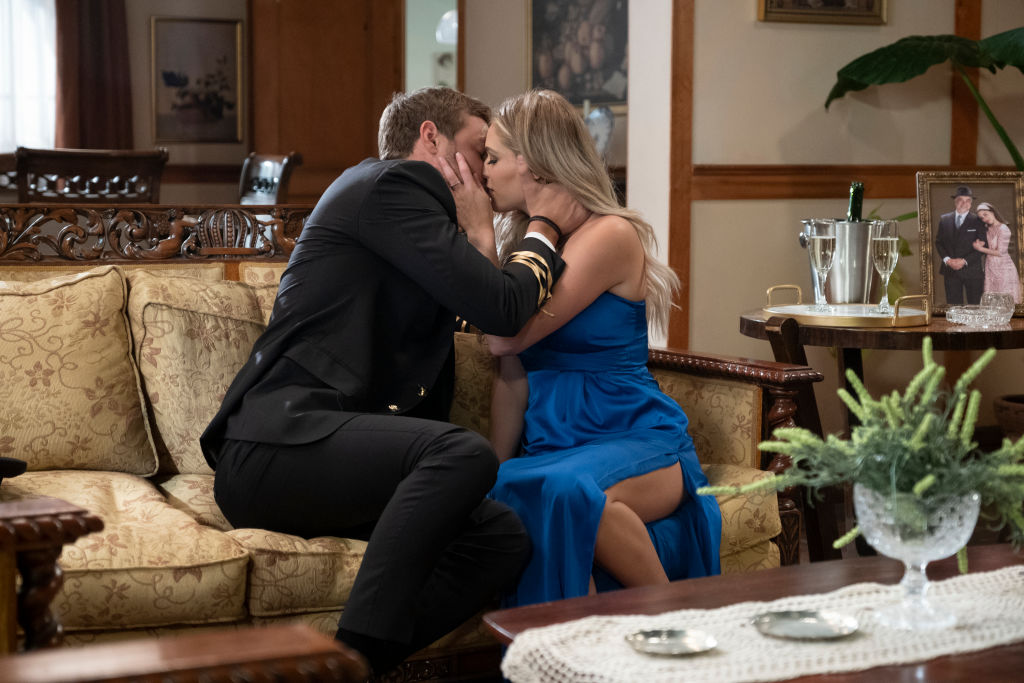 Weber knows a thing or two about heartbreak. We watched Hannah Brown end their relationship, and we watched Weber be not-so-over-it in the beginning of his Bachelor season.
As it turns out, Weber's loved with as much abandon as he does now for much of his life. He told Viall about a time he felt all-in with someone after just 15 days of dating.
Peter Weber's tattoo removal
It all started with "this girl I thought I was gonna marry."
"I was all about her. And I kid you not, I officially ask her out on December 20, 2014, and 15 days later we're just hanging out and we're like, 'Hey, what do you want to do tonight?' I've never had a tattoo, she's never had a–or actually, she had gotten a tattoo like a couple weeks ago. I was like, 'You wanna get tattoos?' Or, she said that. I was like, 'Yeah, why not,'" Weber told Viall.
So they made their way to a parlor. Their ink of choice was, of course, the date Weber asked her out (15 days prior).
"We go to this tattoo shop and we decided to get the date I asked her to be my girlfriend tattooed. We get the tattoo, 12/20/14, tattooed on our right hip. Both of us, matching tattoos. Like, we're gonna be together forever. But it was like 15 days. Everyone thought we were crazy. We're like, 'No, we're not crazy at all,'" he said.
Their relationship "lasts about a year." But Weber and the tattoo mystery woman found they way back to each other after their initial split.
"Then we break up, and that sucked. But we both didn't get it removed. And we get back together. We're like, 'Thank God we didn't get it removed. This is gonna work. We're gonna make it happen.' And then we break up a second time. She gets hers covered up. It's not the tattoo anymore, she makes like a flower thing," he said.
Weber continued: "And I start getting like the first laser removal done and that hurt like so much. And then we get back a third time and [the tattoo] is just messed up, it's never gonna work. We break up the final third time and it's for good. And then I had to go through seven sessions of laser removal."
"That's the kind of guy I am. I'm very passionate," concludes the pilot.
How Peter Weber deals with heartbreak
The final time Weber and his matching tattoo partner broke up, the bachelor says he was absolutely heart broken. To get over the pain he'd listen to the Love Guru's podcast "about how to get over heartbreak" on "repeat."
According to Weber, he and his ex still live close by and they run into each other every now and then. He says they're "cordial."
But Weber says he "will never get a tattoo ever again of a matching tattoo."
Well, OK, he'll make one exception: "Unless maybe my wife."
Read more: 'The Bachelor' Fans Are Tired Of Watching Peter Weber Get Manipulated By Victoria F.