'The Bachelor': Peter Weber Opens Up About Falling in Love with Madison Prewett
Hometowns are next week, which means Peter Weber's season of The Bachelor is getting much more serious. Usually by this point, several of the women have told the lead that they are falling for him. Normally, the leads don't reveal who they are falling in love with until the end of the season. But last night, Weber told Madison Prewett that he was falling for her. Some fans have taken that to mean that Prewett may win the whole season.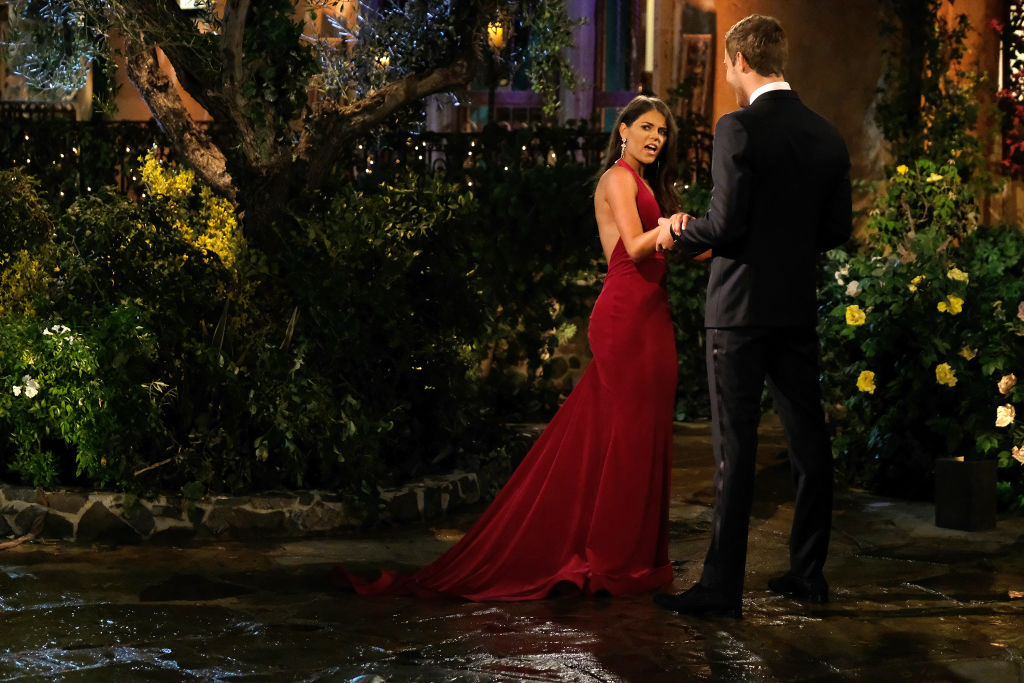 Now, Weber has opened up about falling in love with Prewett.
Weber expresses love
Last night Prewett and Weber took their relationship to the next level.
"I see a future with you," Prewett said on the episode. "I know with hometowns coming up, you know how much family means to me." 
Prewett opened up about how important her faith was to her and in a potential relationship.
"I totally hear that, and I want a family one day, more than anything," Weber responded. 
"I've been raised in a Christian household, and I definitely had faith… I feel like my faith could be stronger," he continued. "That's me being brutally honest."
"I've always been a believer that there's no time frame on something of how you're feeling," he said. "And it's scary as hell for me, but I feel so good about you," he continued. "I know that I'm falling in love with you."
Weber opens up
Recently, Weber spoke to Entertainment Tonight about what it was like to fall in love with Prewett.
"Madison and I had an amazing dinner conversation," he told the outlet. "That whole date was just very beautiful. She's just very honest with me, and opened up about something that was very important to her, a very important part of her life, and I was very honest with her as well."
"I just feel like at that point you know we were… it was just a really good moment for us moving forward and just understanding each other a little bit more," he continued. "I loved that conversation. I loved my entire date with her."
Weber's feelings about the other women
Besides Prewett, Weber still has Hannah Ann Sluss, Kelsey Weier, and Victoria Fuller left on his season. But fans have already guessed that Fuller and Weber don't end up together.
When he spoke about her recent controversy posing for a racist campaign, he spoke about their relationship in the past tense.
"All I can speak on is the time I was able to spend with Victoria throughout this experience and I truly enjoyed my experience with her," he said in an interview with the Build series. I really feel like she's, you know, she's a good person and she's got a lot of endearing qualities and I just hope that people can form their opinion on her based off what they see between the two of us and her time on the show. She's not perfect. I'm not perfect. No one's perfect."
Weber hasn't spoken much about his relationship with Weier or Sluss but next week he'll head home to visit their friends and families.