'The Bachelor' Peter Weber Reacts to Hannah Brown's Shocking Return. Will She Be Back?
'The Bachelor' Peter Weber speaks with the Television Critics Association about seeing Hannah Brown again on night one and the conversation they had.
Peter Weber's season of The Bachelor got off to a surprising start when Hannah Brown showed up on the season premiere. Hannah Brown was The Bachelorette when Weber was a suitor. Bachelor and Bachelorette fans got to see Weber and Brown talk it out, and now Peter Weber speaks out about her.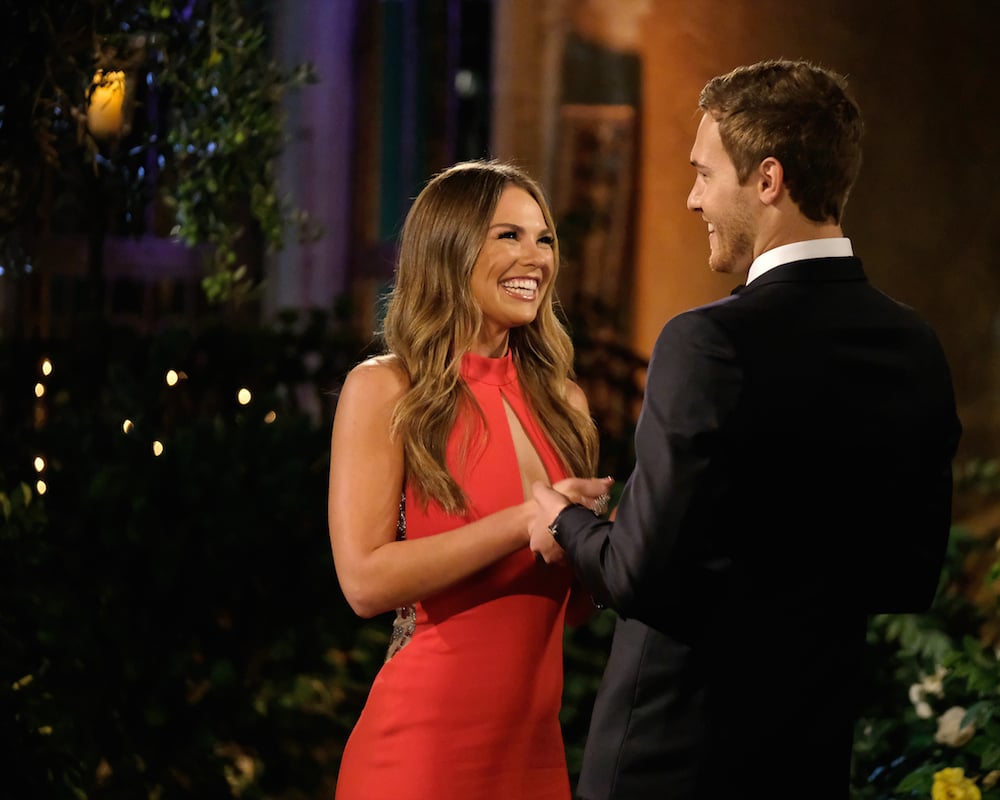 ABC brought Weber to the Television Critics Association today and the first question he answered was about Hannah's return. The Bachelor airs Mondays at 8 p.m. on ABC.
Peter Weber was as surprised as you were to see Hannah Brown on 'The Bachelor'
The producers of The Bachelor were good at keeping the secret. Peter Weber had no inkling that Hannah Brown was going to be there, but he was touched that she returned the pilot wings he gave her on The Bachelorette.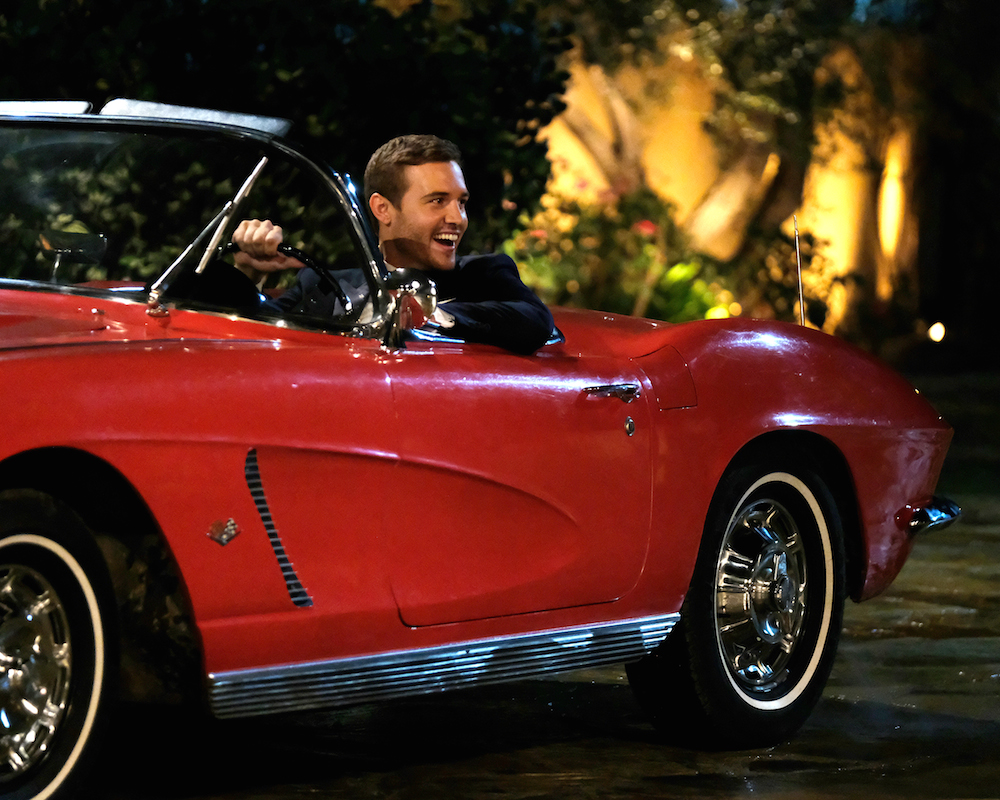 "That first time, the first night was completely unexpected," Weber said. "I had no idea she was showing up. Caught me off guard, really curious why she was there. The whole wings things, her giving that back to me I really loved and appreciated."
Peter Weber was secretly hoping Hannah wanted him back
Peter Weber's first thought when he saw Hannah Brown was: is she back to be a Bachelor contestant?
"Not gonna lie, a little bit of me was wondering if she wanted to come back into the house but that was not the case," Weber said. "I knew she wanted to host a group date later on so I was really stoked to have her do that and everything you guys saw was not expected."
The conversation brought closure to 'Bachelor' fans and contestants everywhere
When Peter Weber got to talk to Hannah Brown one on one, he got to answer a lot of questions for himself and Bachelor fans.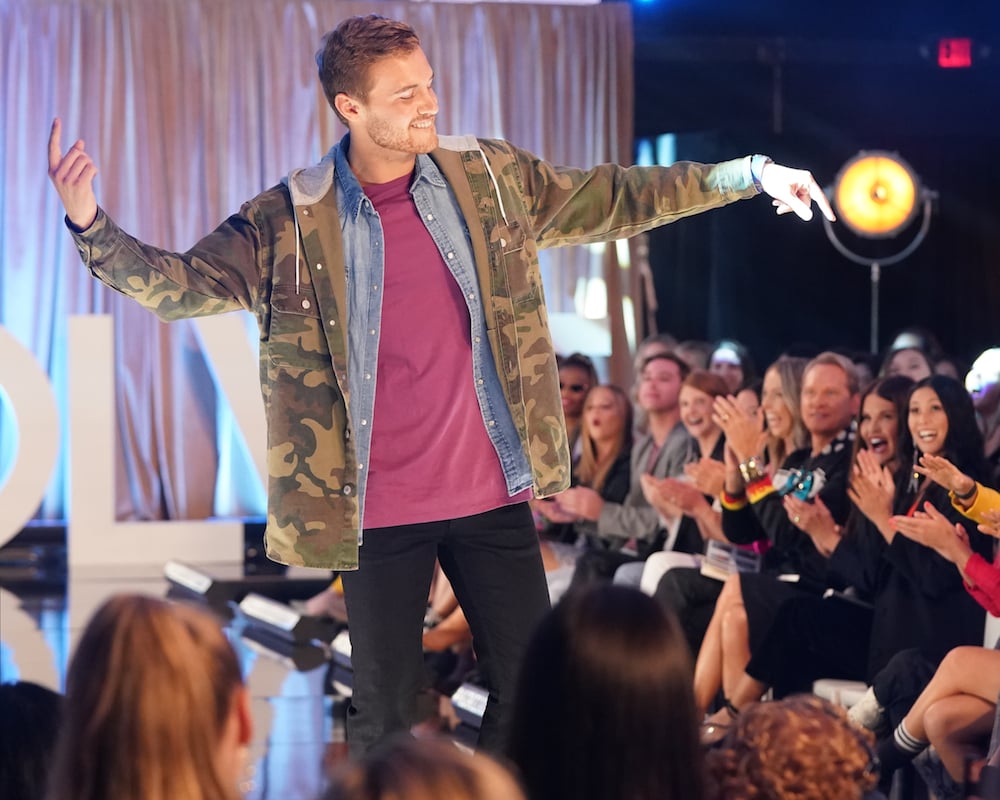 "That conversation, that was just a really raw, real convo that had to happen with us and really emotional," Weber said. "It brought back feelings and I couldn't hide those. Even though that convo wasn't planned, it needed to happen. I was 100% myself honest with her. A lot of the questions that you see me asking were questions on my heart that I wanted to find the answers out to. I didn't want to hold back. That conversation had to happen and you'll see what it means."

Peter Weber, Television Critics Association session, 1/8/2020
Hannah Brown could still return to 'The Bachelor'
However Peter Weber left things with Hannah, he teased that her return to The Bachelor might not be over.
"You guys will see what happens next but it obviously wasn't over yet, so," Weber said.
The hardest part of Peter Weber's talk with Hannah
Peter Weber seized the opportunity to have the conversation with Hannah Brown he'd needed to have since The Bachelorette. He was sensitive, though, to all the new women waiting for him.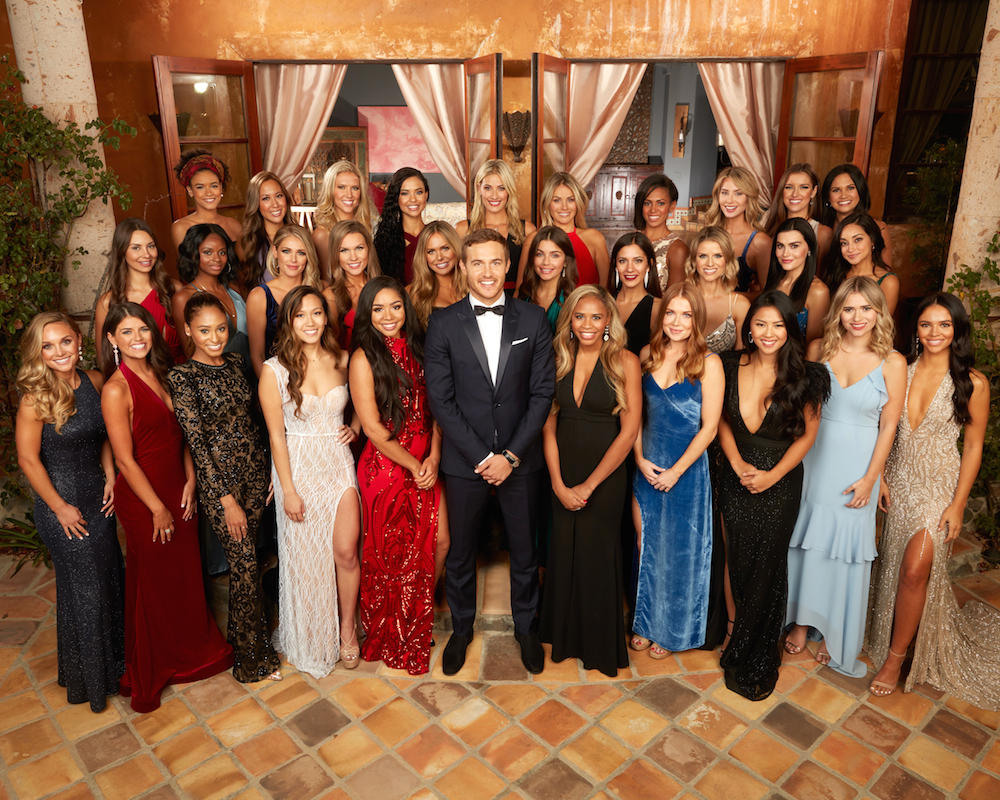 "The hardest part for me was just struggling with the fact that I had amazing women that just showed up but I didn't have any feelings yet for anyone," Weber said. "It was too soon to really have any legit connection. So it was awkward. It was uncomfortable but it needed to happen and I was very lucky that the women were understanding, so had to happen. The hardest part was just knowing that I had the other women there. I was putting them through that. I didn't want to disrespect in any way."