'The Bachelor': Peter Weber Reflects On The Victoria P., Alayah Red Flags
Peter Weber's Bachelor season has been filled with contestant drama, seemingly even more so than seasons past. The drama between Alayah Benavidez and Victoria Paul dominated our TV screens for several episodes in a row earlier on this season.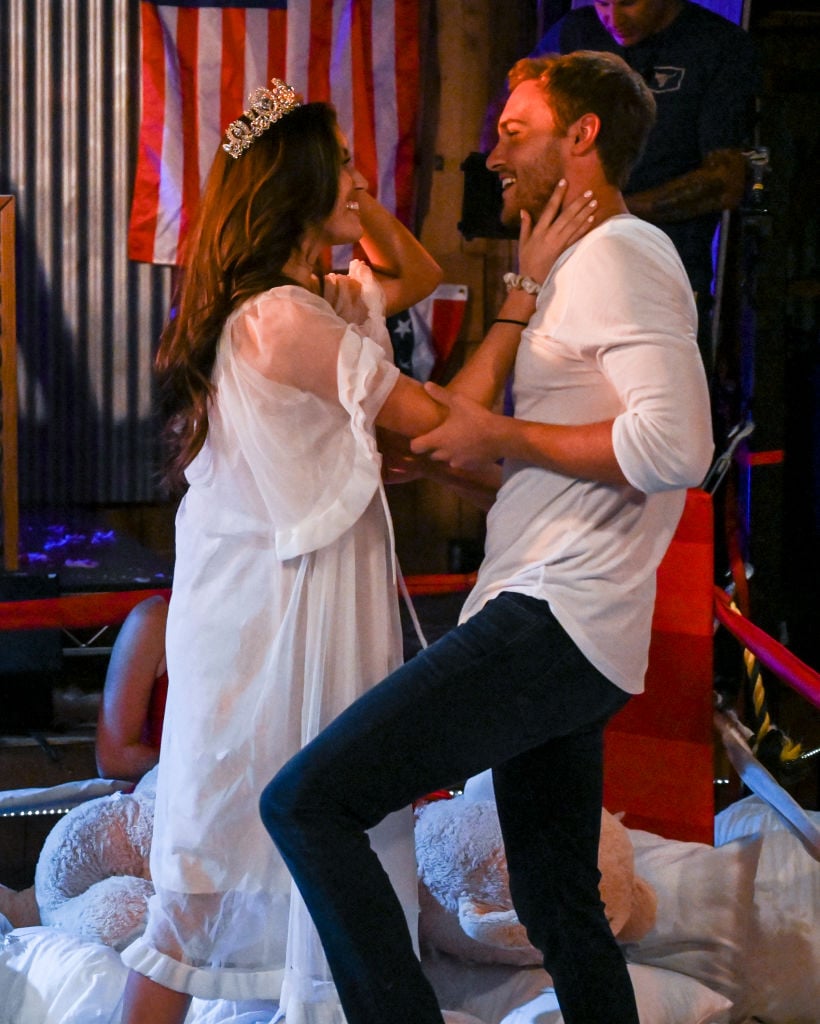 The Alayah, Victoria P. drama
A few contestants (mostly Sydney Hightower) accused Alayah of being "fake." Some women told Weber that Alayah had a way of "turning it on" when the cameras were around, and that made the pilot concerned she wasn't there "for the right reasons."
After Weber had a conversation with Victoria P. about the matter, where she told him she knew Alayah briefly before the show and the former Miss Texas asked the nurse to lie about their relationship, he decided to send her home.
But as Bachelor Nation surely remembers, Alayah came back the following episode to set the record straight and Weber invited her back into the mansion. Then, it came out that Alayah and Victoria P. had known each other for much more than "15 minutes," that they'd even gone to Las Vegas together. But Victoria P. stuck to "her truth," and Alayah got sent home once again. A few episodes later, Weber sent Victoria P. home, too.
Peter Weber's concern about Victoria P.
Weber was recently on Nick Viall's The Viall Files where he reflected on the Alayah/Victoria P. drama. Prior to the Alayah stuff, Weber says Victoria P. was one of his top contenders–it's why he listened to her initially when she told him not to trust the former Miss Texas.
"Man, I had that first one-on-one with Victoria P. and I was like, 'Wow, this girl's got me right here.' And that was super unfortunate, just with all the Alayah stuff, her and Victoria P. I still never really got to the bottom of it," he said.
He told the former bachelor he's confused as to why anyone lied.
"Why not be honest and just tell me you guys know each other? Why are you hiding that? The previous season Hannah [Brown] and Caelynn [Miller-Keyes] knew each other," he said.
Weber continued: "I had a conversation with Victoria P. outside of the pool party and she was like, 'I have known Alayah for 15 minutes.' Those were her exact words to me. 'We met one time at a beauty pageant competition. We've known each other for 15 minutes, that's it. And that's the truth.' Then I go back and find out from Alayah that they had gone to Vegas together. I'm like, 'Guys, I don't care about that. Just be honest. It's not a big deal.' You guys are friends, it's great. I'm all about it."
Weber says, ultimately, the interaction made him wary of Victoria P.  
"If you want to be dishonest about this type of situation, what could you be dishonest about in the future?" he asked.
Based on the previews, and some stuff that's come out about controversial contestant Victoria Fuller, it seems Weber might have to continue figuring out for himself when his contestants are being less than honest with him, even in the home stretch.
Read more: 'The Bachelor': Peter Weber Opens Up About His First Girlfriend