'The Bachelor': Why Peter Weber Says His Relationship With Kelsey Is 'Unique'
'The Bachelor': Here's why Peter Weber thinks his relationship with Kelsey Weier is different.
Bachelor Peter Weber has been drawn to contestant Kelsey Weier since the days of Champagne-Gate. Weber's always said he's been drawn to how emotional and honest Kelsey is, and if the champagne finasco taught us anything it's that Kelsey is certainly unashamed of her emotions.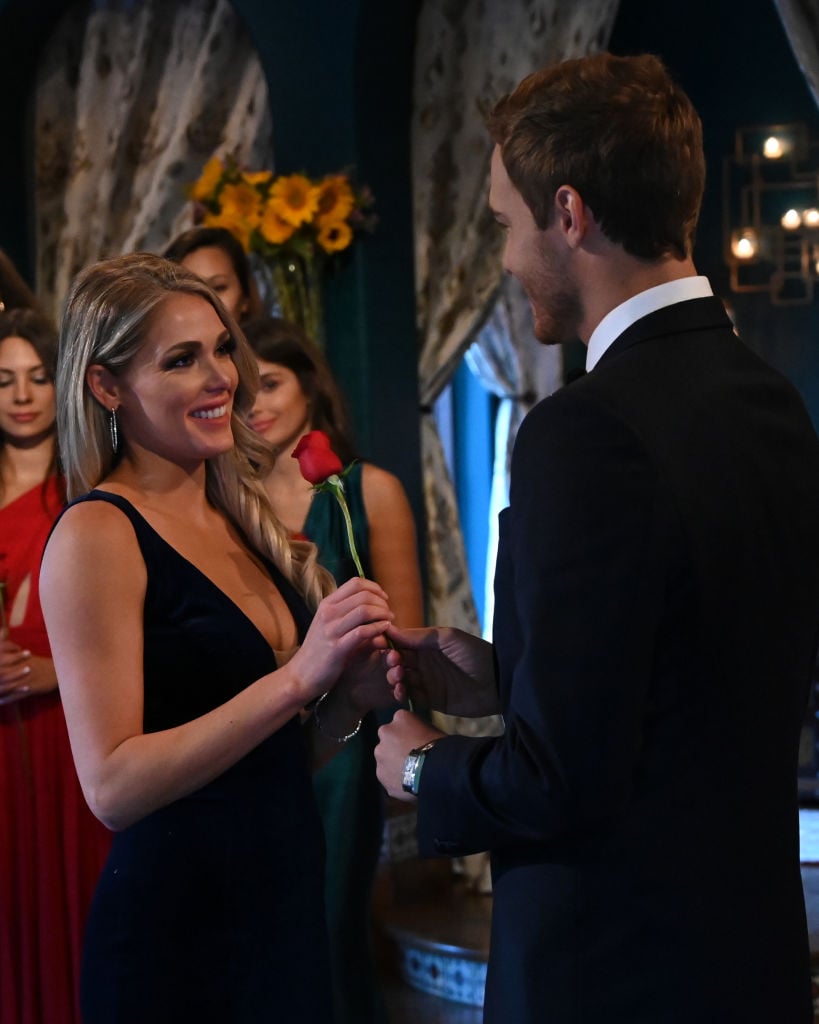 In a recent interview with Nick Viall on "The Viall Files," Weber said his top women have been pretty consistent in his head, despite all the drama going on.
"I truly tried my best to give everyone a chance and I can honestly say that. But also just being honest, I also did have my top front-runners that maybe interchanged a couple times, you know in the top four, five, six, but that's human. That's the truth," he said.
Viall agreed that it's necessary to "have a pretty good idea of who your favorites are early on." 
"Yeah, this is a two-month experience. If you kind of don't have that idea early on then how, realistically, can this really work?" added Weber.
Peter Weber and Kelsey Weier
Weber brought up his relationship with Kelsey after Viall told the pilot he felt one of his top love languages is "words of affirmation."
"You need validation from the women that you're falling for, and when they say it you light up like a Christmas tree. It really makes you feel good and that's how you feel… it's so obvious," said Viall.
Weber, ultimately, couldn't help but agree. Especially in his relationship with the professional clothier.
"With Kelsey, it was such a unique development of our relationship. We hit on the emotional part right off the bat on that first date almost. We had fun but it wasn't like the normal progression of a relationship where you guys flirt and it's all cute and it's a light-hearted, good time," he said.
Weber continued: "We kind of took off right from the bat and connected emotionally and very deep and in a weird way, I love that. That's a huge reason of why I connect with her so quickly and so early on."
Peter Weber meets Kelsey Weier's family
This week, Weber's set to meet Kelsey's family. In a preview obtained by People of the episode, Kelsey tells her father that she just told Weber she's in love with him. Her father asks if he's reciprocated.
"I know he has strong feelings," she replies, "I just don't know what that means."
Weber also say he's nervous to meet Kelsey's family.
"I am extremely excited, a little bit of nerves just because I know how much her family means to Kelsey. I hope that they, at the end of tonight, can feel good about us," he says.
And it turns out he has reason to be because Kelsey's mom warns him not to hurt her daughter.
"You walked in the door and I know my daughter. When she loves, she loves like no other. It takes a lot for her, and that's why I guess I'm so shocked that we're here today, because it proves you're a very special person. Nobody's ever done this, Peter. Ever," Kelsey's mom says.
"So don't break my girl's heart. Do you understand?" she adds.
Will their "unique" relationship stand the test? We'll find out soon enough.
Read more: 'The Bachelor': Peter Weber Got Matching Tattoos With A Girl He'd Been Dating For 15 Days