'The Bachelor': Peter Weber Reveals the Truth About His Short Relationship with Madison Prewett
Peter Weber's season of The Bachelor did not play out like the rest of them. For a while, fans didn't know who he actually ended the season with. He proposed to Hannah Ann Sluss but showed up to the reunion with Madison Prewett and was later seen hanging out with Kelley Flanagan. Now, he and Flanagan are an official couple, but fans can't help but wonder what happened between him and Prewett?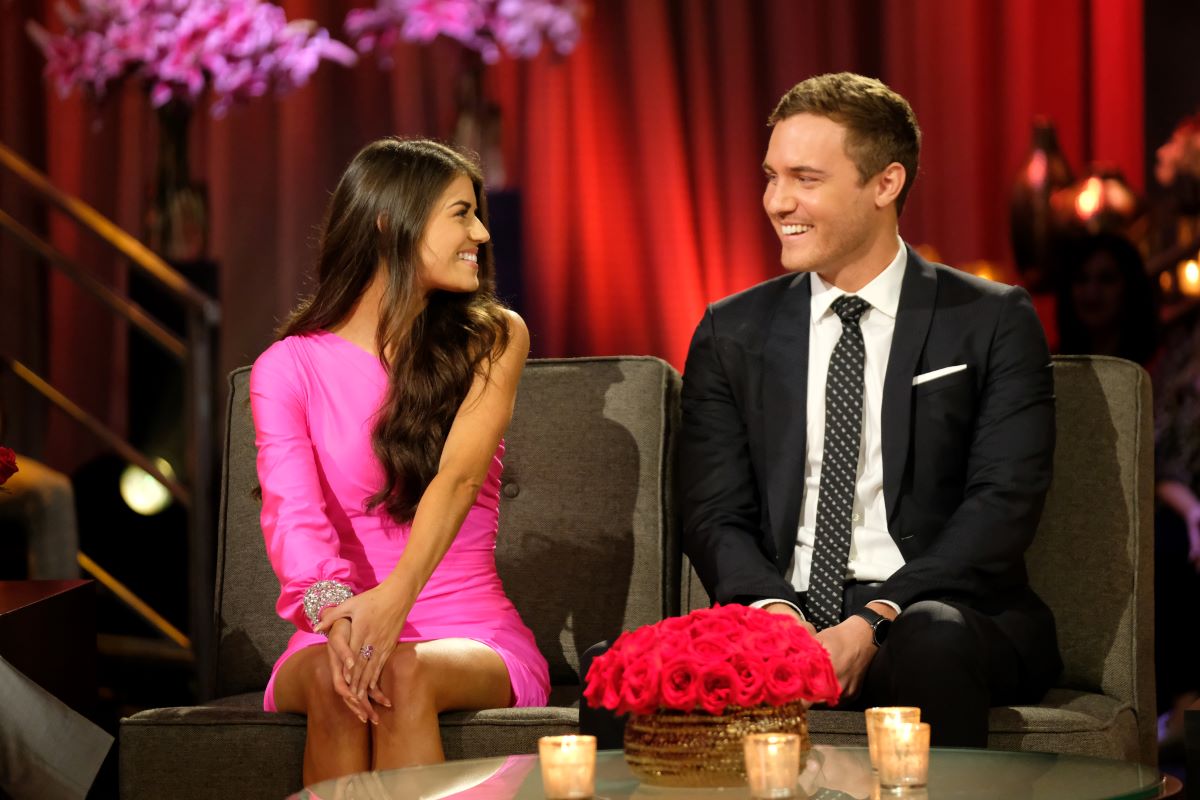 Peter Weber's ending
Weber's was the first season to end with relatively no spoilers, but that was largely because things were still changing for him by the day. He proposed to Sluss at the end of his season but later called things off with her. Then, he reunited with Prewett.
But just days after they went public with their reunion, Weber announced via Instagram that they had split.
"Madi and I have mutually decided to not pursue our relationship any further," he wrote. "Believe me this was not easy for either of us to be ok with, but after a lot of honest conversations, we have agreed that this is what makes most sense for the two of us. The love and respect I have for Madi will continue to endure."
RELATED: 'The Bachelor': Fans Are Convinced Peter Called Hannah Ann 'Madison' During His Proposal
What really happened when Peter and Madison got back together?
According to Weber, he and Prewett never actually got back together.
"To be straight up… we didn't even get in a relationship again," he said in an interview with Entertainment Tonight. "I know they say, 'Oh it's 24 or 48 hours. That was the shortest relationship ever!' We never committed to a relationship." 
Instead, the two just talked a lot to determine if they even had a future together.
"That's what occurred in the next couple of days, and we went our own separate ways," he said. "I don't look back, she doesn't look back — but I think some people think that we got back together. We never were back together." 
But Prewett's story is a bit different. According to her, there was a time when they were trying to make things work. And during that time, Weber was also allegedly talking to Flanagan.
"He was, like, calling me and texting me [two days earlier], being like, 'I miss you, let's get back together,'" Prewett revealed on the Off The Vine podcast. "I mean, I think that to me was a little confusing, but I think, like, when you break up and you're going through a heartbreak and you just came off a show that was emotionally, physically, and every which way exhausting, everybody handles that differently. Everybody leans on different things."
RELATED: 'The Bachelorette': Sleuth Fans Now Believe Mike Johnson Is Definitely Going on Clare Crawley's Season as a Contestant
Peter Weber's current relationship
Now, Weber is completely done with his old relationship with Prewett. He and Flanagan are officially together and have even said "I love you" to one another.
"I remember that feeling that night [of the finale]," Weber told the outlet. "That was a tough night for so many of us, and I never would have imagined having this happiness just a couple months later with Kelley. There's no way to predict that, but that's how it all worked out. We're in a really good spot." 
Flanagan and Weber are currently planning to move in together.