'The Bachelor': Peter Weber Reveals Why He Ended up With Kelley Flanagan After His Season Ended
Peter Weber may not have picked Kelley Flanagan during his season of The Bachelor, but the two are together now and still going strong. On May 16, Weber shared the reason he ended up with Flanagan in a Cameo birthday message for a 16-year-old fan.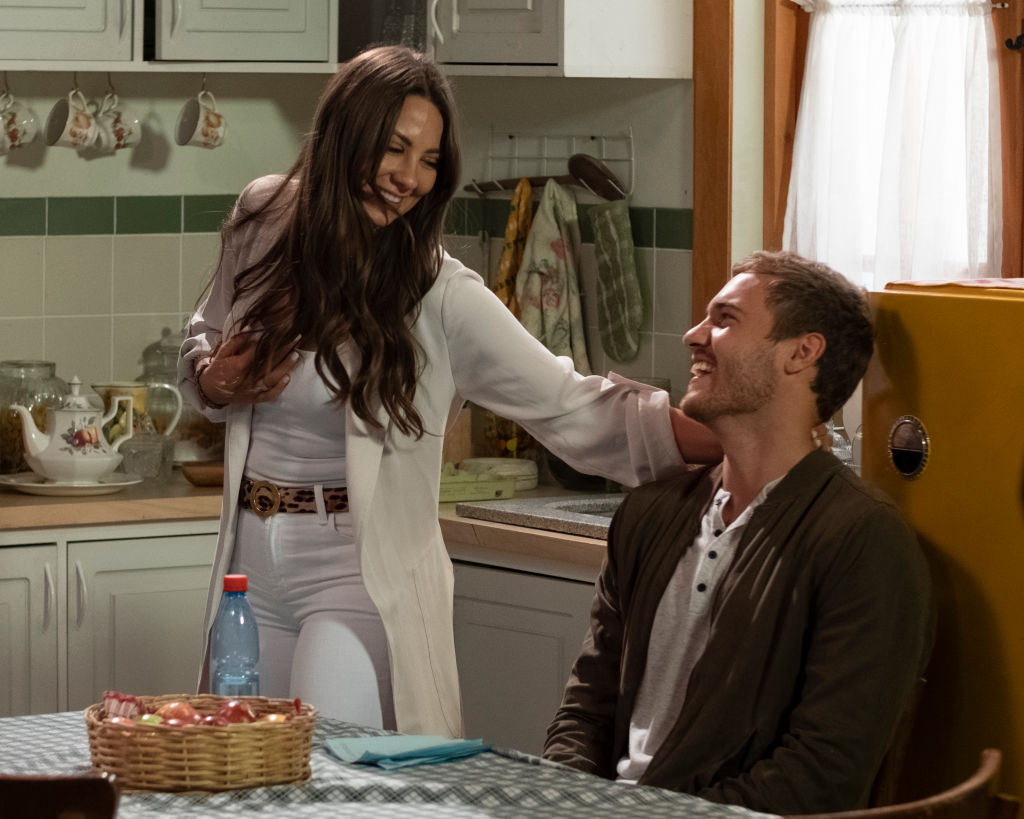 Why Peter Weber and Kelley Flanagan are together
The Cameo video was shared by a Bachelor Nation fan account on Instagram, giving fans the opportunity to watch it.
In the Cameo video, Weber said:
"You guys want some inside scoop here on why I ultimately picked Kelley? All right, here's what I can do… To be completely honest, I think just the nature of the show definitely works and I've said that since day one. I still believe it works, but I think specifically for the type of relationship between, you know, Kelley and myself just wasn't the most organic type of situation for us if it was going to actually work. And that's OK, that's totally OK because each relationship is different.

But I truly, I think if anything, the way I look at it, I remember if you guys, you know, you said you watched Hannah's season. I remember at dinner with her I told her the saying from my grandmother that she always would tell me… No matter what happens, let the waters run. That's essentially what it says in Spanish.

And what's meant for you, what's yours, will always be yours, and nothing can ever change that. So obviously we'll see what the future holds for Kelley and I, but I think it's a beautiful story, definitely a beautiful love story of what's yours is yours and it will always come back to you, no matter what."
RELATED: 'The Bachelor': Peter Weber Confirms His Relationship With Kelley Flanagan in an Instagram Post
Peter Weber and Kelley Flanagan kept running into each other
During the video, Weber explained how his relationship with Flanagan fits the saying from his grandmother.
"That's kind of always been our relationship. We've kept coming back in each other's lives. So that's the way I look at it, definitely an unorthodox way but definitely worked for us in the end," Weber said.
Flanagan then came out as a surprise for the 16-year-old fan, and Flanagan and Weber sang "Happy Birthday" to the fan.
Chris Harrison doesn't think 'The Bachelor' was right for the couple
Before Weber and Flanagan began officially dating, Chris Harrison, the host of The Bachelor, admitted that the show's environment was not the best for their relationship.
"I'll take a little blame for this — the show wasn't perfect for that relationship. I don't think Kelley was right for the show," Harrison said in an interview with Entertainment Tonight. "She fought the concept. It was tough for her to not be in her own head, not to try and look into the production. It just didn't work for her, and that hurt their chemistry, that's why he let her go. I think them living in the real world and just dating is a better environment and a better situation."