'The Bachelor': Peter Weber Says How He Broke Up With Sydney Wasn't 'One Of His Proudest Moments'
Peter Weber and Sydney Hightower had a slower start to their relationship, but Bachelor Nation agrees they had one of the more fiery one-on-ones. It became clear, right away, that the two had physical chemistry. Weber even told the retail marketing manager he thought she was the best kisser of the bunch.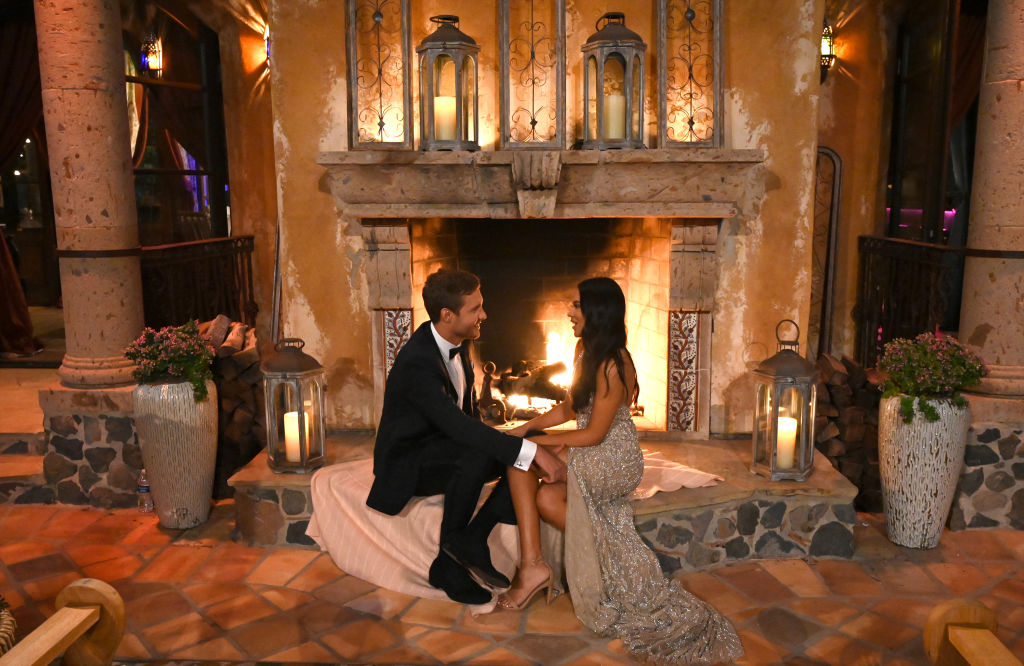 After Sydney opened up to Weber about her difficult time growing up in Alabama, he told the camera she possesses the qualities he's looking for in a wife: someone with a "huge heart" who has "so much love to give."
Though she made it through the next rose ceremony thanks to her one-on-one rose, Weber sent Sydney home shortly after. The abrupt move left some audience members confused.
Peter Weber seemingly sent Sydney Hightower home out of nowhere
"Am I the only one still recovering from whiplash about #Sydney going home on #TheBachelor a few weeks ago? She and Peter had an amazing date and made out like crazy and then she's randomly sent home? I don't feel like I got enough info to understand that," tweeted one fan.
Weber was recently interviewed by former bachelor Nick Viall on The Viall Files, where he spoke about sending Sydney home.
"I know that probably confused a lot of people but, no, there isn't anything anyone really missed. I know the comments I made about 'best kisser' and people thought that was weird that I said that, and she was, so that's why I said it," he said.
Why Peter Weber sent Sydney Hightower home
Viall asked Weber if we missed anything with Sydney or if he just decided later the connection wasn't there.
"You know what it was, I think I was better in the one-on-one environment than in group date environments. I remember I felt like I was getting myself into trouble because I would go on one one-on-one and be like, 'Oh wow that was amazing,' and then I'd go on another one, 'That was amazing.' I would keep thinking they were amazing. They just kept getting better and better. It didn't help me out, it just got harder and harder towards the end. You know, I went on that one-on-one with Sydney and we were in Costa Rica and I had an amazing time with her. We had a great dinner. She opened up about something and my heart really felt for her," said Weber.
At the time, it made sense for him to give her the date rose because he felt it was an incredible date. But when it came to narrowing women down, Weber felt he had stronger connections with other contestants.
"You know, I gave her the rose because I really wanted to give her the rose but at that point it was just a numbers game and I had more women that I felt stronger for than Sydney and that's all that was. But I'm not proud, I get, how I said bye to her. It did kind of seem like it was a week two breakup and it wasn't. We were a lot closer than just that. I think it was honestly just not one of my proudest moments," he said.
Read more: 'The Bachelor': The 'Craziest' Valentine's Day Gift Peter Weber Has Ever Given A Girl