'The Bachelor': Peter Weber Says He Tried His Best After His Talk With Hannah Brown to Leave That in the Past
Peter Weber and Hannah Brown had a serious conversation on 'The Bachelor.' Find out what he said about trying his best with the contestants after that and more.
The start of The Bachelor had the unexpected twist of Peter Weber and Hannah Brown having an honest conversation about their feelings together. The contestants weren't happy about this and were worried that things might not be over between them. Find out what Weber had to say about dealing with moving on after their conversation.
Hannah Brown and Peter Weber had an honest conversation on 'The Bachelor'
Brown first appeared on The Bachelor by getting out of the limo to return his wings. She later appeared for a group date to tell the ladies more about their Fantasy Suite together in the windmill.
That must have brought up a lot of emotions because Brown was found crying and Weber tried to comfort her. She admitted she was so confused during the process of The Bachelorette.
"Selfishly, let's go catch a flight," she told him. He responded with, "I don't know what to do right now at all. At all. Oh my god." However, the pilot made a final decision. "I can't do this […] I'm gonna get back to the girls," he said.
Some fans believe he'll end up with Brown
It seems like the reality star tries to move on by spending more time with the contestants. However, everyone isn't convinced that everything is over between Weber and Brown.
A teaser of The Bachelor showed Weber talking to his parents. His mom tearfully asks him to bring a woman home. One fan tweeted, "Wait…. what if when peters mom says 'go get our girl' she was telling him to go get Hannah B bc [sic] he's not over her and never fell out of love #TheBachelor."
Other fans agreed that this is possible. The reality star and Chris Harrison did tease that the ending of his season will be unexpected. That means he might not get engaged by the end. Or there will be some kind of twist.
He says he tried his best after their talk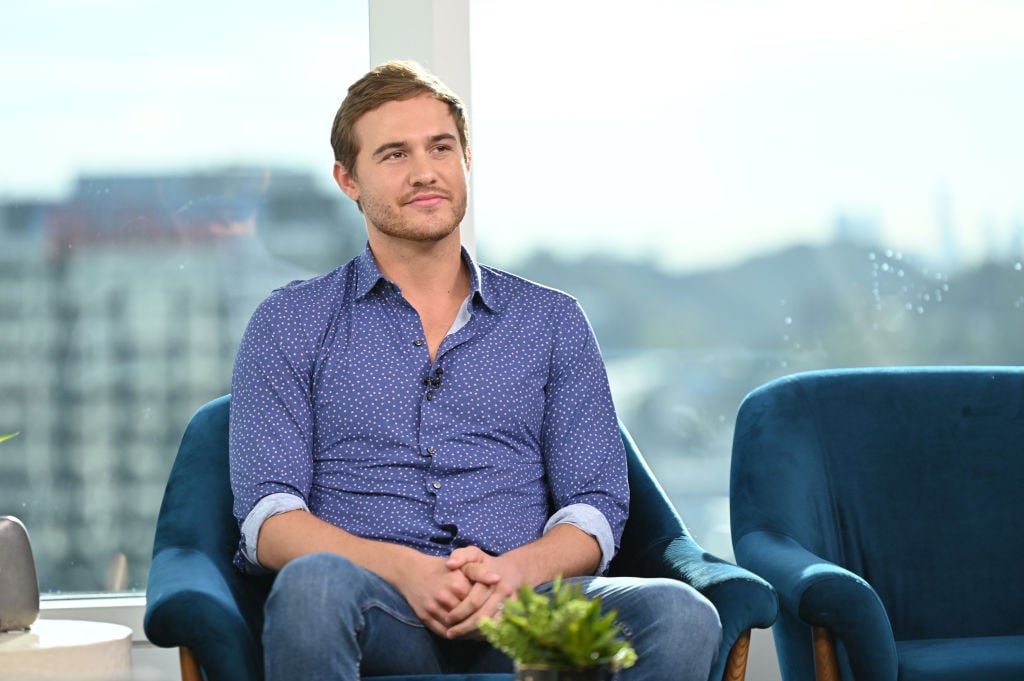 We see that multiple contestants weren't happy that Brown kept returning. He had to assure them that he was ready to move on from their relationship.
"I mean I totally understood their frustration. I was just as frustrated, if not more," Weber told Us Weekly. "And the entire time I was talking with Hannah, in the back of my mind, I was thinking about them and what that was going to do to them. And, you know, I knew they had sacrificed their time to be there, and give it a shot with me."
The pilot then talked about the process of moving forward with them. "I tried to do my best from that moment on to really show them that I was ready to leave that in the past and just focus on them," he said. "And, you know, I feel like I did my best job and that's all I could have done."
Fans will have to keep watching to see if Brown's visit will cause anymore drama. Or if their theory he'll go back to her in the end is right.