'The Bachelor': Peter Weber Says Tammy Attacking Kelsey Was 'BS'
There were many contestants who angered The Bachelor fans. One of them is Tammy Ly. She got into an argument with Kelsey Weier and another contestant before she was sent home. Weber has now given his reaction to their talk.
Tammy Ly started rumors about Kelsey Weier on 'The Bachelor'
Kelsey cried when Weber had a date with someone else and turned to Tammy. Tammy then told Weber about it and claimed she had an emotional breakdown. He pulled Kelsey aside to ask her about it and she was upset that someone accused her of being mentally unstable.
This drama followed the ladies after the date. Tammy had a conversation with Kelsey and accused her of drinking too much. The whole thing came to a point where Kelsey talked to Weber alone. She told him that Tammy has started a rumor that she was drinking too much and was popping pills. He gave Kelsey a rose and even kept Tammy beyond the next rose ceremony.
However, he sent Tammy home after she got into an argument with Mykenna Dorn.
Tammy apologized on Twitter
It didn't take long for Tammy to receive backlash for the situation from fans. She took to Twitter to apologize.
"Ok I'm going to address this once and for all- remember that this is a show. I do take responsibility for my actions and I never intended to hurt anyone. I am very sorry to those I did hurt but my heart was never coming from a intentional malicious place," she tweeted.
She then followed it up with, "I tend to gravitate toward humor in situations like this bc [sic] I'm not trying to mourn in the past mistakes I've made. We're all human. All of us have done things we're not proud of. So please hear me when I say- I never meant to hurt anyone and I'm sorry."
The house flipper ended the statement with "My 5 minute 'nasty' moment on TV doesn't define who I am. Just like how your mistakes don't define who you are either. Remember that all of us who participated in this show are human too and some of you say nastier things to us than we do to each other."
Peter Weber said what Tammy was doing was 'bs'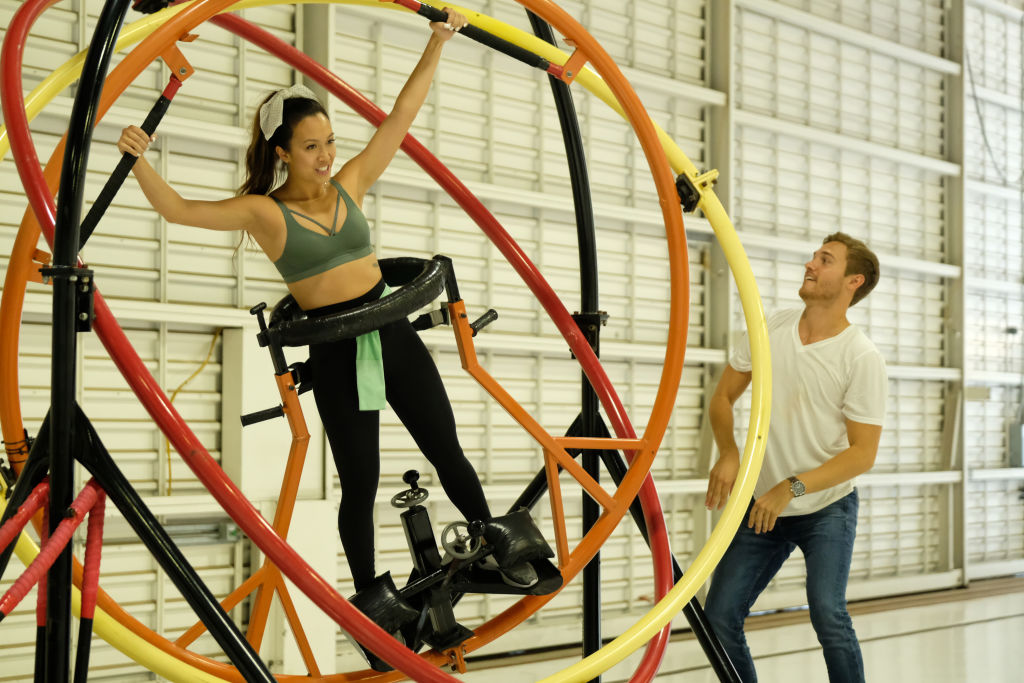 Weber was able to see the full picture of the situation in the episodes. He gave his reaction to it on the podcast, the Viall Files, according to Us Weekly.
"You know what conversation really didn't sit well with me was the stuff between Tammy and Kelsey," he said. "Seeing that interaction go back and forth when I canceled that cocktail party in Costa Rica — that was BS. I don't stand for that at all."
He continued to talk about the rumors she started. "Tammy calling out Kelsey that way and accusing her of that kind of stuff, I don't stand for," he said. "I remember my interactions with Tammy. I enjoyed them and I definitely admired her. I still do, she's a super hardworking person, has a lot of amazing qualities, but seeing her, the way she kinda attacked Kelsey, attacked Sydney [Hightower], that stuff I didn't like."
It sounds like Weber is still on team Kelsey for this situation and Tammy has moved on from the drama on the show.