'The Bachelor': Peter Weber Thinks This Contestant Was 'Hiding a Personality' From Him
Many contestants have gotten backlash for their behavior on this season of The Bachelor. One of them is Sydney Hightower who got into a feud with another contestant who was sent home. Peter Weber talked about his connection with her and her personality. Find out what he had to say and more.
Sydney Hightower and Alayah Benavidez got into a fight on 'The Bachelor'
Sydney was very suspicious of Alayah Benavidez. She believed the beauty queen was acting differently for the cameras. She brought this concern to Weber and many other women brought their own perspective of Alayah to him.
Victoria Paul claimed Alayah asked her to not tell the producers that they knew each other before the show. She claimed Alayah was scared that fact would keep them from being cast on the show.
Some fans supported Alayah and felt like she was unfairly being targeted. Sydney also was receiving backlash for calling her out so she turned off her Instagram comments.
Fans later accused her of lying about her past
Sydney eventually got a date with Weber. There she told him that she had a really hard time growing up.
"You know being in a mixed race and growing up in Alabama I had a target on my back pretty much," she told Weber. "The last bit of middle school and all of high school were literally the worst years of my life. Girls would like call me like oreo girl and they would call my mom names I don't even want to repeat."
She said people vandalized her home and she didn't go to homecoming or prom. Someone shared photos claiming they were from Sydney's high school yearbook showing she was part of a beauty pageant and was in the top five. This made fans think she lied to Weber.
Sydney tweeted a response to the accusation. She tweeted, "I was also on the cheer team in middle school and in many clubs in highschool [sic]. You'll do anything you can to fit in, and I tried. I won pageants because of my 'looks' and I was in clubs because I wanted a scholarship to get into college. Not because I was accepted by my peers."
Peter Weber feels like Sydney was hiding a personality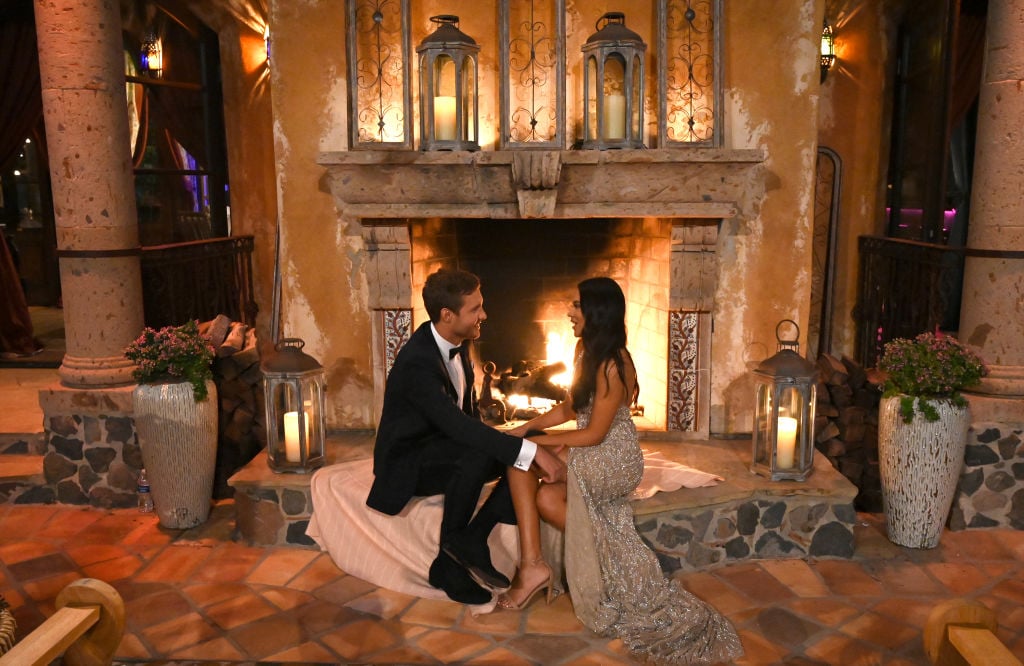 Weber and Sydney had a strong physical connection. He even told her that she was the best kisser, but he sent her home.
"I think we definitely had a strong initial connection, obviously strong physical chemistry. She was a really sweet girl, but she just wasn't my wife," he told Entertainment Tonight. He admitted that saying she was the best kisser puts him in a weird place. "I know now it's kind of awkward to make that kind of statement and then watch that back, but I was being very honest with her," he said.
Now the reality star is able to see what was really happening in the house by watching the show. He seems surprised to see how Sydney interacted with the other women.
"She never came off to me the way I'm seeing how she acted with some of the women when I wasn't there," the pilot said. "So I am a little bit curious about that and that she just kind of was hiding a personality I didn't necessarily know very well, to be completely honest."
It will be interesting to see if Weber will mention any of this on Women Tell All. For now, it looks like he isn't supportive of everything she did in the house.