'The Bachelor': Peter Weber Might Have Posted a Video of Himself in Bed with [SPOILER]
Fantasy Suite week of The Bachelor did not disappoint. From Victoria Fuller's desire for more communication to Madison Prewett's ultimatum, bachelor Peter Weber was juggling a lot of emotions throughout his Fantasy Suite dates. There wasn't a rose ceremony after Fantasy Suites, which means Weber's final two have yet to be confirmed, but there is certainly plenty of speculation surrounding who Weber will end up with. 
After the Fantasy Suite episode aired, Weber allegedly posted a video to his Instagram Story that sent Bachelor Nation reeling. The video was quickly removed, but not before a few bachelor fan accounts were able to screen record and share it with the masses.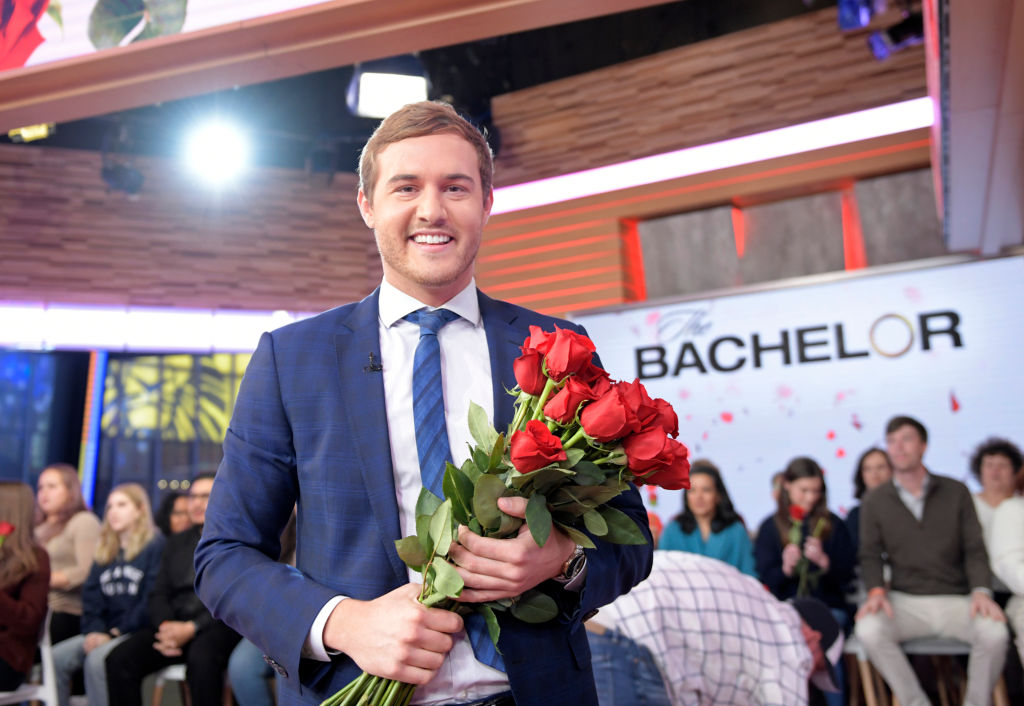 [Spoiler Alert: This could be a spoiler, or Bachelor Nation could merely be reading too much into it.]
Hannah Ann as a front-runner
Early on in Weber's season of The Bachelor, it became clear that Hannah Ann Sluss was a contender in the game. She received the first impression rose from Weber after stealing him away from numerous one-on-ones and somehow managed to clear her name after the Champagne Gate debacle. Weber has kept Sluss around for this long and repeated many times how he's "falling in love with her." Now, many fans are theorizing that she is his final girl, thanks to the Venmo theory. 
Peter Weber's video post
Weber allegedly posted a video of himself in bed with Sluss. The two appear to be enjoying breakfast together, Weber popping a bottle of champagne much to Sluss's delight. Fortunately, Bachelor Nation was able to grab the video before Weber removed it from his story.
While this in no way confirms that Weber ends up with Sluss, fans find it a little odd that he posted the video only to remove it. It's also important to note that the video was clearly taken during Weber's Fantasy Suite date with Sluss. In other words, it's not new footage from the couple's life after The Bachelor. The bed frame seen in the video is the same one seen in the Titanic-esque shot from Sluss and Weber's makeout sesh and the same bed seen in Fuller's Fantasy Suite.
Bachelor Nation's reaction
While it's a little odd that Weber posted the video only to remove it, fans are theorizing that the producer's asked him to post the footage to throw Bachelor Nation off and generate buzz around the upcoming finale. Weber did share photos from his trip to Australia and each of his subsequent Fantasy Suite dates, but it was a little odd that he posted a photo and a video of his time with Sluss.
Another element that left fans questioning Weber's alleged post was the fact that he hid the tag when the fan account shared his video. Perhaps Weber felt like fans would read too much into the footage after he posted it, but Bachelor Nation has another theory. Weber doesn't end up choosing Sluss, and whoever he does end up with probably didn't enjoy seeing him in bed with someone else! Just a theory. 
Despite Weber's recent actions on social media, there's still a lot of ground left to cover on his season of The Bachelor. With so many fan theories swirling around, including one that says Weber ends up with a producer, it's truly anyone's game.