'The Bachelor': Peter Weber Says We'll Learn Why Victoria F. 'Ran Hot A Lot Of The Time'
Controversial contestant Victoria Fuller has been a central part of Peter Weber's Bachelor season. It's clear the pilot is hooked on the medical sales representative, but their relationship's been anything but smooth.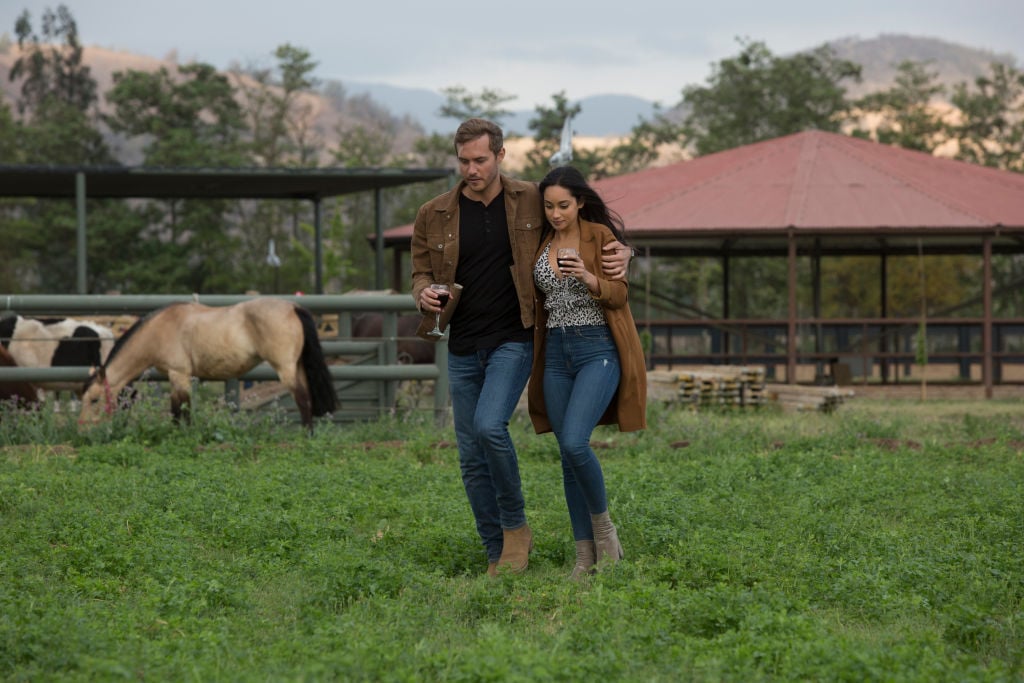 In the hometowns episode, Weber didn't get the chance to meet Victoria F.'s family because they got into a heated argument. Weber's ex, Merissa Pence, approached him during the date portion of Victoria F.'s hometown and told him she knows the contestant and doesn't trust her.
The following day, Victoria F. showed up at Weber's hotel room to tell him the ball was in his court (though didn't address what the pilot's ex had said). As Bachelor Nation isn't soon to forget, Weber gave Victoria F. a rose and sent Kelsey Weier home.
Weber was recently interviewed by former bachelor Nick Viall on his podcast, The Viall Files (the interview went live just before hometowns aired), and they spoke about Victoria F.
Peter Weber finally figures Victoria F. out
Weber said it was tough for him to watch their Peru date back, watching her walk away. But he also said he eventually learns more about why Victoria F. is the way she is, and we will, too.
"It was tough for me. Victoria F. was someone who ran hot a lot of the time. But I knew, deep down, there was a reason for that. And you guys will see that reason. And I knew that if I kept digging long enough I'd kind of understand. So, yeah, I'm happy I did," he said.
Nick Viall doesn't think Peter Weber picks Victoria F.
Viall weighed in on the controversial contestant and her communication skills.
"I don't think Victoria F. seems to be good in the moment about processing her emotions. It takes her some time. What she seems like maybe is someone who has realized that about herself. I think they actually did her a favor by airing–you didn't really see her but you heard her saying it–'I don't know why I do this. He doesn't deserve this.' I think they did her a favor by showing that because it at least showed a self-awareness," he said.
Viall continued: "I'm just guessing here, neither of them are ideal, but if the alternative of just getting up and removing yourself from the situation you don't know how to be poised in is to fight back and get defensive and potentially be mean, and I've dated people like that, I think it's a mature thing to know, 'I just need a moment.' Do I think that's ideal and do I think that's what you like to see per say? No."
Ultimately, Viall predicts that Weber will not "end up with Victoria F." 
Before Weber's interview ended, Viall asked the bachelor if there was anything he'd like to add. There was. He wants Bachelor Nation to go a little easier on him and his contestants (including Victoria F.).
"Try to spread some love. More love than hate. I know it probably gets said over and over again from leads and contestants, but no one's coming onto this type of environment to do bad or to do anyone dirty," he said. "You know, people are lucky enough to get the opportunity to have an awesome experience and possibly go find love and there's a lot of hate out there that I'm reading and comments, for not just me, for everyone, for a lot of the women involved, and I honestly don't think anyone deserves that."
Read more: 'The Bachelor' Hometowns: That Wasn't Kelsey Weier's Family Home