'The Bachelor': Peter Weber's Exes Are All Shading Him on TikTok
Poor Peter Weber. The man went from being one of the most sought after eligible bachelors in the country to a Bachelor pariah after making a series of bad decisions. Not only did Weber end his engagement with Hannah Ann Sluss to get back together with his runner-up, Madison Prewett, but he broke up with Prewett as well just two days after announcing their new relationship. But he wasn't done making questionable decisions quite yet. After receiving flack for being wishy-washy, Weber went back to Kelley Flanagan, another woman that he had dumped, and started hanging out with her.
Now, Weber's exes are throwing him some much-deserved shade.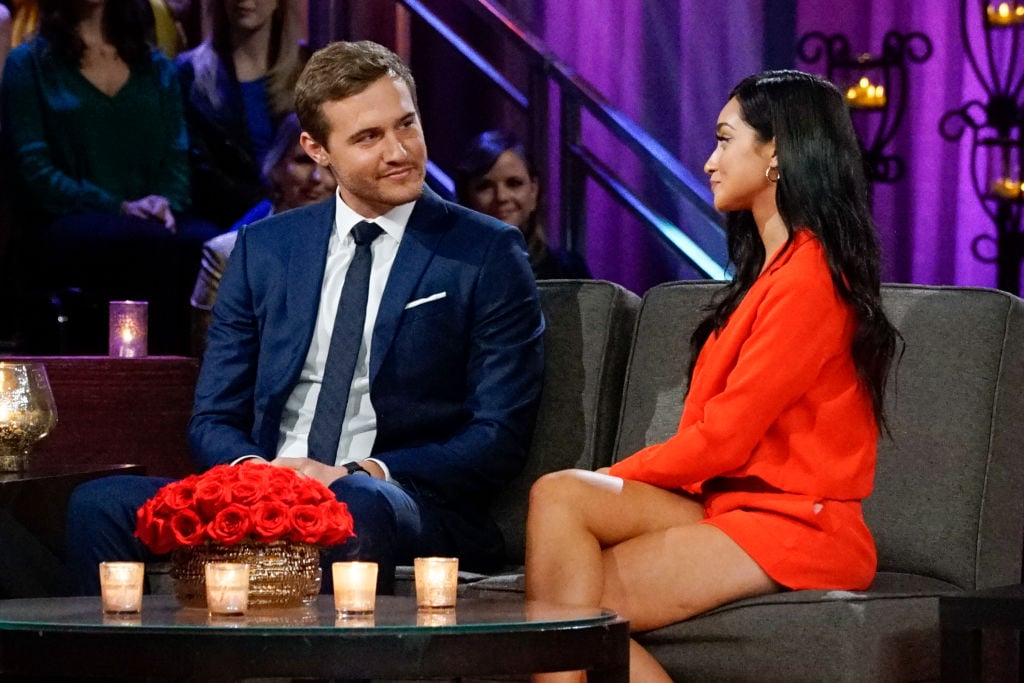 Peter Weber's breakups
Weber had trouble making decisions throughout his time as the Bachelor. He let the opinions of others weigh too heavily in everything that he did, which ultimately resulted in him ending up alone. Just days after the "After the Final Rose" ceremony, Weber announced that he and Prewett were calling it quits, even though he risked everything, including his relationship with his mother, to be with her.
In his breakup announcement, he did mention all of the women who competed for his heart.
"I want to start by acknowledging the incredible group of women that I had the privilege of getting to know this season," he wrote. "Thank you for coming on this journey with me. I learned so many lessons from all of you that I will carry with me. Madi, thank you for your patience and unconditional love. You're the epitome of a woman who carries herself with grace, stands by what she believes in, and loves wholeheartedly. That love is something I feel so grateful to have felt and will take a piece of that with me always going forward."
But ultimately, he announced that he was no longer with anyone.
Is Peter Weber dating anyone now?
After ending things with Prewett, Weber was spotted in Chicago spending time with Flanagan. Once the coronavirus (COVID-19) pandemic became more serious, Weber decided to quarantine with Flanagan, raising more than a few eyebrows. But, he insists that the two are not together.
"Are we dating? No," he said on the Almost Famous podcast. "I'm the first person to admit that I've been through so much. The last thing I need to do is jump into another relationship. Kelley's just someone that is just, honestly, there for me, and someone that I just really really appreciate. I'm trying to be there for her and we just get along really well. We have good chemistry. Who knows what the future holds. I'm not saying nothing could happen."
The women shade Peter
People have been taking to TikTok to do dances and challenges to past the time during the quarantine. One of the most popular challenges is the #Don'tRush challenge in which women get glammed up and pass the makeup brush to their friends to do the same. Prewett, Mykenna Dorn, Kelsey Weier, Tammy Ly, Kiarra Norman, and Deandra Kanu of Weber's season decided to make a TikTok video of their own.
However, when Prewett posted the video, things got a little shady. Ly reposted the video with the caption, "Featuring: women who are too good for Peter lol."
And then when a fan commented and asked where Flanagan was, Prewett gave a snarky response.
"She's with our ex lol," she said.