'The Bachelor': Peter Weber's Season Starts with the Final Rose Ceremony
Every season of 'The Bachelor' usually follows the same routine. But this year, the show is switching things up and starting with the final rose ceremony.
On Monday, Jan. 6 a whole new season of The Bachelor will begin. Which means we get a whole new round of professions of love and people crying in the backseat of limos. What more could you want? But this season is set up to be unlike any other for a number of reasons. The main one being it starts with the final rose ceremony.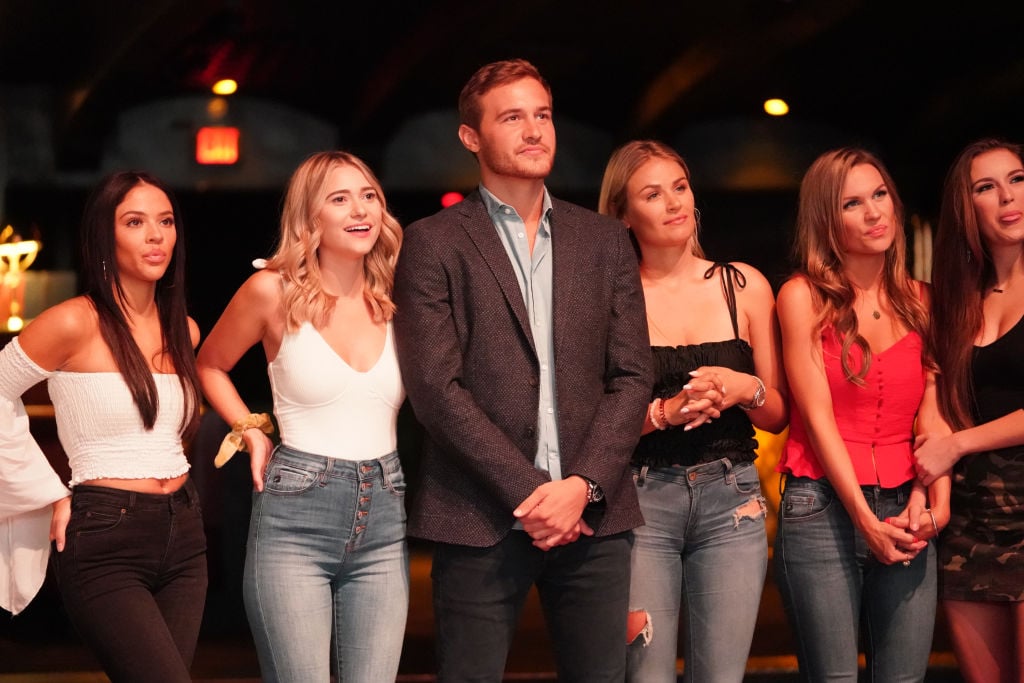 Who is Peter Weber?
If you watched Hannah Brown's season of The Bachelorette, then you probably got well acquainted with Peter Weber. He made it to the top three on Brown's season and became famous for his time with the former pageant queen in a windmill. Unfortunately, in the end, things didn't work out for Weber and Brown and now the Delta Airlines pilot is taking the lead position in his search for love.
Peter Weber doesn't think this season will be spoiled
Every year, Reality Steve figures out who wins the competition before it ends. This year, Weber has expressed that no one will be able to ruin the season.
"I'm very confident that no one is going to be able to spoil it," he told Hollywood Reporter. "There's a reason I believe that, and obviously can't say it otherwise it gives it away. I'm very confident that Reality Steve and all of these people, they're not going to find out what happens — there's no way they're going to find out."
Peter's season starts with the final rose ceremony
According to Reality Steve, Monday night's premiere will begin with a clip of the final rose ceremony. During the preview, host Chris Harrison comes up to Weber and drops a bomb.
"Before you do what you're about to do, there is something you should know…something I just found out, all of us just found out…I'm not sure how this all ends, so I just wanted to give you a heads up," Harrison says.
Weber looks notably frustrated by whatever news that Harrison shares. He, then, expresses that he feels like he's gonna pass out.
"It's just like the last thing I needed to hear," he says.
Was there anyone on this season who was playing games?
Brown's season ended in catastrophe because her final choice already had a girlfriend back home. ABC has tried to weed out all of the people who aren't there for the right reasons but sometimes people fall through the cracks.
"I know the show does a really good job of trying their best to do background stuff and weed people out and find out the complete truth about people," he continued. "But the fact is that people can hide stuff. And if they try hard enough, they can make it almost impossible for background investigators or for the show to really find out the truth. That's the kind of world that we live in right now."
Weber wasn't blind to the fact that some women might have been going on the show for fame, but he didn't let that get in his way.
"Going into it, I knew there was a chance that I could have someone who was trying to fool me or whatnot," he continued. "I was very honest with everyone from the very beginning about how seriously I was taking this. And I asked for them to just give that back in return and just respect me. I'm not naïve, and I understand the opportunities that this show can provide, but I was truly there for one reason and I made a very big point from the beginning to ask the women to make sure they were there for that same exact reason."