'The Bachelor Presents: Listen to Your Heart': Will Jamie and Ryan Be the Couple That Lasts Until the End?
A new Bachelor franchise show brings with it new romance and drama. Fans are dying to know which couples last to the end of The Bachelor Presents: Listen to Your Heart. From the sneak peeks and the press photos, it looks like Jamie Gabrielle and Ryan Neal take their relationship to the next level. Let's find out more about the first couple that we meet during the premiere episode of Listen to Your Heart.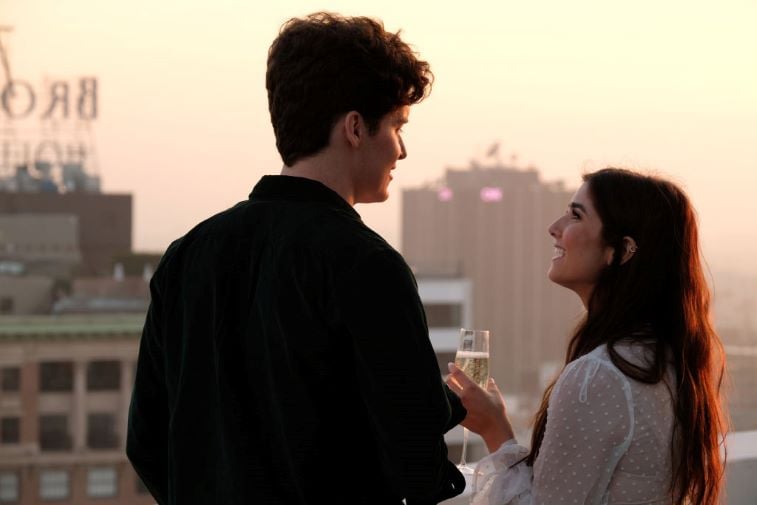 Who is Jamie Gabrielle on 'The Bachelor Presents: Listen to Your Heart'?
Jamie is the youngest contestant on Listen to Your Heart at only 21-years-old. She attends Berklee College of Music and wants to prove to her family that she can succeed with a music career. A deep dive into her Instagram account found that she is not "an Instagram influencer or a TikTok'er."
"I write music in my bedroom about sad things that I have been through, and sometimes happy things," Jamie said in an Instagram story. "My life can be crazy and normal and weird. I'm just going to keep being me and myself."
Jamie is originally from Nashville, Tennessee. She describes herself as a pop-country music singer, and is looking for "a man to serenade her." From the first episode of Listen to Your Heart, it seems like she might have already found that guy in Ryan.
She often shares videos and pictures of herself with her family, including her father, Josh Weintraub, who loves the Philadelphia Eagles, and her sister — @lilmixie.
Who is Ryan Neal on 'The Bachelor Presents: Listen to Your Heart'?
Ryan is a 28-year-old who began playing guitar at a very young age. He recently ended a 2-year relationship and feels "unlucky in romance," according to his ABC biography. Fans are hoping his story is not a replay of Jed Wyatt — who went on the show to promote his music although he had a girlfriend back home.
The jazz, funk, pop, and R & B singer has a recording studio in his home but has never dated another musician. He is from Detroit, Michigan, and already has an EP of four original tracks available for streaming.
Ryan's social media account is much quieter than his partner, Jamie's. He only has 1100 followers versus her 7500. His Instagram account is full of musical recordings, while Jamie's is more selfies.
Will Jamie and Ryan be the couple that lasts until the end of 'Listen to Your Heart'?
A dive into the press images of The Bachelor Presents: Listen to Your Heart reveals an abundance of photos of Jamie and Ryan together. Many images are from the premiere of the series; however, a few are from future episodes.
The couple remains together at least until a trip to Hollywood, California. One picture is of the pair toasting on a rooftop overlooking the Broadway Hollywood building.
"The first thing I noticed was Jamie's smile," Ryan said on the first night of Listen to Your Heart. "She's beautiful, obviously. For sure, I'm very attracted to her."
The two are the first to arrive at the mansion and seem to hit it off right away. Previews and future photos show the two always together, and they do not seem to be the ones involved in any drama.
It looks like they could be the ones that stick together. Only time will tell if they make it to the end. The Bachelor Presents: Listen to Your Heart airs Mondays at 8 p.m. EST on ABC.