'The Bachelor' Producer Chris Harrison and Lauren Zima Went Live on Instagram Last Night and Fans Are Begging For More
Find out why fans are freaking out over Chris Harrison and Lauren Zima's live Instagram video.
It's no secret that Chris Harrison is dating Lauren Zima; however, what fans did not know is how adorable they are together. On Mar. 16, 2020, the duo went live on Instagram to answer The Bachelor fan questions with a bottle of wine. Let's take a look at why viewers are begging for more.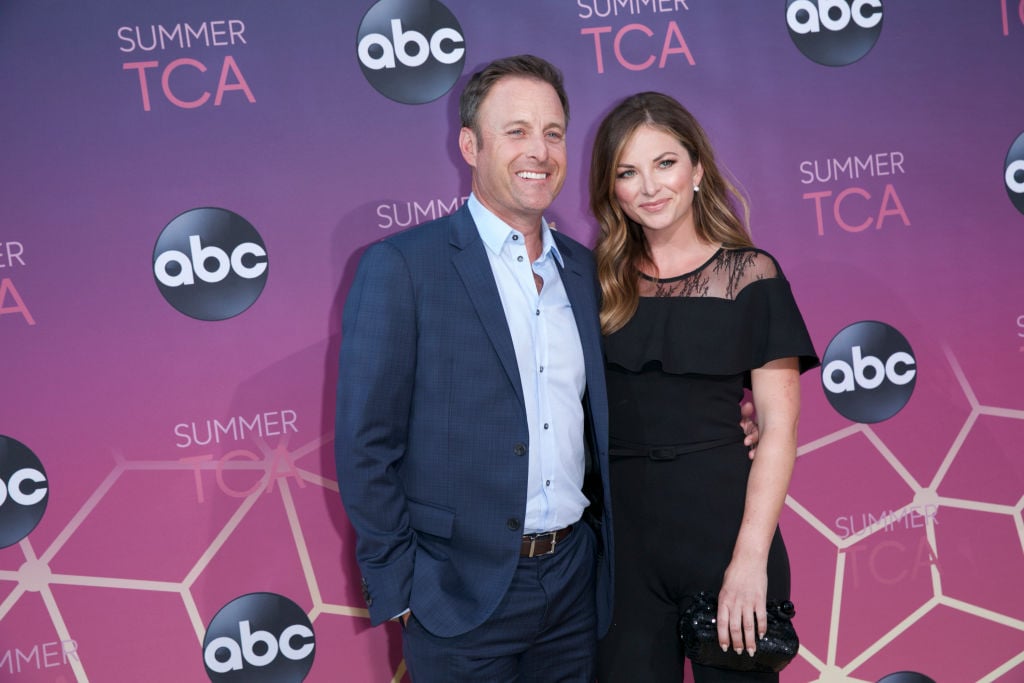 Why did Chris Harrison and Lauren Zima go live together on Instagram?
Yesterday, Zima — Host and creator of the Roses And Rosé podcast — took to Instagram to encourage everyone to stay inside to avoid spreading the coronavirus (COVID-19). To help fans curb the boredom, she and Harrison did an exclusive live video.
"Everyone in the Corona-Times, Chris Harrison, and I want to encourage you to do the cheek thing, the right thing, and stay home," Zima said in her Instagram story. "In order to make sure that you are not alone, we are going to be joining you. We are going live on both of our Instagrams to drink with you and answer your questions."
Harrison is a supportive boyfriend and joined Zima for everything, but he lets her take the lead.
"You be in charge of the content," Harrison told Zima. "You be in charge of the funny, and I'll bring the wine."
Fans asked Harrison and Zima so many burning questions
"What is your favorite date that you two have had together thus far?" one Instagram fan asked.
The Instagram stories that Zima has shared since the Coronavirus quarantine has begun are everyone's couples' goals. Harrison sets up the TV, chooses excellent wine, and cooks for Zima. 
"This question is for Chris: Was there a time this season you wanted to share with Lauren Z and couldn't tell her about it?" asked another fan.
The live video occurred at 7 p.m. Pacific Time, and is no longer available to replay. So, fans are begging for another opportunity to see all of their burning questions answered.
"What is it like dating the guy who hosts bachelor/bachelorette?! Do you ever see each other? Do you get to tag along?"
Viewers still have so many questions and are hoping to see the couple together live again soon.
Fan reactions to Harrison and Zima's Instagram live were all positive
"The best thing I've watched all day is @laurenzima & @chrisbharrison having a fireside chat on Instagram," one fan tweeted. "Please do this every day of quarantine."
Fans love the energy between Harrison and Zima. They can't wait for the duo to go live together again.
"Thank you, Lauren! You are beautiful and funny and smart," wrote an Instagram user. "We get to see a side of Chris Harrison we haven't seen before!"
For Bachelor fans, it's fun to see the host of the show in a different element. 
"You and your girl should have your own talk show or something," one fan told Harrison. "You're a great team."
Some fans requested more than another Instagram live. They commented that the two would make the perfect talk show together. To see more, follow Zima and Harrison on Instagram.