'The Bachelor': How Producers Decide on Those Silly Fake Job Titles
Viewers who have been watching The Bachelor and Bachelorette for a long time know that contestants' job titles appear onscreen. The description appears as they introduce themselves or give ITM (in the moment) interviews. Sometimes their job descriptions are real, other times, they include something like "hipster" or "meatball enthusiast." Here's how producers decide what labels to hand out and why some contestants get fake job titles.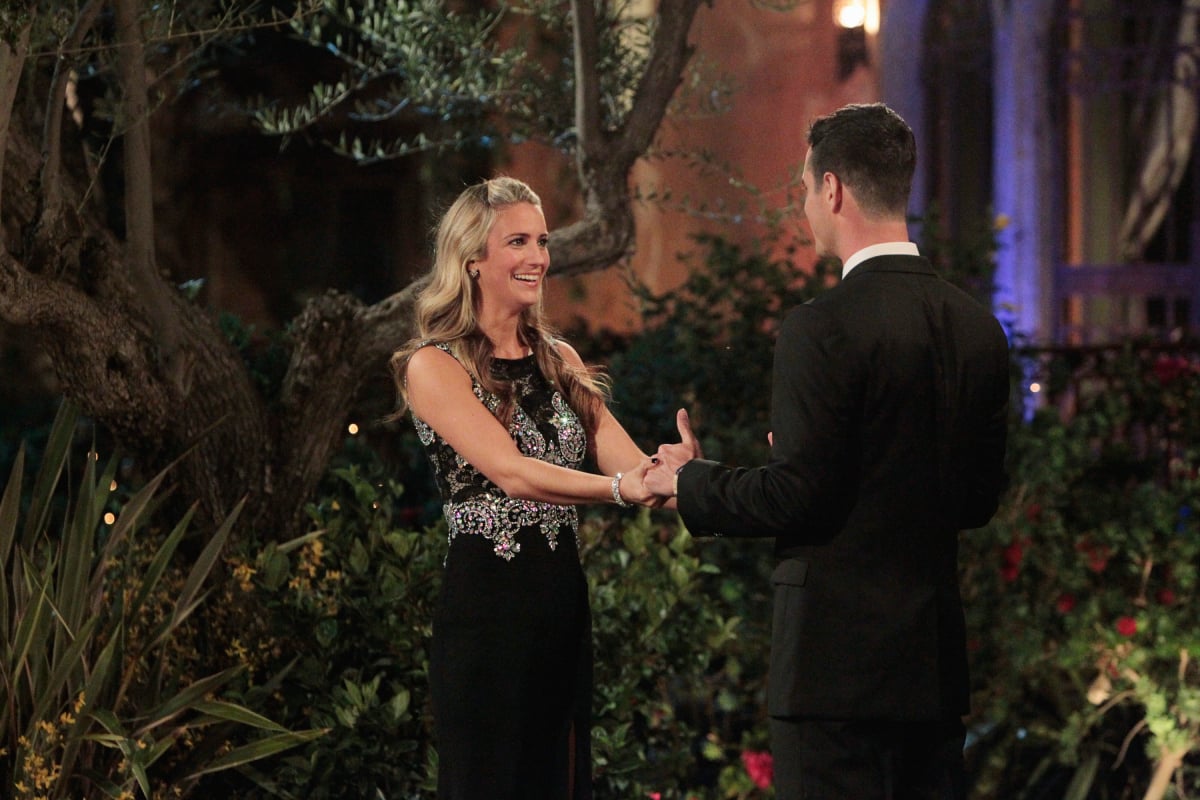 Contestants often have fake on-screen job titles
When contestants on The Bachelor and Bachelorette exit the limo, a few words listing their name, age, and occupation flash across the screen. However, fans who have been watching the show for a while have probably realized that the description doesn't always include their real job.
For example, Jonathan Treece appeared as a contestant on Rachel Lindsay's season of The Bachelorette. Producers listed his occupation as "Tickle Monster." However, Jonathan is actually a doctor — more specifically, a physician practicing family medicine. 
While speaking with E! News back in 2017, former host Chris Harrison explained the Tickle Monster's odd job description. "[Jonathan] is an accomplished doctor, which should be enough. But you're gonna remember him as the Tickle Monster. I think what we realized is, let's have a little more fun with the labeling because that's who you're going to remember these guys as."
Here's how producers decide on what jobs to list
The Bachelor franchise certainly takes creative liberties when describing contestants' jobs. Fans might be wondering why exactly they do this on the show.
"The idea is for the viewer to quickly get a sense of who this person is by glancing at what we call the lower-third chyron. And oftentimes, their occupation will do that — 'dentist,' for example, or 'weatherman,'" an unnamed producer told Entertainment Weekly in 2018.
"However, so many traditional monikers have been replaced with terms like 'consultant' and 'sales director.' What do these even mean, really? So, we decided a few years back to make an effort to not just be satisfied with 'consultants' and 'entrepreneurs,'" he continued.
The producer used twins Haley and Emily Ferguson, who competed on Ben Higgins' season of The Bachelor, as an example. "[In those cases] who they are is defined less by [how] they make a living and more by some other dominant trait."
"Haley and Emily, the twins from Ben's season, are a good example. They were working in a club as bottle servers/cocktail waitresses, and while this is an occupation that people can easily digest, it didn't seem to identify them. They were twins before anything else. And thus they were both 'twin' on the show."
Do contestants get angry about their job title changes?
Some fans may also wonder if job descriptions such as "tickle monster," "twin," "queen," or "free spirit" upset contestants on The Bachelor and Bachelorette. However, producers generally try to talk with contestants before the show premieres.
Still, contestants do complain occasionally. "We try to work with them to figure it out in advance, but it does happen," the unnamed producer told EW.
"It's more common with men, who can be surprised that we don't just give the OK to every person who would like to be called an 'entrepreneur.' That occupation seems to be the catchall for 'I really don't know what I'm doing with my life, but this sure sounds cool.'"
The Bachelor Season 27 premieres on Jan. 23, 2023.