'The Bachelor': Are The Producers Protecting Victoria F? Fans Think So
This season of The Bachelor has been nothing short of a dumpster fire of drama. But, one contestant who has been at the center of most of it is Victoria F. Between being arrested for a DUI and modeling for a clothing company that used the slogan "White Lives Matter" and the Confederate flag, the Virginia Beach native certainly had a colorful past prior to joining the cast of The Bachelor. But, when she made the decision to come on the show, more details about her prior romantic endeavors were brought to light.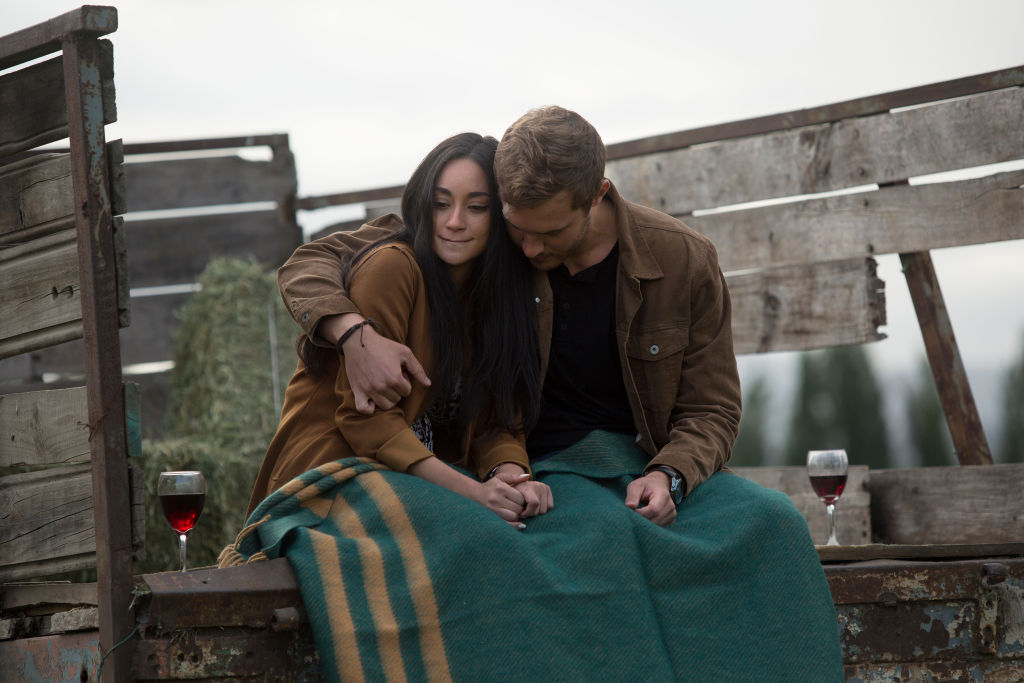 A quick recap on the Victoria F scandal
Months before The Bachelor, Peter Weber was confronted with allegations about Victoria F, Reality Steve made some pretty bold claims about her. He shared that he'd received more negative stories about Victoria F than anyone in Bachelor history. According to the blogger, multiple people came forward to share that the 26-year-old had a history of sleeping with married men and being a part of the reason that multiple marriages ended. Worse yet, they were sometimes the husbands of her friends. Though these accusations were terrible, The Bachelor producers chose not to address the claims until hometown dates via Weber's ex-girlfriend, Merissa Pence.
Peter Weber's ex-girlfriend, Merissa Pence contacted the show's producers
Pence and Weber dated back in 2012 and while they were only together for five months, they parted ways as friends. As Pence knew Victoria F. and the pair had mutual friends, she wanted to warn the bachelor about the things she knew. Of course, we all got to see what happened when Pence (or rather her blurred out face) confronted Weber, but that conversation almost didn't happen. When Pence first approached the Bachelor producers with the info about Victoria F, they never got back to her. It wasn't until the Sunday before they began filming the Victoria F's hometown that they contacted her. Allegedly they wanted to have a conversation about her possibly appearing on the show.
The Bachelor 2020 producers originally weren't going to bring Pence on the show
"I talked to them for about an hour. They said they'd call me back. They didn't call me back until about 9:30 [p.m.] and they were like, 'Hey, we don't feel like we've vetted the situation enough to bring you on the show.' I was like, 'Oh, that's a bummer, but I wish him the best and I totally understand.' So I was kinda just like mulling over how I could still make it work," Pence shared in a recent interview with Us. Determined not to give up, Pence called a Bachelor producer the next day asking to watch filming and talk to Weber after his date with Victoria F. The producers made that concession and texted Pence only 30 minutes before she needed to show up.
According to Pence, she went and signed the necessary paperwork, which makes it more odd that the Bachelor producers chose to blur out her face. While she was determined to not say anything slanderous about Victoria F, she did give him a detailed account of what she knew as truth. In fact, Weber and Pence spoke for seven minutes and she was clear about the fact that Victoria F had been a huge factor in four marriages ending. Funnily enough, the producers never aired the part about the marriages, choosing only to use the word "relationships."
Fans think Bachelor producers are protecting their cast
All in all, what actually aired is quite toned down from Pence's account of what happened. This is causing some fans of The Bachelor to question whether or not they are doing it intentionally to protect Victoria F's character. "Merissa apparently signed waivers to show her face, but ABC producers blurred it out. Probably so we couldn't see her mouth and they could piece together a sound bite, since the actual allegations are so wild?" one peson wrote about the situation.
"I don't understand why ABC is protecting Victoria. Did she sleep with Fleiss? [Creator of The Bachelor] They were silent over the WLM stuff, the magazine dropping them from the cover, and then made it sound like this was 'rumors' about boyfriends and not repeatedly involving yourself with friends' husbands which basically seems pathological," another person wrote. "Production really effed up not having Merissa pop in on a group date, or at least in front of Victoria. The way they did made it sound like she was making it up or didn't really have reliable information," another person added.
Will the Women Tell All include more confrontations
It certainly seems as if The Bachelor producers are going out of their way to control this narrative. Whether they really are protecting Victoria F for some unknown reason, protecting themselves for potentially getting sued, or protecting their brand from being exposed as a way to quickly achieve Instagram fame remains unknown. All we can hope for is that more of the truth comes out during The Women Tell All and/or After The Final Rose.