Rachel Lindsay Deleted Her Instagram; Her Last Post May Indicate Why
It's been an intense few weeks in The Bachelor franchise and, unfortunately, Rachel Lindsay has found herself in the middle. On February 9, 2020, the former Bachelorette conducted an interview with the franchise's long-time host Chris Harrison. When Lindsay asked him to give his thoughts on the problematic past actions of current contestant Rachael Kirconnell, all hell broke loose.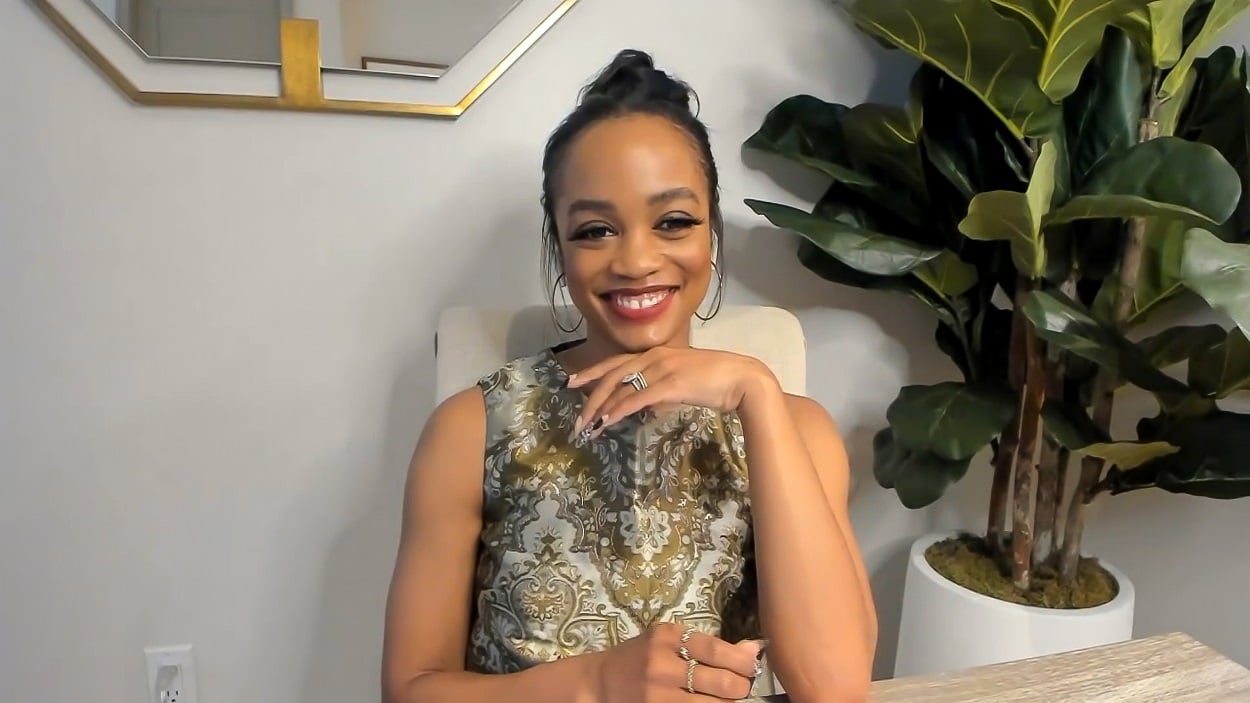 Harrison's response to Lindsay's query managed to offend quite a few people. Instantly, some people began expressing their disappointment with the way Harrison handled the question. While The Bachelor host first tried to ignore the backlash by disabling his comments on Instagram, things quickly escalated. Less than 24 hours after the interview, a petition was created to permanently remove Harrison from the franchise and the host felt it necessary to apologize for his statements.
Chris Harrison temporarily steps back from hosting 'The Bachelor' following an interview with Rachel Lindsay
Though some fans of The Bachelor were all too eager to accept Harrison's apology, others felt that it was simply too little too late. When past and present contestants of the franchise began throwing their support behind Lindsay and condemning Harrison's remarks, he announced that he would be temporarily stepping back from the franchise.
RELATED: 'The Bachelor': A Fan Had a Genius Idea About Who Could Replace Chris Harrison
Related post url: 
Of course, many long-time fans of the franchise were absolutely devastated to hear that Harrison would be absent for a period of time. Since he has hosted the show (and each of its spinoffs) since its inception, many fans feel that the show will be incomplete without him. Some viewers have even vowed to boycott the show until Harrison is reinstated. Furthermore, Lindsay has had to deal with vitriol from those who are blaming her for Harrison's decision.
Things escalated when Rachael Kirkconnell broke her silence
Things only escalated when Kirkconnell finally broke her silence. Suddenly news sources were clamoring to get Lindsay's opinion about Kirkconnell's statements and whether or not they rang genuine. As Lindsay was the first Black lead in The Bachelor franchise and has been consistently outspoken about many of the racial issues that surround the reality TV show, it's not surprising that the media is clamoring to interview her. This coupled with the fact that it was Lindsay's interview that served as a catalyst to a frank discussion about race in the franchise means that Lindsay's opinion is highly-coveted.
Unfortunately for the attorney turned media personality, plenty of news outlets have been taking her words out of context. Recently, Lindsay took to her Instagram page to address how some people in the media were mishandling the situation that is currently happening in the Bachelor world.
Lindsay has deleted her Instagram
"Headlines and articles that manipulate the truth for clickbait, likes, and comments to increase their social media engagement are knowingly and purposely creating a breeding ground for racism and racists to run free…at the cost of people of color and they don't care," Lindsay wrote in her Instagram story, also sharing that she was hitting a wall. Shortly after posting the story, Lindsay completley disabled her Instagram page.
It's a shame that Lindsay has received so much hate for simply doing her job professionally. We hope that others in the franchise will continue to speak out against some of the problematic practices and behaviors that The Bachelor franchise has utilized since its inception. But, nevertheless, we're sure Lindsay's fans will be missing her presence from the popular app.