'The Bachelor': Rachel Lindsay Opens Up About the Real Reason Mike Johnson Wasn't Cast as the Bachelor
The Bachelor has been in the running to be one of the least racially diverse shows on television since its inception. While the show has made attempts at casting more people of color in recent years, fans have called the franchise out because those people are rarely given the same screentime as other contestants. Throughout 16 seasons of The Bachelorette, there has been one black lead and there has never been a black lead in 24 seasons of The Bachelor.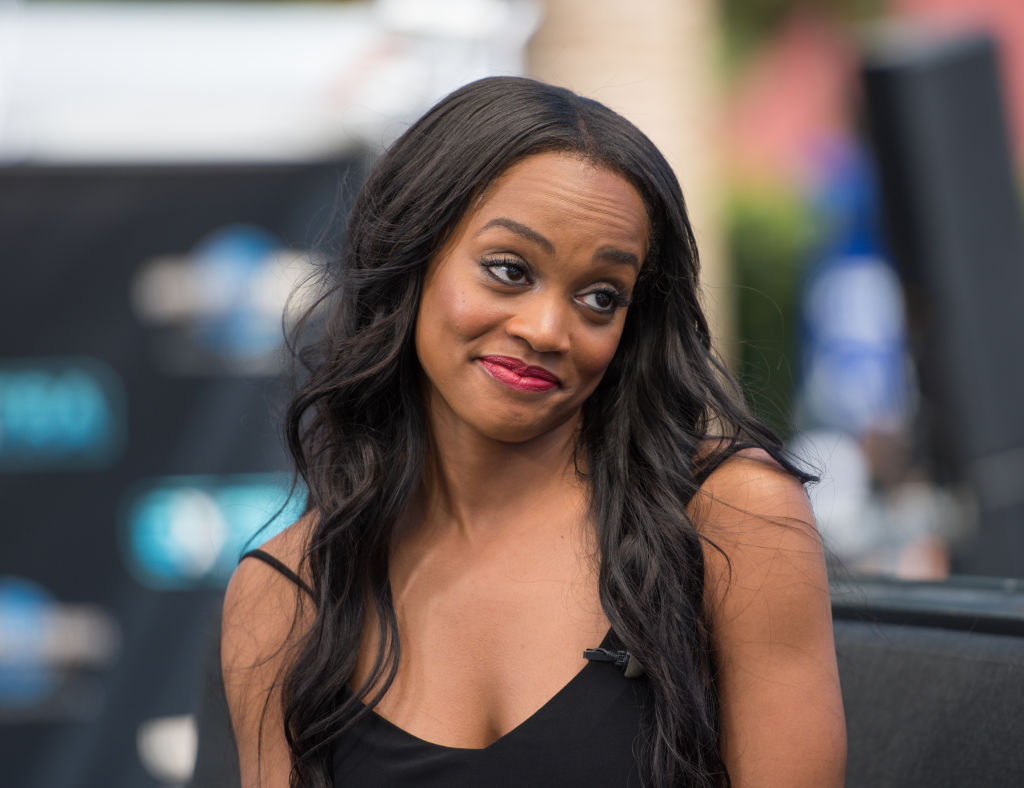 Last season, Bachelor fans hoped to change that with Mike Johnson. Johnson was everything viewers could hope for in a Bachelor. He was handsome, kind, a veteran, and knew how to treat women. But for some reason, the franchise went in another direction instead. Now, Rachel Lindsay, the franchise's only black bachelorette has given some insight into what happened with Johnson.
Petition to make Mike the Bachelor
Fans were onboard to see Johnson in the lead role. In fact, there were several petitions going around to make sure that that happened.
"A few reasons why this great man should be the next franchise lead," one petition read. "His positive attitude is infectious. A quick scroll through Mike's Instagram page is motivational and puts all of us in a better mood. He served our country in the United States Air Force. He values his family. Throughout the latest season of The Bachelorette, Mike frequently mentioned the importance of the "three women" in his life — his sister, his mother, and his grandmother."
The petition went on to describe how Johnson always respected those around him and was mature and thoughtful.
Rachel Lindsay pushed for Mike
Lindsay has been known to call the franchise out for its lack of diversity. She even went to bat for Johnson.
"I definitely asked," Lindsay told Entertainment Tonight of speaking up for Johnson. "I was extremely vocal about Mike Johnson and how he checked all the boxes and it doesn't make sense why he is not the lead. And it even seemed as if the audience wanted him. The audience was not into Peter."
Lindsay ultimately doesn't know if the franchise skipped over Johnson because he's black.
"I was told there was a reason," she said. "What that reason may be, I don't know. I wasn't given a specific answer.
"Maybe they can't specifically tell me why they didn't choose him. And I think if they could tell us, they would, because it just looks so bad that they didn't pick him," she continued. "I mean, Michael Johnson was a gift. To me, it was an easy decision, but I'm not in the decision room."
Though Johnson seemed like the perfect candidate, Lindsay says there had to have been a reason that he wasn't chosen.
"They do all kinds of background checks and vet things out. I have no idea what the reason was, but they have it. I'm told they have a reason," she said. "Because I was definitely up in arms when I found out it wasn't going to be him." 
Ultimately, Peter Weber went on to take the lead role on season 24 of The Bachelor. Some critics have called him one of the worst Bachelors in history as he had a hard time making and sticking to any of his decisions throughout the season.