'The Bachelor': Rachel Lindsay Reacts to Chris Harrison Officially Leaving the Franchise
Chris Harrison recently announced that he would not be returning to 'The Bachelor.' How does Rachel Lindsay feel about his exit?
The Bachelor is forever changed. Chris Harrison has officially left the franchise. Following the controversy where he defended contestant Rachael Kirkconnell's attendance at an Old South party, the host announced that he is not returning to the franchise. When Harrison first took a break from his role, fans of the show harassed former Bachelorette Rachael Lindsay for conducting the interview that got him in trouble. How does she feel now that he is gone?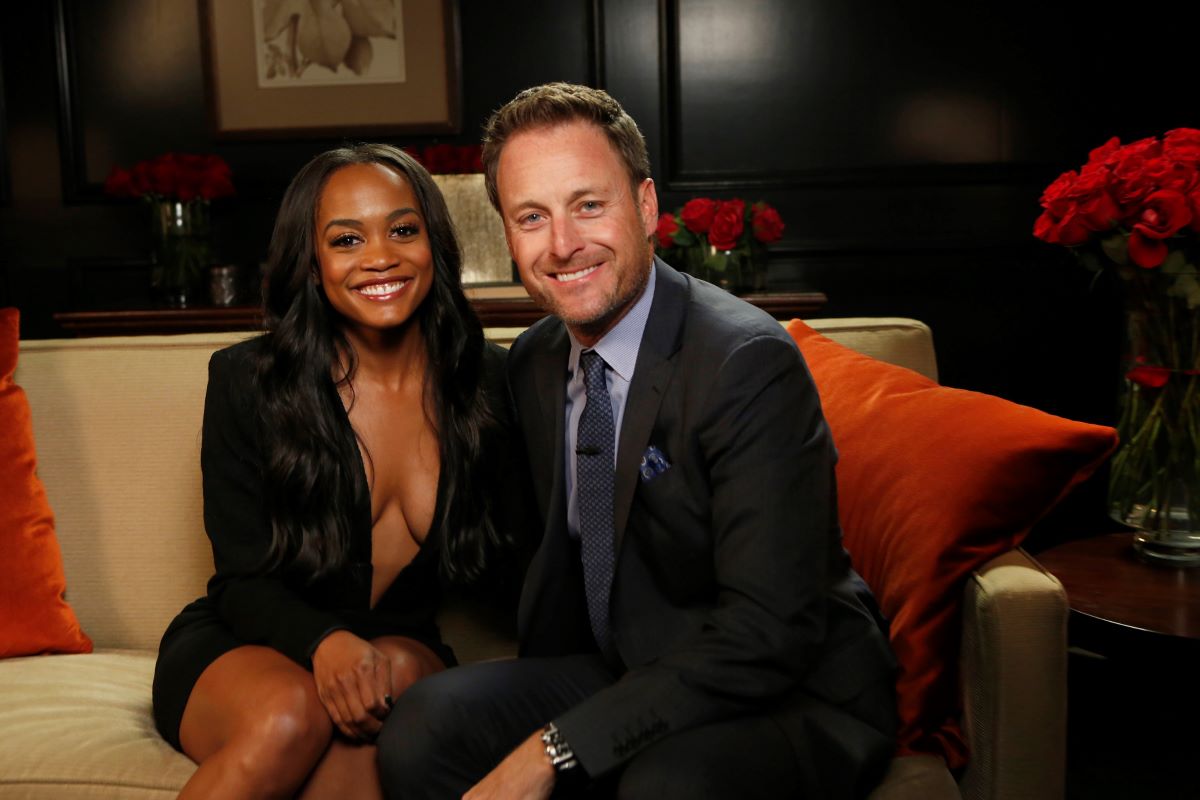 Why did Chris Harrison leave Bachelor Nation?
While Matt James' season of The Bachelor was airing, photos surfaced of Kirkconnell at the party. In an interview with Lindsay, Harrison defended Kirkconnell, saying that attending a party like that wasn't such a bad thing to do in 2018. After receiving backlash, Harrison decided to step away from the franchise. At first, he promised that his hiatus was only a break and that he would be back.
"I plan to be back and I want to be back," he said in an interview with Good Morning America at the time. "And I think this franchise can be an important beacon of change," said Harrison. "I know that change is felt, not just by me, but by many others. And we are excited and willing to do the work to show that progress."
"This interview is not the finish line," he continued. "There is much more work to be done. And I am excited to be a part of that change."
Harrison has since revealed that he is not returning to the franchise.
How does Rachel Lindsay feel?
Lindsay was bullied so much by fans of the show after Harrison announced his hiatus that she had to take a break from social media for a while. Now that Harrison is gone, Lindsay is mostly in shock.
"I wasn't expecting for it to happen, not after the announcement," Lindsay said on Tuesday's episode of Extra.
Lindsay believes that the reaction within Bachelor Nation to Harrison's interview may have led to his exit.
"I think several past contestants coming forward and saying they didn't want him to be part of Paradise. I think Katie Thurston, her very last tweet before she went to film her season was that Chris needed to step away," Lindsay reasoned. "I think that, coupled with the interview that happened on this very stage, maybe led to him not coming back."
Lindsay also thinks this could have been the natural progression of the show.
"Well, it's been 19 years and if you do watch the show we saw less and less of Chris," she continued. "19 years is a big accomplishment. Maybe that's the case. We don't know. Maybe they were ready to move on."
How does Chris Harrison feel about his exit?
After Deadline reported that Harrison was officially leaving the franchise, the former host confirmed the news, saying that he was excited for what was next in his life.
"I've had a truly incredible run as host of The Bachelor franchise and now I'm excited to start a new chapter," he wrote on Instagram. "I'm so grateful to Bachelor Nation for all of the memories we've made together. While my two-decade journey is wrapping up, the friendships I've made will last a lifetime."
Harrison did not go into further detail about what his next venture will be.