'The Bachelor': Rachel Lindsay Says This 1 Thing Will Be the 'Demise' of the Show
After years of being a vocal leader of The Bachelor shows, Rachel Lindsay expressed what she thinks will be the "demise" of the franchise. The television personality, who co-hosts the podcast Higher Learning with Van Lathan, as well as interviews on Extra, shared her thoughts on where the franchise could go after a disastrous recent season. Following multiple controversies in Bachelor Nation, Lindsay revealed her opinions on what could truly end it all.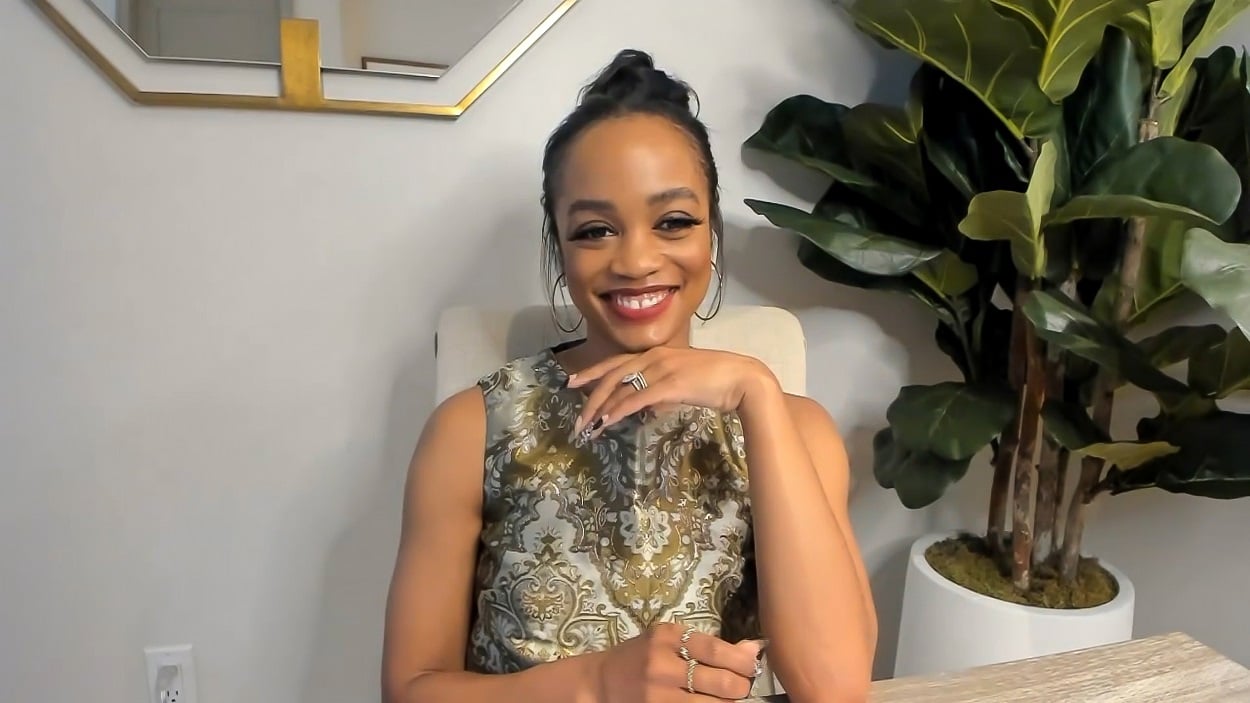 Rachel Lindsay and Chris Harrison's interview changed Bachelor Nation
First, Lindsay interviewed franchise host Chris Harrison on Extra in early February. Because of Harrison's controversial statements, the interview set off many revelations regarding the franchise's issues with diversity.
During the interview, Harrison revealed what fans took as problematic opinions regarding Rachael Kirkconnell's surfaced pictures. Afterward, his statements led to the host "stepping aside" from the franchise. One of the consequences of his interview with Lindsay was Harrison did not host The Bachelor: After the Final Rose.
Many former contestants spoke out against Harrison's comments. But some people defended Harrison, finding little wrong with what he said. And those fans? They weren't quiet about their opinions.
People left mean comments on Rachel Lindsay's social media
RELATED: 'The Bachelor': Rachel Lindsay Weighs in on Matt James' Conversation With His Father — 'I Am So Disturbed'
Related post url: 
The people who found nothing wrong with Harrison's statements flooded Lindsay's social media. They wrote on her posts with hateful words that led to Lindsay actually deleting her Instagram account.
After Lindsay took down her page, prominent Bachelor Nation members came out with support for the former lead of The Bachelorette. Eventually, Lindsay returned to social media. However, now Matt James is facing racist attacks from Bachelor Nation on his page. Lindsay hinted that this pattern is not good for The Bachelor shows' future.
Rachel Lindsay said this might be the 'demise' of 'The Bachelor'
Lindsay expressed where she thinks The Bachelor franchise could go in the future. And unfortunately for fans, it isn't a good prediction. Lindsay and Lathan had Matt's brother John on Higher Learning on March 19 in which they discussed all things regarding the recent season.
She spoke about ABC's announcement that Michelle Young and Katie Thurston both will be bachelorettes leading their own separate seasons.
"I like Michelle a lot," Lindsay began. "But this is the problem with the franchise. The answer is not giving us a Black bachelorette if you're really trying to fix your issues. That's not it."
Lindsay and Lathan also spoke on the Facebook group that supported Rachael, in which the final contestant's mother moderated. People found many hateful comments against Matt in the group. This revelation was made by fans on Reddit.
"Y'all are gonna be the reason this show doesn't exist anymore," Lindsay claimed. "Because you're so damn toxic. You're gonna be the demise of the show and the reason it's taken down."
The host continued: "You're nasty, you're vile. You're harassing Matt for the decision that he made. He supports the girl, he's allowing her to do it on [her] own. Like, let's move on."