'The Bachelor': Rachel Lindsay Reacts to Taylor Nolan's Tweets on 'Higher Learning' Podcast
While Rachel Lindsay deleted her Instagram account, she is still keeping up-to-date with everything going on in Bachelor Nation — including Taylor Nolan's tweets. The Higher Learning podcast host spoke her unfiltered thoughts about the resurfaced messages in a new episode and expressed how she really felt about the situation. Here's what Lindsay said about Nolan's tweets amidst all the drama surrounding The Bachelor.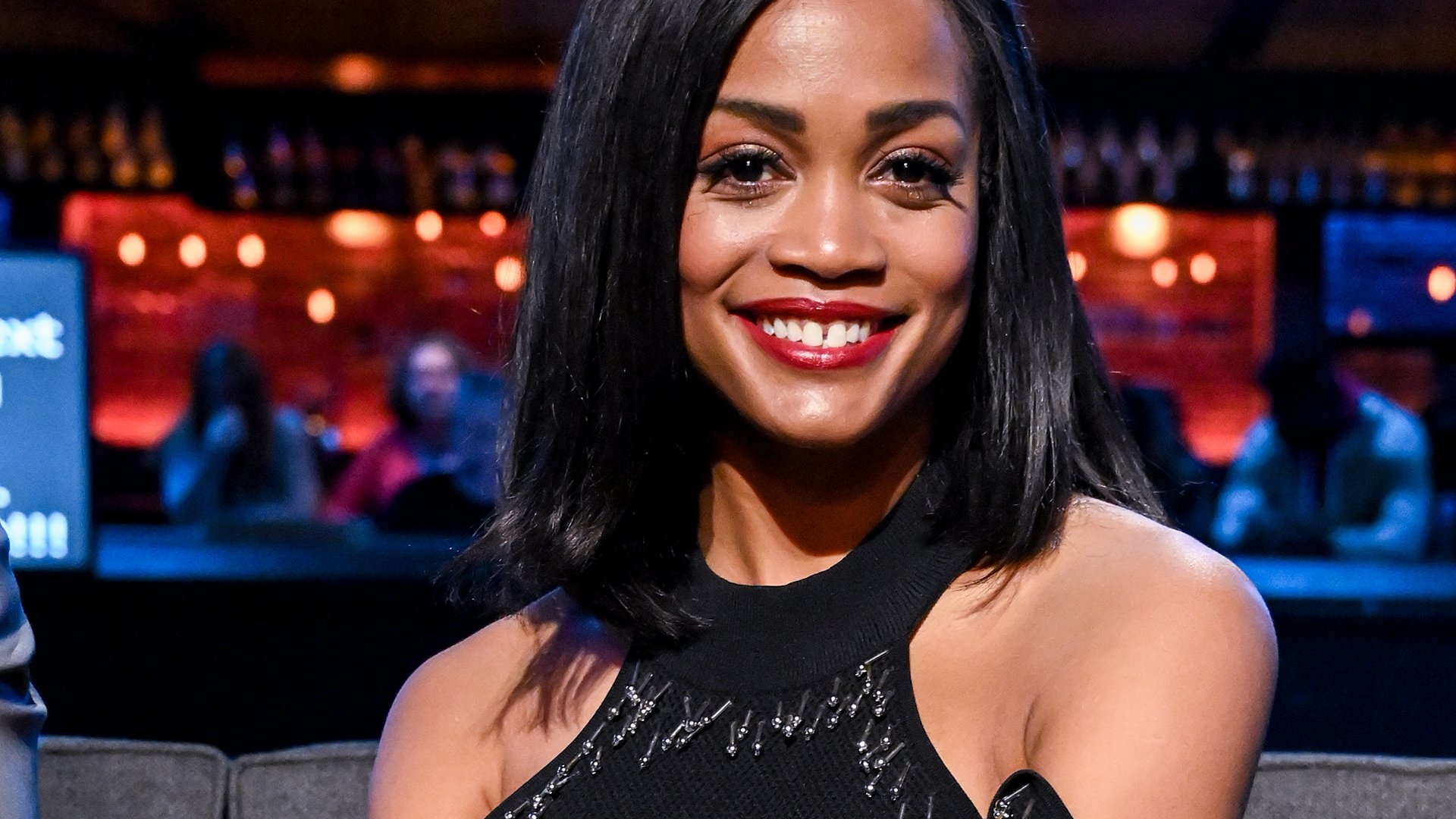 Who's Taylor Nolan and what were her tweets that resurfaced?
Nolan is an activist and therapist who has been bold in calling out others who mess up in regards to racism in Bachelor Nation. She was on Nick Viall's season of The Bachelor and on Bachelor in Paradise before she became an influencer often advocating for mental health and wellness.
Nolan had issues with another contestant, Corinne Olympios, while on Viall's season. She claimed that Olympios wasn't "emotionally intelligent" enough for Viall, but insisted on the "Women Tell All" episode that she was only trying to look out for the other woman. Derek Peth proposed to her on Bachelor in Paradise, but the pair later called it off.
This week, Nolan had tweets from 2011 to 2013 that resurfaced on Reddit that contained racist, homophobic, transphobic, ableist, antisemitic, and other offensive messages. Nolan has made a brand off advocating for inclusiveness and diversity. However, her tweets stood in stark contrast to her online persona post-The Bachelor.
Nolan led calls for change in the franchise after Chris Harrison's interview with Lindsay on Extra. She claimed that her tweets resurfacing were a calculated response to her current advocacy in her apology on Instagram.
Bachelor Nation contestants spoke out against the offensive tweets
Some contestants from the show immediately condemned Nolan's tweets. Olivia Caridi, who was on The Bachelor one season before Nolan was, stood against the content of Nolan's messages in her own set of tweets.
"I am so horrified and utterly disappointed as I read Taylor's tweets," she wrote. "I don't stand for racism, homophobia, fatphobia, or hatred in any sense. Accountability applies to all — and I need her to denounce this language and fast."
Nolan's friend from her season, Vanessa Grimaldi, also spoke out. Grimaldi is a former Canadian teacher who runs a nonprofit organization called No Better You to uplift those with special needs. Some of Nolan's old tweets contained the R-word.
"I am disturbed, upset, hurt, disappointed and saddened by the things she said," Grimaldi wrote in a post on Instagram. She said she didn't know about Nolan's tweets until they resurfaced and called for Nolan to delete them.
"They are triggering, dangerous and harmful," Grimaldi continued. "I am in shock."
What Rachel Lindsay said about Taylor Nolan's tweets
Lindsay also voiced her opinion on Nolan's tweets. She spoke out in an episode of her podcast on The Ringer's Higher Learning on March 2. Like Grimaldi, Lindsay first met Nolan on The Bachelor when they were all contestants together.
"You see Taylor one way, you've seen her, you know, stand on this platform," Lindsay began. "She's been very vocal. She's been very definitive in what she believes. And so to see something that's so opposite of that, it's shocking."
Lindsay expressed that she didn't know whether the tweets were real at first. But then, she said she would hold Nolan to the same standard she held Harrison and Rachael Kirkconnell to recently.
"What she did was wrong, it was terrible, it was shocking, it was disgusting, and she should be held accountable for that," Lindsay continued. "You can also recognize that she's not the same person that she was before, and I think what she was saying is that she didn't wait for somebody to call her out before she started doing the work."
Lindsay said that she hopes Nolan will discuss her "journey" further, detailing how she went from thinking one way to another. Both Lindsay and her co-host Van Lathan suggested that Nolan speaking more in depth about changing her attitude might help others on the same path.