'The Bachelor': Reality Steve Reveals Why Peter Weber Doesn't Know How the Season Will End
Peter Weber's season of The Bachelor has been a slow burn in terms of Reality Steve's spoilers. The blogger has released theories and spoilers in stages, but in a new blog post he revealed the definitive ending of the season. The new spoilers also reveal why Weber himself does not know how his season of The Bachelor ends.
[Spoiler Alert: This article contains spoilers for Weber's season of The Bachelor.]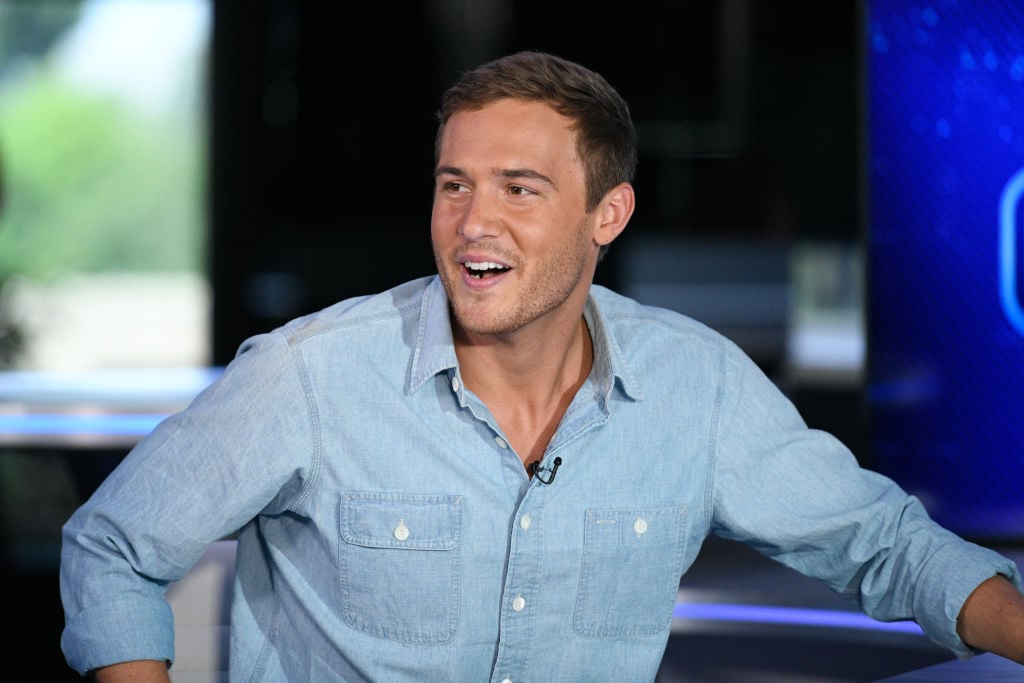 Reality Steve did not have spoilers at the beginning of Peter Weber's season
As fans of the show know, typically the blogger reveals spoilers around the time a season premieres. That did not happen this season. Apparently, Reality Steve did not receive confirmation on anything because the ending had not happened yet.
"I'm trying to confirm and hopefully that'll shed light on some things. But the bottom line to all this is whatever happened on final rose ceremony day isn't over yet, the 'ending' of this season hasn't technically happened yet, and that's why there's nothing to spoil as of now," he wrote on his blog.
The blogger shared a theory
Closer to the end of the season, Reality Steve shared his theory for how Weber's season of The Bachelor ends. He already knew Hannah Ann Sluss and Madison Prewett were the remaining women. In a blog post, he shared his theory that Weber and Prewett are together, but did not get engaged because Prewett left the show before the final rose ceremony.
"I have heard from numerous sources 'Madison is with Peter. They are dating but not engaged.' If you're holding a gun to my head and forced me to give you my opinion of how this all plays out, I'd say that would be my guess at this point," Reality Steve wrote. "But that's just it. A guess. I don't know for sure. If I did, I'd tell you. I'm telling you that that's what people have told me, but I haven't had the solid confirmation I need to 100% believe it."
Reality Steve got confirmation on 'The Bachelor' finale
In a new blog post, Reality Steve wrote that he finally got confirmation on the season's ending. The blogger revealed that Prewett does not show up to the final rose ceremony, and Weber puts off the rose ceremony until he can talk to her. He does not break things off with Sluss, and she comes to the U.S. as well.
"Basically he's saying, 'To know I'm making the right decision and have a clear conscience, I need both of you to be here.' He's not like 'bye Hannah, I pick Madi.' He doesn't even make a pick either way and says he won't until he at least has a chance to talk to Madison and have them both be there. He doesn't want Hannah Ann to feel like he picked her bc Madison left and she was the only one left standing. He needs to figure this out, and he can't do that without speaking to Madison," the blogger wrote.
Apparently it takes some time, but Weber is able to win back Prewett's trust. According to Reality Steve, he ends things with Sluss and is currently dating Prewett.
Why Peter Weber does not know how the season ends
On the second page of the blog post, Reality Steve answered questions he anticipated fans having. One of those questions was why it's been teased Weber himself does not know how the season ends.
Reality Steve answered, "I was told this is because Peter is going to propose to her officially during the live show and he doesn't know if she will accept. Apparently he has no idea if she will say yes. Hell, maybe he'll get cold feet and not go through with it. Clearly Peter knows what's happening in his life right now, who's he talking to, and who he's with. So to say 'he doesn't know how it ends,' is kind of a play on words. I think Peter will propose on the ATFR Tuesday, but we'll see."