'The Bachelor': Reality Steve Says ABC 'Rejected' Rachael Kirkconnell's Statement but She Posted 1 Anyway
Rachael Kirkconnell has been a controversial contestant from the beginning of Matt James' season of The Bachelor. Kirkconnell has been accused of bullying, cultural appropriation, and racist social media activity. As the allegations against The Bachelor contestant rose, Reality Steve reported that Kirkconnell planned to release a statement addressing the controversy.
On Feb. 11, Kirkconnell posted a statement on social media acknowledging that her past actions were "ignorant" and "racist." While Kirkconnell did address the controversy, Reality Steve reported that Kirkconnell's planned statement was "rejected" by ABC.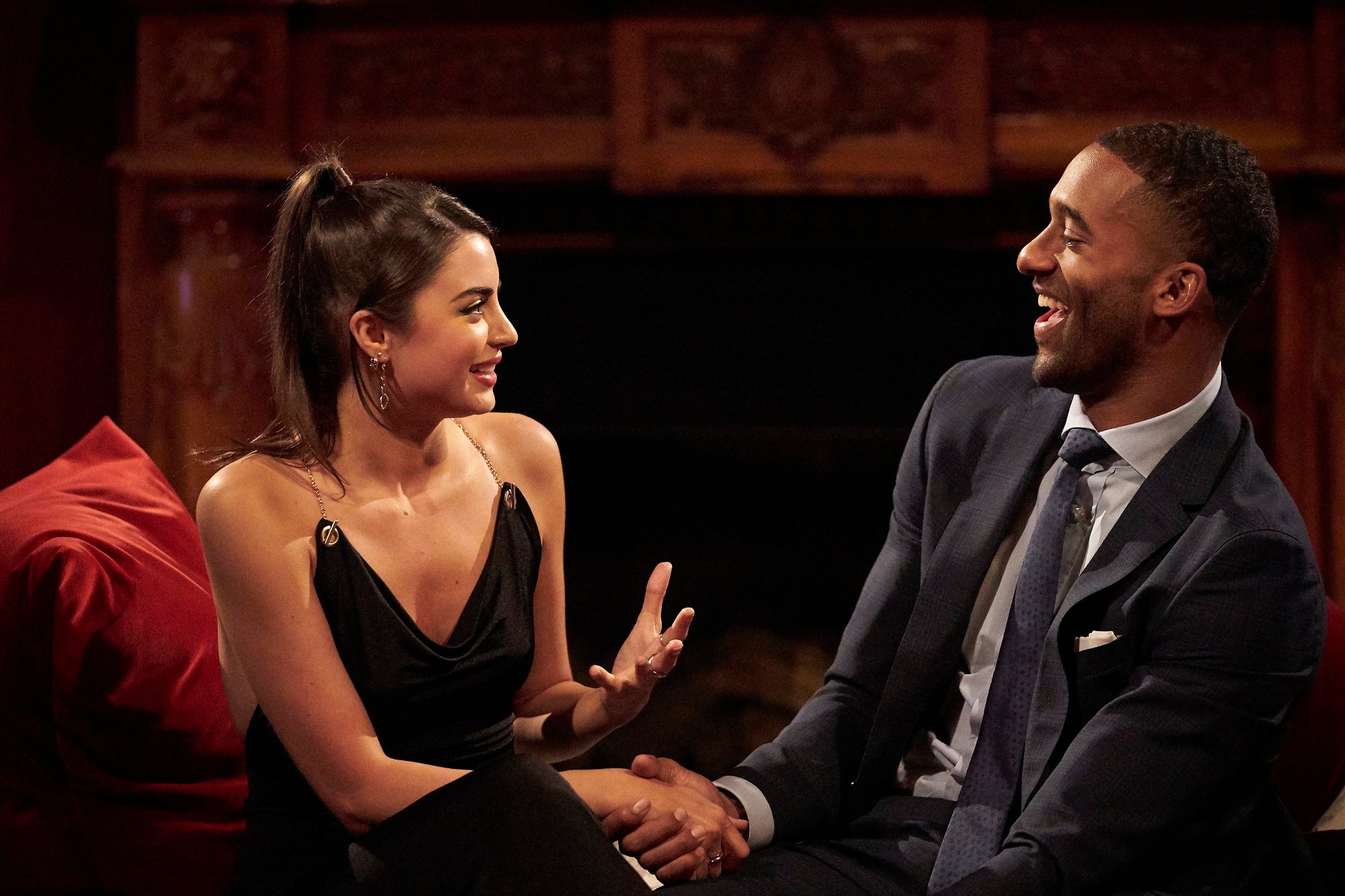 Reality Steve updated fans about 'The Bachelor' contestant's planned statement
On The Bachelor, Kirkconnell is considered to be a frontrunner. However, her strong connection with James was pushed to the sidelines when photos of Kirkconnell attending Kappa Alpha fraternity's Old South Ball were leaked online.
After the photos leaked, the controversy surrounding Kirkconnell grew even stronger. Typically, contestants on The Bachelor do not address controversies while they are still on the show.
However, Reality Steve told fans of The Bachelor that Kirkconnell planned to release a statement about the allegations on Feb. 6. On Feb. 11, Reality Steve tweeted that Kirkconnell's planned statement was "rejected" by ABC.
"Here's the latest: I've been told that Rachael's statement has been rejected by ABC. This has been going on too long for her not to say anything. It's only gotten worse. Chris said something in 24 hrs. She's listening to people she shouldn't be," the blogger tweeted.
Rachael Kirkconnell posted a statement despite Reality Steve's reports
Just a few hours after Reality Steve reported that Kirkconnell's statement was blocked by ABC, The Bachelor contestant posted a statement on Instagram.
In the post, Kirkconnell owned up to her past actions, writing:
"While there have been rumors circulating, there have also been truths that have come to light that I need to address. I hear you, and I'm here to say I was wrong. At one point, I didn't recognize how offensive and racist my actions were, but that doesn't excuse them. My age or when it happened does not excuse anything. They are not acceptable or okay in any sense. I was ignorant, but my ignorance was racist."
RELATED: 'The Bachelor': Chris Harrison Asks Rachel Lindsay 'Who Are You' During Heated Racism Debate
How 'The Bachelor' fans reacted to Rachael Kirkconnell's post
Kirkconnell's controversy came to a head after Chris Harrison, the host of The Bachelor, appeared on Extra. Harrison was interviewed by Rachel Lindsay, the first Black woman to lead The Bachelorette.
Throughout the interview, Harrison defended Kirkconnell's past actions and pushed back against Lindsay pointing out the ignorance behind the controversy. After the interview aired, fans of The Bachelor called for Harrison to be replaced on the show.
Once Kirkconnell posted her statement online, some fans of The Bachelor questioned her sincerity, especially after Harrison's troubling interview with Lindsay.
One fan wrote on Reddit, "I mean I would have though she was sincere but prior to 1 hr ago her response to people calling her out for her actions was blocking them soooo if you were did see the weight of your actions and are trying to learn from it … maybe blocking anyone that express that isn't a start?"
"it's pretty clear that we finally got an apology because people are attacking Chris so hard right now. It's a good diversion tactic by their PR team…," a Reddit user wrote.