'The Bachelor': Could Reality Steve's Spoilers Be Wrong Again?
Many fans within Bachelor Nation follow Steve Carbone AKA Reality Steve's spoilers to find out who wins each season and to learn behind-the-scenes information about The Bachelor franchise shows. However, Carbone has been wrong before regarding spoilers and he could be wrong again. Will his spoilers be right or wrong this season?
[Spoiler alert: This article contains spoilers for Matt James' season of The Bachelor.]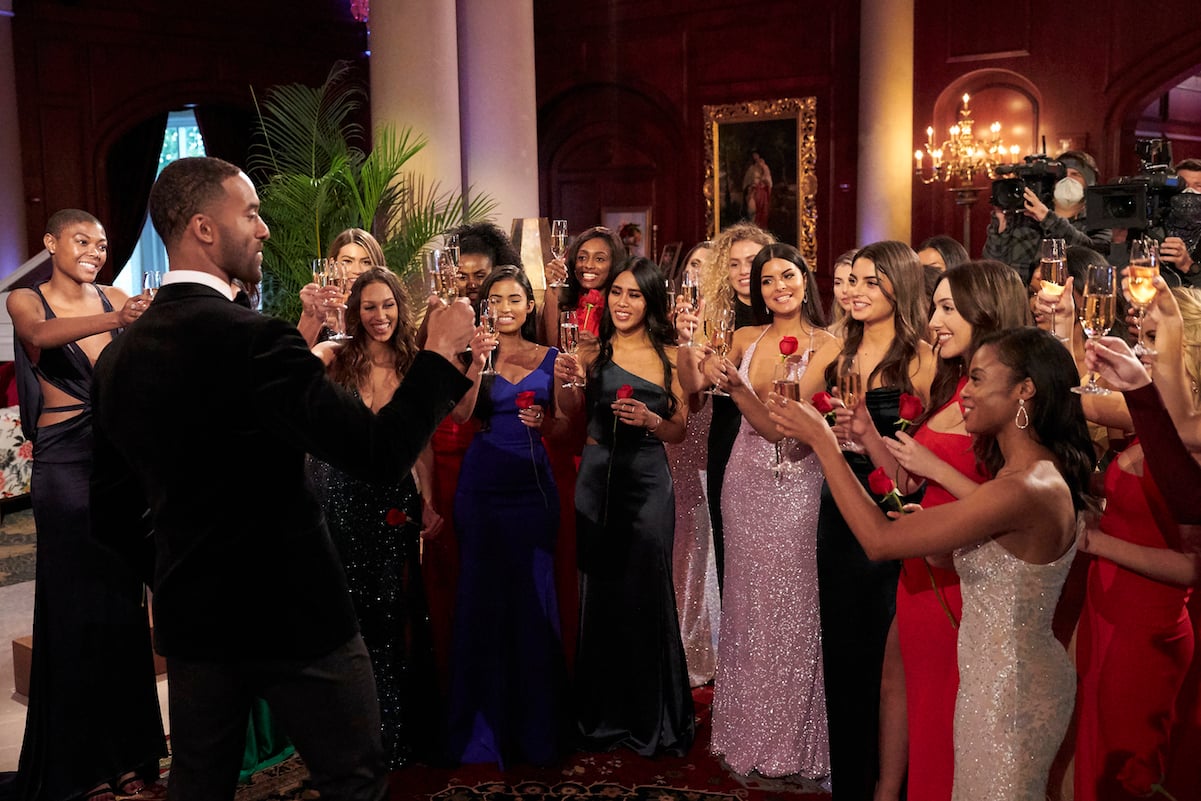 Desiree Hartsock and Rachel Lindsay
Firstly, on Desiree Hartsock's season of The Bachelorette in 2013, Reality Steve had claimed that she would end up with contestant Brooks Forester. Through the finale episode, Carbone was assuring viewers that Forester would return — even after he left the show on his own accord. Carbone defended his spoilers, saying his soure's information had him "100% convinced" that Hartsock and Forester were together. The lead got engaged to another contestant Chris Siegfried. The two remain together to this day.
On Rachel Lindsay's season, Reality Steve had originally said on his website in May 2017 that she would leave the show with fan-favorite Peter Kraus. The two had bonded on the show over their gap teeth and love for dogs. Later, in June 2017, Carbone shared an "update" that Lindsay actually chose Bryan Abasolo in the end and not Kraus.
Hannah Brown and Tayshia Adams
Similar to Hartsock and Lindsay's seasons, Carbone changed his spoiler for Hannah Brown's season of The Bachelorette after the show began airing and audiences fell in love with the originally spoiled winner.
Reality Steve had said that Florida native Tyler Cameron had won Brown's season, but later switched the spoiler to controversial contestant Jedd Wyatt. Brown and Wyatt had a short-lived engagement that soon broke off, and Brown later asked out Cameron on live television. He accepted, but the two are simply friends to this day.
In the next season of The Bachelorette, Carbone initially predicted that Tayshia Adams would leave with Zac Clark, but he said that the two did not get engaged. They did.
What Reality Steve's spoilers for Matt James' season
For this season of The Bachelor, Reality Steve has spoiled that James ends up with Georgia native Rachael Kirkconnell. The contestant has been viewed as controversial due to "liking" MAGA posts on Instagram.
Here's what Carbone has had to say about the spoilers on his podcast on Jan. 21: "Matt is with Rachael. The only thing I don't know is… are they engaged or not."
Reality Steve isn't confirming or denying an engagement — he's saying he does not know.
"The one thing I got wrong last year about the ending was [Adams and Clark] not being engaged and not getting engaged at the end of the show," he continued.
Based on his track record, it is definitely possible that Reality Steve could be wrong about spoilers again this season. There's only one way to find out: Watch The Bachelor on ABC, Mondays at 8 p.m.