'The Bachelor' Romance & Hook Ups In — and Before — the Fantasy Suite
On 'The Bachelor' romance is never hard to find — especially in the Fantasy Suites — and outside them.
There's regular romance, and then there's The Bachelor romance. The series knows how to keep audiences captivated, but they do so under heavily controlled environments. Questions about the series abound, from whether the Bachelors can tell contestants that they love them or whether the implied sexual encounters actually happen on the show.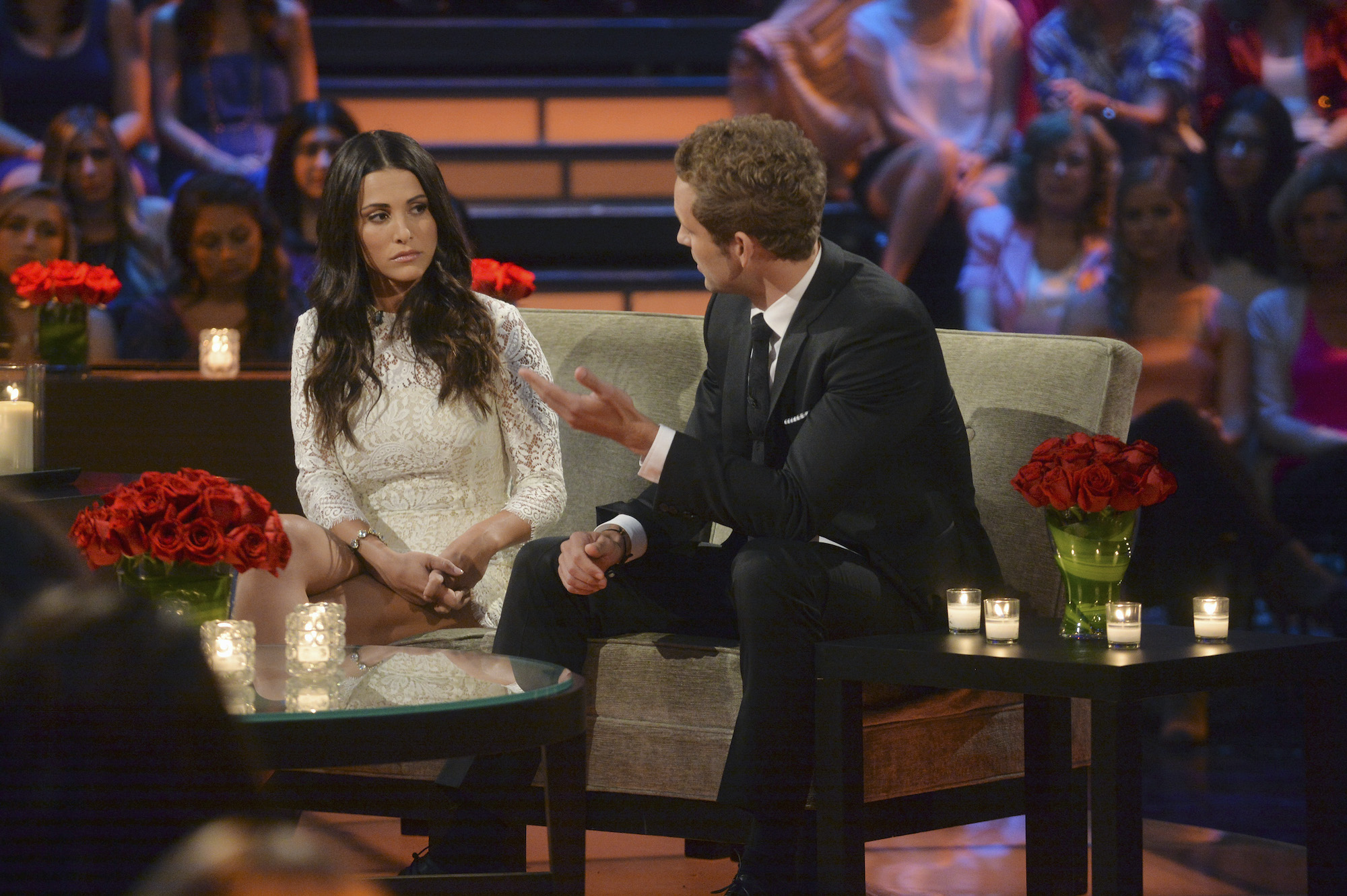 When it comes to the Fantasy Suite, however, that's where fans have the most questions about the intimate parts that they do not see. 
What happens in 'The Bachelor' Fantasy Suite episodes? 
People Magazine notes how the infamous Fantasy Suite implies a place where contestants and Bachelors can do whatever they feel. It's always one of the highlights of the season because the cameras go off, and we are left with the cast's version of what goes down. Colton Underwood may have used the room to talk to women without cameras, but others use its rare privacy to get intimate. 
Stories abound about what happens in the fantasy suite. After all, with cameras off and libidos running rampant, it's the closest thing that many contestants get to privacy, and those who want to get to know each other on a deeper level want to use it to its full advantage. The show takes many steps to ensure that this goes down as safely as possible. 
Do 'Bachelor' contestants get STD testing? 
Knowing where the series often goes, the people behind The Bachelor fight to ensure that everything is done as safely as possible. The sex may not appear on camera, but it happens more often than some may believe. As such, Refinery29 notes how every contestant is tested for STDs heading into the taping, and anyone who tests positive is immediately let go. 
After all, for a show that operates similarly to a college dorm in dating, an outbreak could tarnish its legacy forever. While some might wonder why this is a big deal, many former contestants have opened up about how the wild shenanigans that go on not only in the fantasy suite but wherever there was privacy.
Can 'The Bachelor' say 'I love you' on the show?
There's a good reason why you don't hear 'I love you' on 'The Bachelor' that often. While it's not an official rule, a bachelor declaring his love for a contestant early on in the season could remove much of the intrigue that keeps people watching. It's much more dramatic and interesting if viewers are left wondering whom a bachelor really has strong feelings for. Furthermore, it wouldn't be a great look if a bachelor declared his love for more than one woman.
Do the contestants really sleep with each other?
One of the most memorable moments in The Bachelor's two-decade history involved the sex-positive but devoutly religious Hannah Brown putting contestant Luke Parker in his place when he said that he would leave the show if she found out that Hannah was sleeping with other guys in the cast. Never one to be shamed for her sexuality, Life and Style magazine notes how Hannah chimed back with a story about her ex, Pete Weber. 
"My husband would never say what you've said to me," Hannah responded to him. "I have had sex. And honestly, Jesus still loves me. From obviously how you feel, me f—king in a windmill, you probably wanna leave. I f—ked in a windmill," she reiterated. "And guess what? We did it a second time!" she said, later stating that it was "actually four times."
It's not shocking that contestants on a show like the Bachelor get intimate as often as they do. After all, it's filled with attractive people looking for love. The romance runs rampant, and some Bachelors take full advantage of their unique setting. According to producer Mike Fleiss, the average Bachelor has sex with three women, with the record going to Bob Guiney, who made love to five. 
Some keep the intimate details to themselves, while other couples, like Deanna Pappas and Jesse Csincsak, have been open about their escapades. Ali Fedotowsky claimed she got intimate with the eventual winner, Roberto Martinez. While Kaitlyn Bristowe and Nick Viall were especially open with their own escapades. 
The Bachelor may be about love, but sex plays in the relationship may go further than what is on the screen. It's a natural part of the premise. Luckily, the show creators take precautions to make sure that even that which is not shown is done safely and healthily.