'The Bachelor' Season 24: Who Has Had Cosmetic Surgery in Peter Weber's Season?
There are ten remaining contestants on The Bachelor, and the drama is at an all-time high for Peter Weber. Avid fans love to discuss every detail of the show, right down to who has had cosmetic surgery.
Let's take a look at whether there is any truth to the rumors surrounding Hannah Ann Sluss, Victoria Paul, Kelsey Weier, and Kelley Flanagan's possible cosmetic surgery.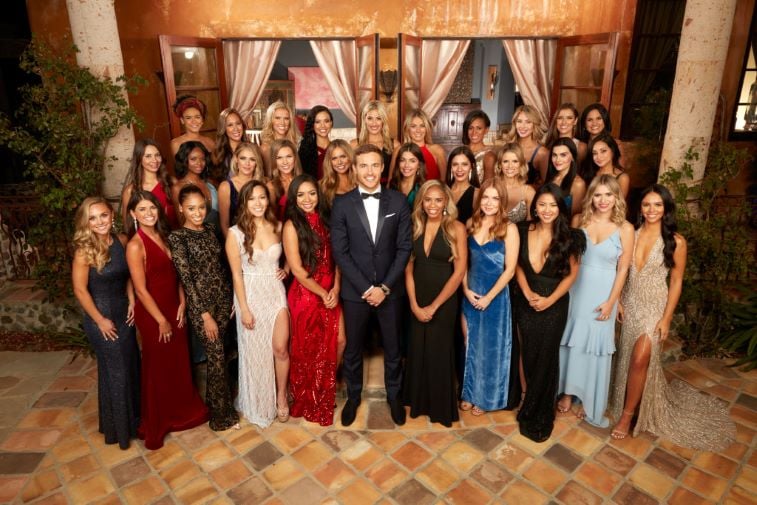 Did Hannah Ann have breast augmentation surgery?
Yes, this rumor is true. Hannah Ann is very open about her surgery from 2014 when she was 18 years old. She shared a video on Breazeale Clinic's Instagram account in 2018 about her experience with the surgery.
"I was really anxious about it at first," Hannah describes her feelings. "I had never had any work done before, and I was really nervous because this is plastic surgery, and I wanted it to look as natural as possible. I also didn't want everyone to really recognize that I had had surgery. I wanted it to just be a gradual transition into looking more like a woman."
Some sources claim that the video was "dug up," however, it was not a hidden video. The 23-year-old model talks very openly in the clip, which the Knoxville, TN, clinic had permission to post. If she did not want people to know about her augmentation, she might have asked them to take down the video before going on The Bachelor. 
Has Victoria P. had cosmetic work done to her face?
Rumors are circulating on social media sites — such as Twitter and Reddit — that Victoria P. has had rhinoplasty and other cosmetic surgery on her facial features. Fans post side by side photos of the 27-year-old nurse to show how her face has changed in the last seven years.
"Yes, she definitely has had more work done than just her nose," one Reddit user wrote. "Looks like fillers to alter the eyebrows, cheekbones, and maybe a slimmer chin?"
However, other fans are quick to point out that it could be makeup. They believe that it might not be any surgery at all.
"The way people do makeup is so different than seven years ago, that you can change your brow shape, lip shape, and contouring your nose without doing any work," another Redditor argued. "Whether she did do work or not, that's her business, but she looks beautiful either way!"
This speculation is no more than a rumor at this point. Victoria P. does not come out and say that she has had any cosmetic surgery. It's possible that she changed a lot from age 20 to 27 and learned more advanced ways of putting on makeup.
Did Kelsey or Kelley have any cosmetic surgery before going on 'The Bachelor'?
The same rumors flying about Victoria P. are also going around about Kelsey and Kelley.
"Kelsey has obvious lip fillers and cheek fillers," one Redditor wrote. "Kelley the lawyer, I'm not sure if she's gotten anything done, she has a thin upper lip but maybe she got Botox in her forehead."
"Kelley has really obvious lip fillers to me," another fan added.
These rumors are also not confirmed at this point. However, whether any of the women on The Bachelor have had cosmetic surgery is ultimately their choice.
"Cosmetic surgery is an individual choice," wrote psychologist Mandy Kloppers from mentalhealth.net. "Some people swear that it has changed their lives for the better whilst others feel that they had unrealistic expectations of how cosmetic surgery could change their lives."
Some women are open about it, and some are not. At this point, only Hannah Ann from The Bachelor Season 24 confirms her operation. 
Read more: 'The Bachelor': Who Received Date Roses During Episode 5? One is Peter Weber's 'Best Kisser'