'The Bachelor' 2022: Who Is Salley Carson? Instagram, Age, Job, and More About Clayton Echard's Cast Member
Here's what we know about Salley Carson, one of the women who will be vying for Clayton Echard's heart this season on 'The Bachelor.'
ABC's The Bachelor is gearing up for season 26 with Clayton Echard as the man in the spotlight. The upcoming season debuts on Jan. 3, 2022, and all eyes are on the cast of women Clayton will choose from to find the love of his life. However, one of the women already has fans talking about how she supposedly exited the show. Here's what we know about Salley Carson, including where to find her on Instagram, her age, job, and more.
[Spoiler alert: This article contains potential spoilers about Salley Carson and Clayton Echard on The Bachelor Season 26 in 2022.]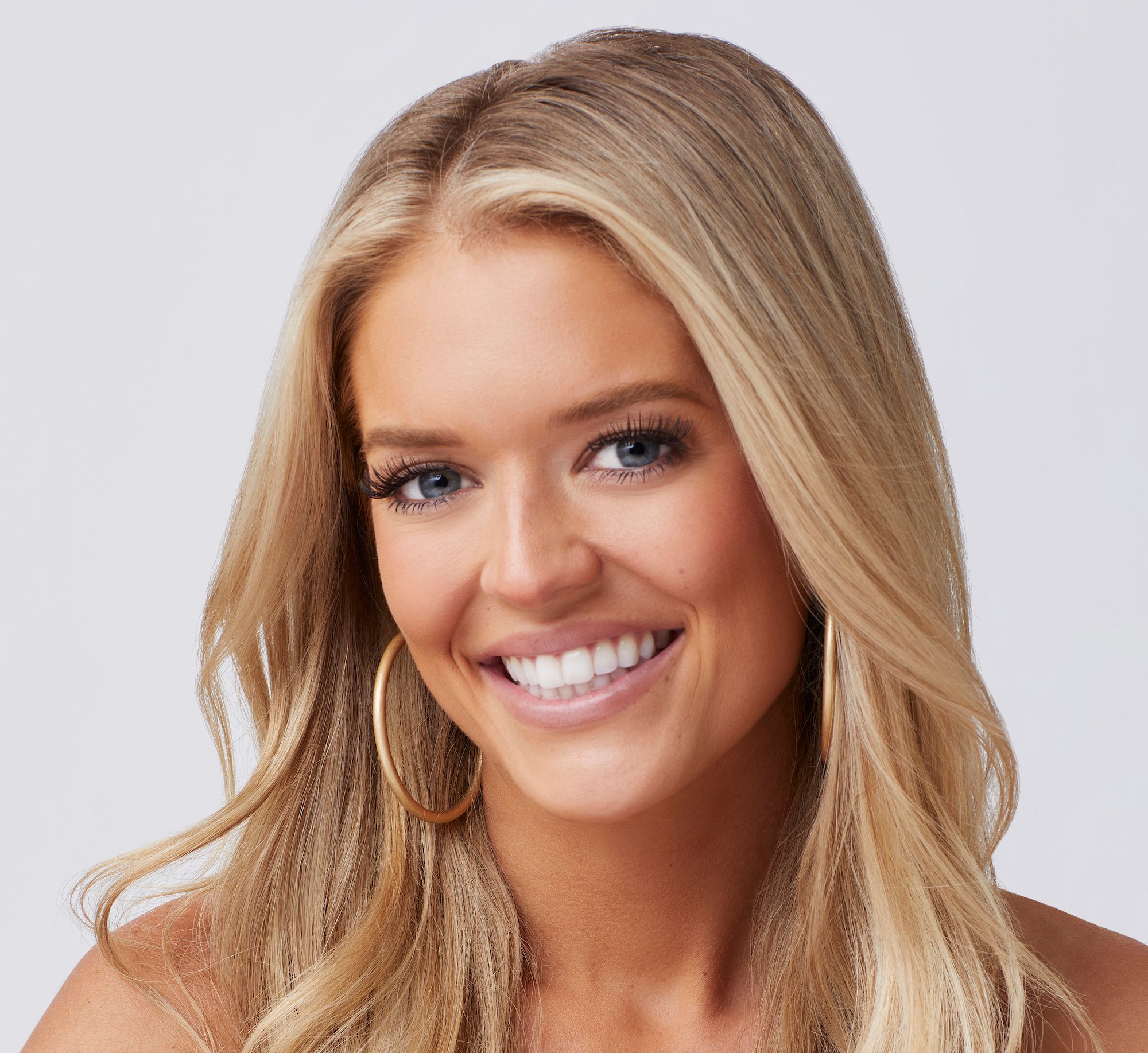 Who is Salley Carson on 'The Bachelor' 2022 with Clayton Echard?
Salley's bio on ABC's website tells us she's from Charlottesville, Virginia, which is a few hours away from our Bachelor, Clayton. Clayton calls St. Louis, Missouri home. Salley considers herself to be "religious, family-oriented, and adventurous." 
Salley is upfront about what she's looking for when it comes to men in her life. She "wants a man who is loyal, fun and willing to give her lots of attention because, why lie? Salley loves it! She says that when it comes to relationships, she is incredibly supportive and loves to make her man feel appreciated and wanted."
As for the little details, Salley "hates cotton balls and can't be anywhere near them." The Virginia native also claims to be obsessed with hot tubs. 
How old is Salley Carson, and what does she do for a living?
ABC compares this Bachelor participant to the famous Dr. Meredith Grey from Grey's Anatomy. According to LinkedIn, she works as a spine surgery robot for a company called Medtronics. Salley is 26 years old, and while she loves dinner and drinks, she's very focused on her career and is typically in bed by 11 p.m.
Where can you find Salley Carson on Instagram?
For fans of The Bachelor that want to do a little extra sleuthing for this contestant on Clayton Echard's season, you're in luck. Salley's Instagram account is public. You can find her under the user name @SalleyCarson. 
What happens with Salley on 'The Bachelor' 2022 with Clayton Echard?
For those of you looking forward to seeing Salley's potential relationship with Clayton, you should temper those expectations. According to The Bachelor's top detective, Reality Steve, "Salley Carson was engaged & having her bachelorette party a month ago. She was set to be married TOMORROW, but wedding was called off a couple weeks ago. Now she's on The Bachelor."
The reality blogger also added, "So Salley never made it to night 1. Once this all got out the day of the headshots being released, Salley was asked by production if she still wanted to do the show and she said no."
It looks like the drama starts early on this Clayton Echard's season of The Bachelor, but that's pretty standard for a show that claims every season it "the most dramatic season ever." You can catch The Bachelor 2022 on Monday nights, with the premiere airing on Jan. 3, 2021.