'The Bachelor': Serena Pitt Reacts to Chris Harrison and Rachel Lindsay Interview — He 'Has a Lot of Work to Do'
Serena Pitt, known to fans of The Bachelor as Serena P., revealed her thoughts about the Chris Harrison and Rachel Lindsay interview on Extra. Following her appearance on the "Women Tell All" episode, Serena reacted to the interview that caused Harrison to step down as host of the franchise. Here's what she said about the entire situation that shook up Bachelor Nation.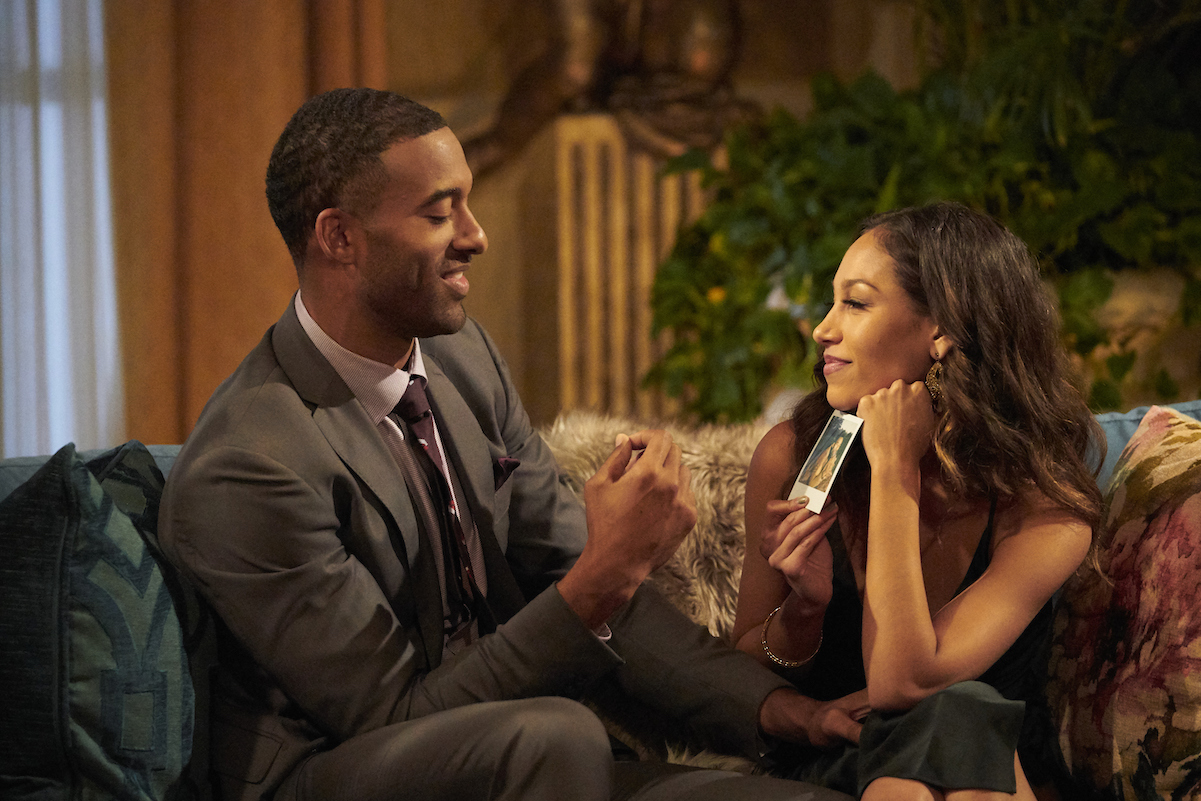 Chris Harrison and Rachel Lindsay's interview changed up the franchise
Harrison talked about Rachael Kirkconnell's racist social media pictures in an interview with Lindsay. He defended the contestant, who is still in the running for Matt James' heart on The Bachelor. Harrison's comments shocked many, and contestants from the franchise condemned his words and Rachael's posts.
The fan reaction made Harrison respond with an apology days later, and then he said he would be stepping down from his role for some time. Rachael also shared an apology of her own, in an Instagram post and IGTV video.
Following the scandals, ABC announced that sports broadcaster and anti-racist author Emmanuel Acho would replace Harrison for "After the Final Rose." It's to be determined who will host The Bachelorette next season, and if Harrison will return at all.
25 Women of Color from Matt James' season put out a statement
RELATED: 'The Bachelor': Who Is Emmanuel Acho, the Person Replacing Chris Harrison on 'After the Final Rose'?
After the Extra interview, 25 Women of Color from Matt's season banded together to call out Harrison's words and Rachael's actions.
"We are deeply disappointed and want to make it clear that we denounce any defense of racism," they wrote. "Any defense of racist behavior denies the lived and continued experiences of BIPOC individuals. These experiences are not to be exploited or tokenized."
They also responded to the part in the Extra interview in which Harrison asked for people to give the contestant "grace."
"Rachel Lindsay continues to advocate with 'grace' for individuals who identify as BIPOC within the franchise," the statement continued. "Just because she is speaking the loudest, doesn't mean she is alone. We stand with her, we hear her, and we advocate for change alongside her."
Serena Pitt responded to Chris Harrison's words on her own too
Serena spoke about the future of Bachelor Nation to Entertainment Tonight. She doesn't think Harrison fits into the show as host in the near future considering his recent remarks.
"With The Bachelorette season being so soon… I would struggle [with Chris as host], because the amount of work that needs to be done here," she said. "I would need to see the changes that have been happening in his life, and the actions that he has taken, and will be continuing to take moving forward, to feel comfortable welcoming him into The Bachelorette season."
"Watching the interview was extremely upsetting," she continued. "[Lindsay] conducted herself with class and professionalism, having to sit there and conduct that interview. It shed a lot of light on issues on the franchise and beyond the franchise. I think all I can do is hope for change and education."
Serena said that the person replacing Harrison as a host on "After the Final Rose," Acho, is "a really good choice."
"I know there are people out there that feel very connected and adamant about Chris Harrison," she expressed. "I think that Chris has a lot of work to do and he has to put in that work. That's not an overnight thing. That is a long-term process of education and moving from a state of ignorance."
She also said that diversity in the franchise has been moving forward through "baby steps every couple of years."
"There needs to be leaps taken on a regular basis moving forward," she concluded.