'The Bachelor': Should Chris Harrison Be Canceled From Bachelor Nation? Kendall Long Shares Who Might Be the Perfect Replacement
Kendall Long from Bachelor in Paradise thinks Mike Johnson should step into Chris Harrison's shoes now that he's taking a break from hosting the series after 19 years.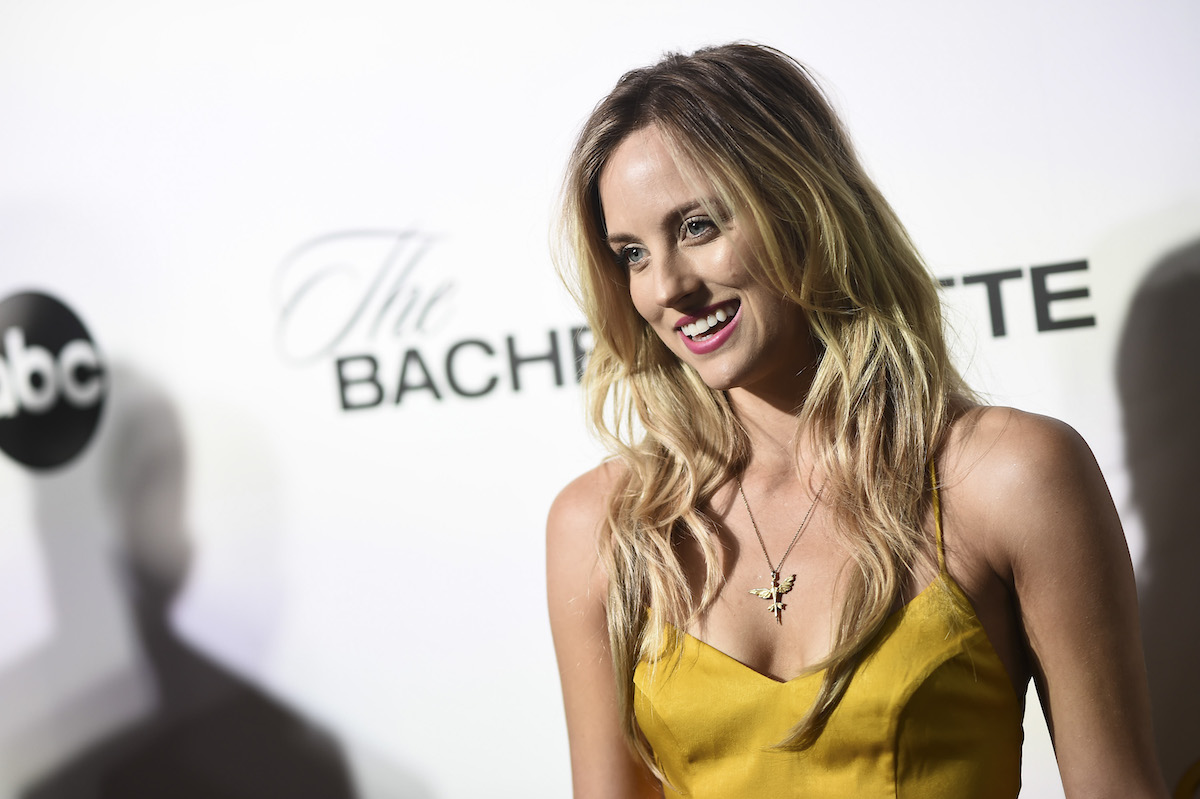 Harrison recently defended contestant Rachael Kirkconnell's racist actions and social media shares, which fueled considerable backlash throughout Bachelor Nation. Harrison decided to take a temporary hiatus from the series, but will that leave of absence become permanent? Long weighed in on the controversy, revealing what she knows about filming and why she thinks Johnson would be the perfect replacement.
Kendall Long reveals why Mike Johnson would be the perfect host
Why should Johnson take over as host? "So it's not an easy decision. I think it has to be… really carefully thought out," she revealed on the Behind the Velvet Rope with David Yontef podcast. "I almost think Mike Johnson will be really great. He's so well-spoken, he also is doing the podcast right now, his Bachelor Nation podcast."
"You know he, well, I mean, he's one of my friends, so I'm a big fan of him," she added. "I think he has it in him to be everything that The Bachelor needs in a host."
RELATED: 'The Bachelor': Who Crashes on the Skydiving Date With Matt James?
"I would say Rachel Lindsay, but I almost feel like she's distancing herself from The Bachelor franchise," she continued. "And that's a personal choice she's made, she's expressed it multiple times. So I do want to respect her wishes, not to be forced into a position. At the same time, if that's an opportunity that she wants to be a part of, I think she very much deserves it."
Should Chris Harrison be 'canceled' from Bachelor Nation?
Long also shared her thoughts on Harrison's future too. "I would like to hear from [him], you know, in his own words, like seeing his face with more of an explanation about this and with more of what he's learned from this and how we can do better moving forward," she said.
"And I don't agree with how Chris conducted himself. I think he could've conducted himself so much better," she reflected. "And I think a lot of what he said made me cringe and it doesn't seem like the Chris that I knew. Rachel held herself really well in a situation like that. I was glad to see that she handled herself so professionally, and it's hard when you're in a situation that is blatantly not okay."
RELATED: 'The View': Meghan McCain Thinks Chris Harrison Was 'Dismissive' of Rachel Lindsay
But Long said she's not into canceling anyone. "I'm not about the cancel culture," she said. I don't think that's healing. So, you know, yeah. Chris is like, for anyone who's been a part of the show, it is a family. It feels like a big family.
"That being said you can correct family," she continued. "Family can learn. So I don't think it's a matter of hating and canceling Chris. I think it's a matter of, this is someone that we care about within Bachelor Nation. Let's, you know, allow him to grow. And I would love to see that. I don't think it's my place to say whether or not he should continue to be part of the show or, you know, but I would still like to see growth in him, you know."