'The Bachelor': Some Fans Are Not Shocked by Colton Underwood's Alleged Text Messages to Cassie Randolph
Cassie Randolph was granted a temporary restraining order against her ex-boyfriend Colton Underwood on Sept. 14. The restraining order will expire on Oct. 6 with a hearing set to take place the same day. With the restraining order, Underwood is not allowed to come within 100 yards of Randolph and is also not allowed to contact her.
To be granted the temporary restraining order, Randolph submitted evidence in a court filing. Some of the details from the court filing have been shared with the public, including text messages allegedly sent from Underwood to Randolph. Based on Underwood's behavior in the Bachelor franchise, some fans are not surprised by his alleged behavior toward Randolph.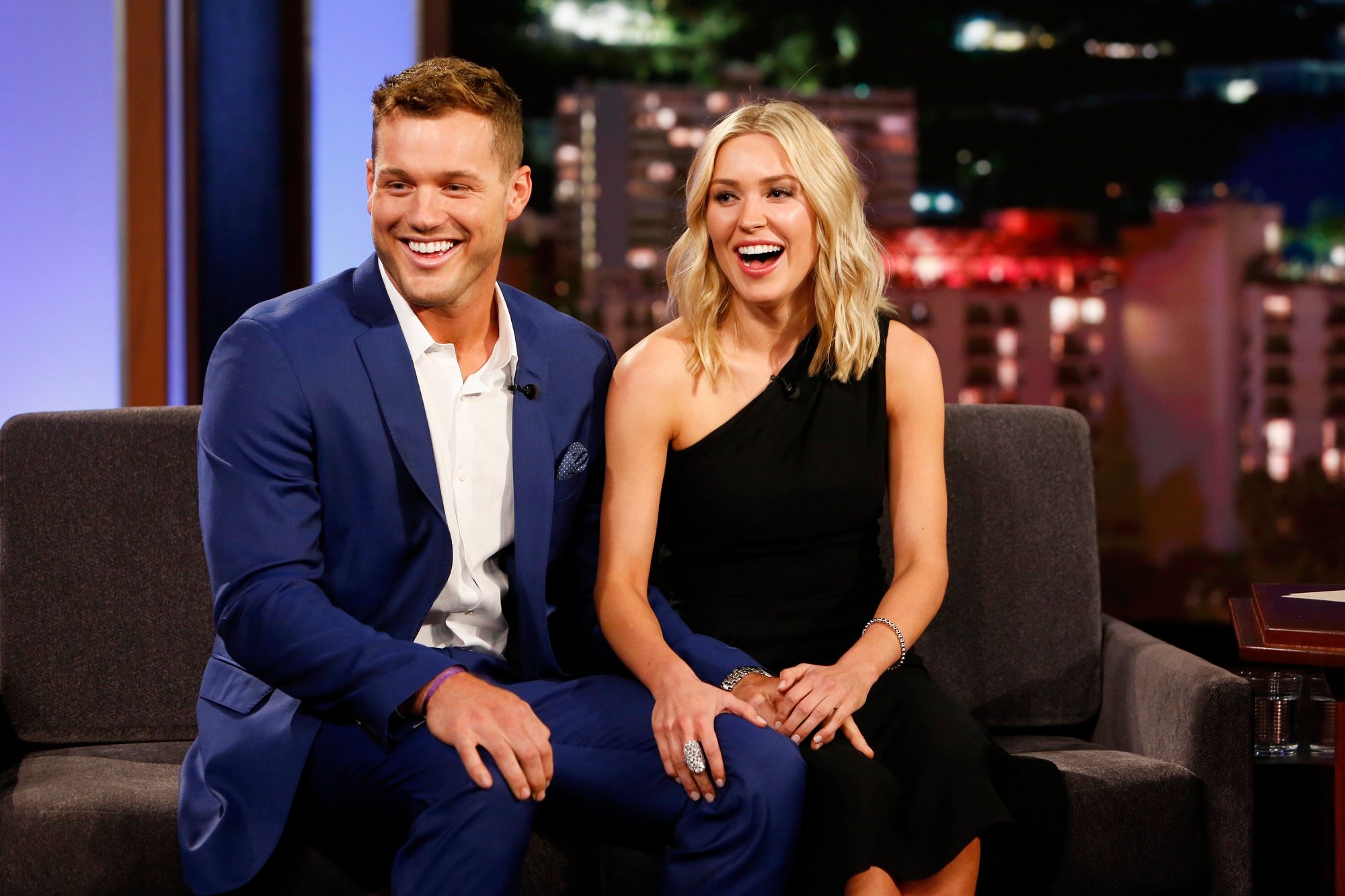 Cassie Randolph listed off 'dates of abuse' against Colton Underwood
E! News acquired the restraining order filing, and it revealed a list of "dates of abuse" and allegations of Underwood's behavior. According to the filing, Underwood allegedly stalked and harassed Randolph, and he placed a tracking device on her car.
"During one alleged incident on June 27, Cassie states she was visiting her family home in Huntington Beach, Calif., located approximately 30 miles from Los Angeles, where she and Colton both lived. In the early morning hours of that day, Cassie's brother allegedly 'saw Mr. Underwood in the alley outside Ms. Randolph's bedroom window at two in the morning,'" E! News reported.
RELATED: Cassie Randolph's Sister Speaks Out Following the Restraining Order Against Colton Underwood
The former Bachelor allegedly sent harassing texts
After Randolph and Underwood broke up, Underwood allegedly began sending Randolph harassing text messages.
One provided in the filing read:
 "…Because your [sic] a selfish person who isn't ready to be loved. I spent two years loving you the best I could and now I'm sitting here feeling like a fool… You've hurt me beyond words… I've always done nothing but be there for you and you still disrespect me all the time." 
Another read:
"I'm just sitting in bed trying to fall asleep wondering if the woman I'm madly in love with is having a good time with her ex. I have a million questions and all of them I don't know if I want the answers to. My heart hurts a lot right now and I miss my best friend, my lover and the one person I never expected to lose."
E! News also reported "that Colton 'used alias phone numbers to anonymously send harassing text messages at all hours of the day to Ms. Randolph and to her friends.' The filing continues, 'Mr. Underwood also sent harassing text messages to himself pretending to also be a victim of the anonymous stalker… He later admitted to being the one sending the messages.'"
Fans found Colton Underwood's behavior on 'The Bachelor' to be troubling
In light of Randolph's claims against Underwood, fans of The Bachelor have pointed out that the show romanticized Underwood's behavior toward Randolph. Other fans wrote on social media that they always found Underwood's behavior distressing.
"There are a lot of us who aren't shocked at all. I never found the way they got together cute or romantic, and it was very clear from the beginning she seemed trapped (even if she didn't realize it at the time)," one Reddit user wrote.
RELATED: 'The Bachelor': Court Documents Reveal Unsettling Text Messages Colton Underwood Sent Cassie Randolph as Judge Grants Restraining Order
"Does anyone remember when Colton hit the camera crew's camera equipment after Cassie left him on his season and a little before he jumped the fence? Back then, I said he might have an anger issue (what an understatement?) Didn't know it would get this bad, but hindsight is 20/20.
I hope Cassie is okay," wrote another Reddit user.
"I remember thinking 'wow, that was kind of creepy'. The way he flipped out and went after her instead of just taking 'no' for an answer. Everyone thought I was being cynical and it was sooooo romantic and I was like, uh no, that's weird. I'm not happy that I was right but I am kind of proud of my creep radar lol," wrote a Reddit user.