'The Bachelor' Source Claims Peter Weber and Kelley Flanagan Won't Admit They're Dating
The season of The Bachelor is over but Peter Weber might be back to looking for love. He recently has been spending a lot of time with Kelley Flanagan, but denied that they're dating. Find out what a source is now saying about their relationship.
Peter Weber and Kelley Flanagan are staying together after 'The Bachelor'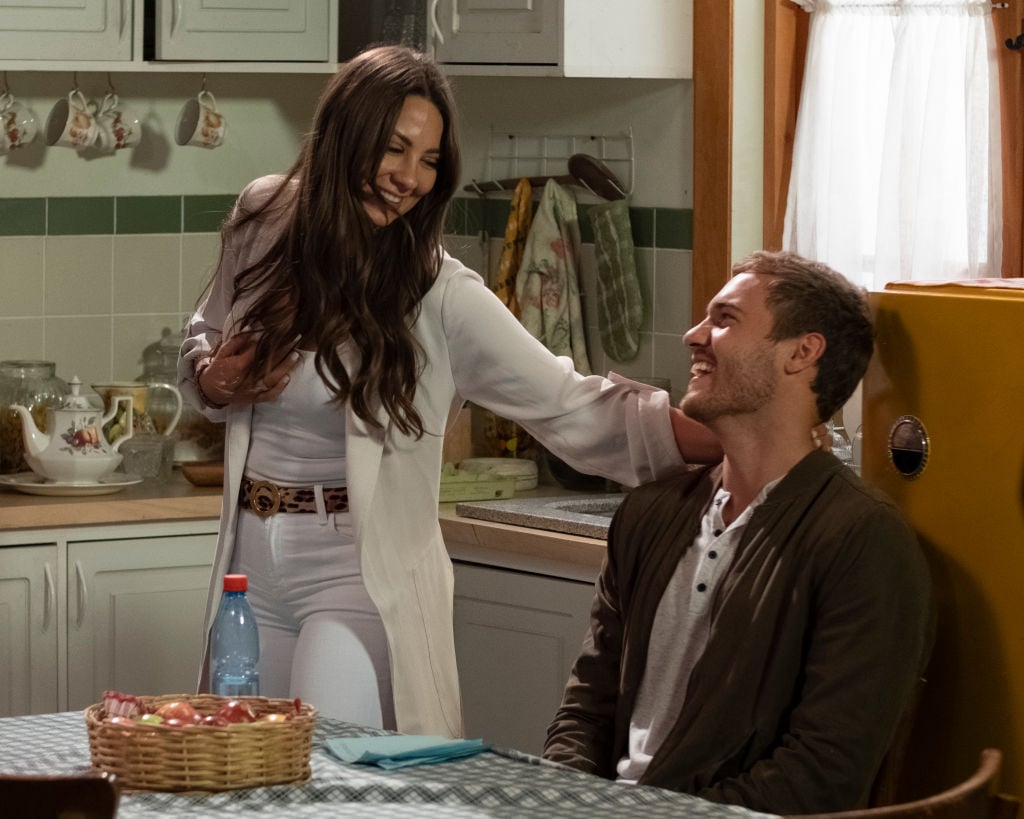 The pilot and lawyer were spotted together in Chicago on the Riverwalk on March 25. They were with Dustin Kendrick from Hannah Brown's season of The Bachelorette.
"It's just the three of us staying at Kelley's apartment. We've just been chilling, making TikTok videos, trying to stay out of trouble with people," Kendrick told Us Weekly. "I'm going to be here [quarantining with Peter and Kelley] until the very end. Hopefully, this will be over at the end of the month, so, we'll just see how it goes. Hopefully, we all stay together through this time."
Weber and Flanagan opened up about having a tough time filming The Bachelorette. Flanagan said on the Almost Famous podcast that she noticed a change in Weber during the process.
"I wasn't the best contestant for the show, and I think everyone knows that," she admitted. "But even with him, on the show, I'd see him getting manipulated and I just wanted to be like, 'Can you stop! Like, make your own decision. Like, stop!'"
Weber previously said they're just friends
Many fans assumed they picked up right where they left off and are dating. However, Weber told a different story on Nick Viall's podcast.
"Are we dating? No. Do I love spending time with her? Absolutely," Weber said on The Viall Files. "We're not dating. Could I see that in the future? Yeah, of course. I'd be extremely lucky and very happy if that happened."
The reality star said he shouldn't rush into another relationship. "I just had an engagement [with Hannah Ann] that didn't work out. I just was trying to pursue things with another woman [Madison Prewett] that didn't work out," he said. "That's why right now I'm just taking it really, really slow."
They are reportedly not telling people they're dating
Weber and Flanagan have continued to spend time together after the show. They have denied dating but a source claims that's not the truth.
"Peter and Kelley are fully dating, but they aren't admitting it to people," a source told Us Weekly. "She has been much more careful and has been staying in her house ever since her incident with Peter while walking on the Riverwalk in Chicago and doesn't want to be criticized all over the internet."
Dustin Kendrick previously commented on their connection with Us Weekly. "I think it's fair for them to come out and say what they want to say, but the only thing I can say is that they look really cute together and their interactions are really cute as well," he said. "I'm sure you'll be possibly hearing stuff in the future from them, but I'll let them say that."
For now, the former reality stars say they're just friends but left hope of something more in the future. Only time will tell if they will announce if their friendship became something more.