'The Bachelor': Why Fans Think Peter Weber Chose Producer, Julie LaPlaca
Peter Weber's season of The Bachelor certainly hasn't been short on drama. Season 24 of the show, which will allegedly be the first one free of spoilers, started off with a bang. Within the first few minutes of the season, we find Weber right before the final rose ceremony. He has just learned some shocking …
Peter Weber's season of The Bachelor certainly hasn't been short on drama. Season 24 of the show, which will allegedly be the first one free of spoilers, started off with a bang. Within the first few minutes of the season, we find Weber right before the final rose ceremony. He has just learned some shocking and devastating news and seems to be at a loss for what to do. Normally fans would chalk up the antics to overproduction, but Weber and Chris Harrison have both assured fans that the surprise ending is the likes of which the franchise has never seen.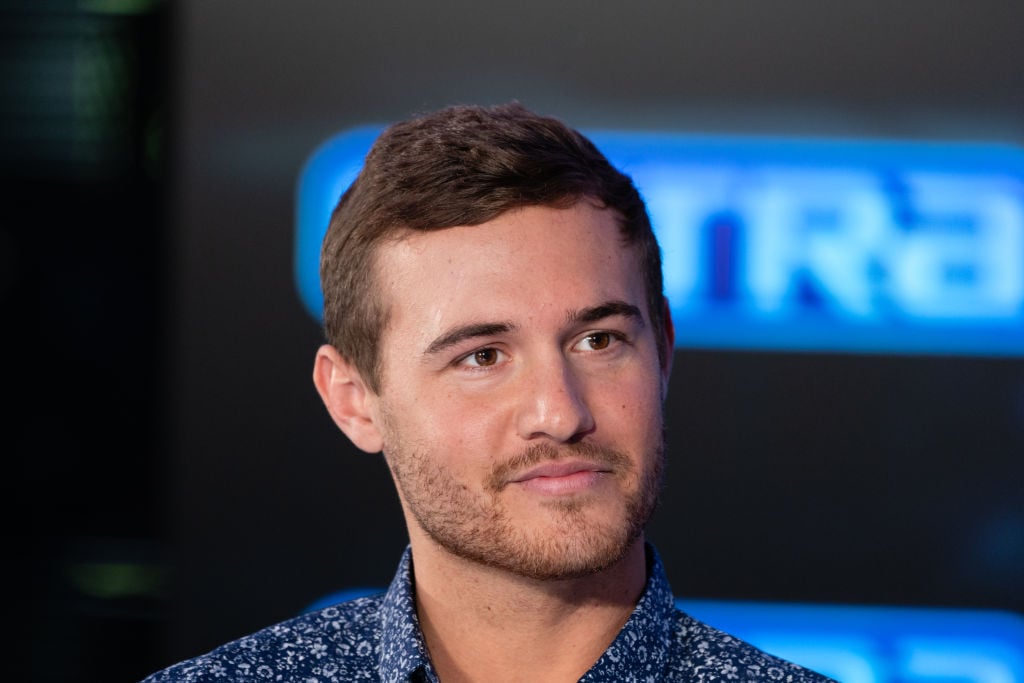 Because of the crazy ending, Weber claimed that even Reality Steve wouldn't be able to provide spoilers this season. But, that claim hasn't stopped fans from trying to guess the ending. Conspiracy theories have included Weber's ex, Hannah Brown, returning in the final hour to profess her love, a surprise pregnancy, and that Weber ends up single. However, in a recent interview with Access Hollywood, the bachelor debunked all three of those theories. He also revealed that despite all the crazy theories that have been going around, the actual ending had not been guessed.
The Bachelor 2020 fans believe Peter Weber ends up with producer, Julie LaPlaca
But, there is one theory that was not addressed in the interview that has been gaining a significant amount of traction. That theory is that Weber ended up with one of The Bachelor producers, Julie LaPlaca. But just why do fans think this is the case? Whispers of this theory started after fans did some digging on LaPlaca's Instagram page. She posted a picture of herself and Weber back in December, but as a producer that seems to be par for the course. She also has photos of her account of Brown and other Bachelor alums on her page.
But, when LaPlaca posted a picture of herself on New Year's Eve, fans really took note. She spent the evening in Times Square and documented the experience with a photo. "New York, my first love, thank you for last night ❤️," she captioned the picture. While the picture is just meant to be her, fans couldn't help but notice the man in the background. While he is (perhaps deliberately) facing away from the camera, the man is undeniably Weber. Weber's ex, Brown, seems to have given her stamp of approval as well. "This is really cute, Jules. I approve ❤️ ," the former bachelorette wrote.
La Placa has been spending time with Weber's family
LaPlaca has also been spending a lot of time with Weber's family. She has been tagged in a picture with Weber as well as his family at Carmine's restaurant celebrating the New Year. Weber's mother, Barbara, and brother, Jack, even follow the producer on Instagram. Furthermore, La Placa has been seen repeatedly sporting Seahawks gear numerous times, which is a team that Weber wholeheartedly supports.
Is this the real reason there are no spoilers for The Bachelor season 24
Aside from the photographic evidence, there is also another huge clue that supports this theory. The fact that both Weber and Harrison were confident that there would be no spoilers this season is pretty telling. If LaPlaca truly does snag Weber's heart, it would make sense that they'd be experts at keeping their relationship under wraps. Both are contractually obligated not to reveal anything to the public. Only time will tell if there's any truth to this theory, but it would certainly make for a nice change.