'The Bachelor' star Elizabeth Corrigan Says Sitting Next to Clayton Echard on the First Group Date was What 'Triggered' Shanae Ankney
'The Bachelor' star Elizabeth Corrigan breaks down what caused Shanae Ankney to single her out on this season with Clay Echard.
Elizabeth Corrigan, one of the ladies vying for Clayton Echard's heart on this season of The Bachelor, has found herself in the spotlight lately, thanks to fellow contestant Shanae Ankney. Shanae and Elizabeth butted heads early this season, and now Elizabeth is breaking down her side of the situation.
[Warning: This article contains spoilers for Clayton Echard's season of The Bachelor.]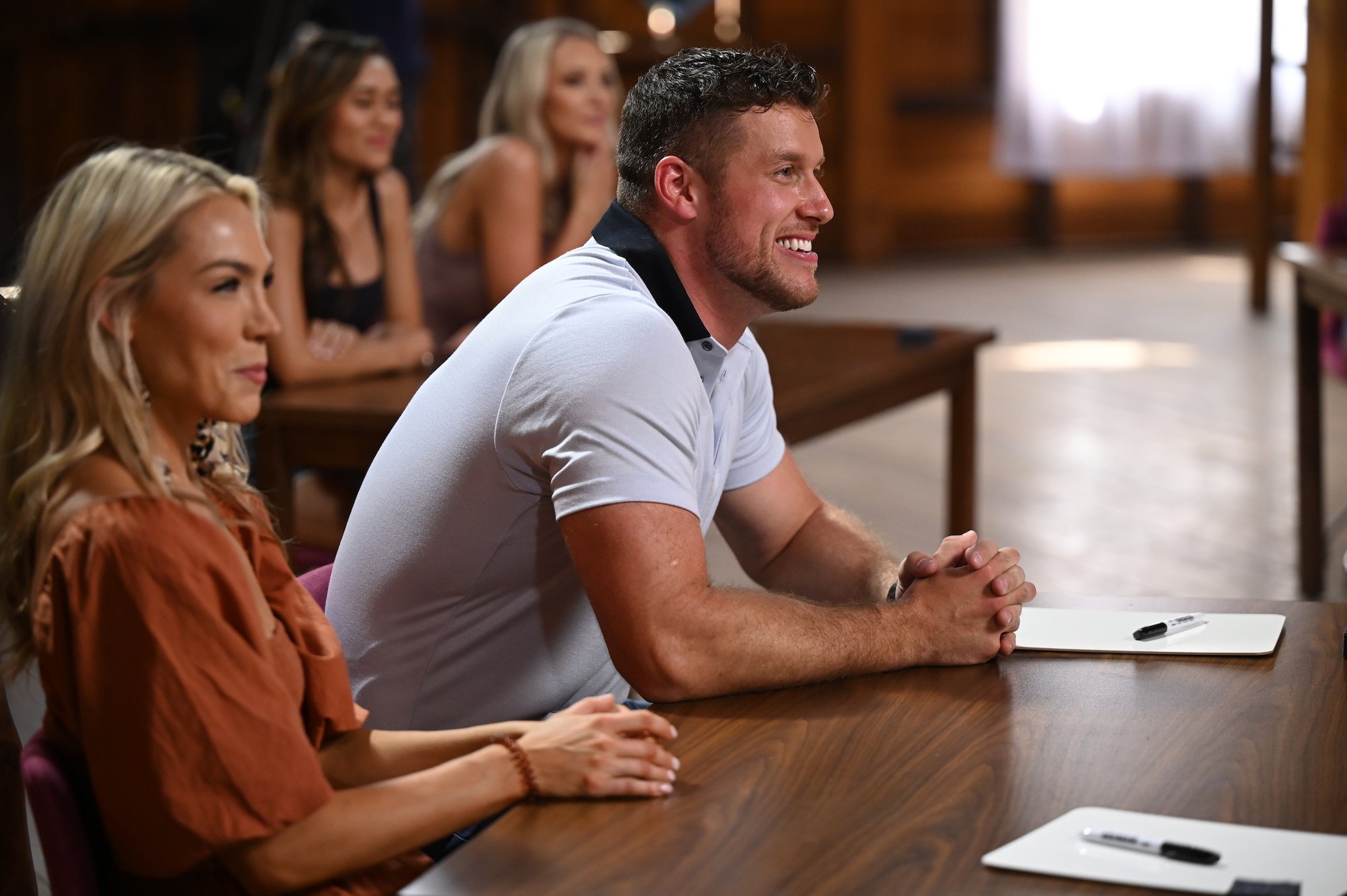 Elizabeth Corrigan and Shanae Ankney's drama dominated the majority of 'The Bachelor' Season 26 Episodes 3 and 4
As with most seasons of The Bachelor, the drama between the women often intrigues fans and causes more people to tune into the show. This season with Clayton Echard has been filled with drama since he attempted to give his first rose to Salley Carson, and she rejected it.
Cassidy Timbrooks, another contestant, quickly filled the role of villain. She angered the other women before Clayton ultimately decided to eliminate her after he found out about her texts with a man back home. Now, the role of villain belongs to Shanae. When Shanae first accused Elizabeth of ignoring her, Elizabeth tried to explain her ADHD diagnosis may have caused her not to hear Shanae speaking to her. However, Shanae continued to antagonize Elizabeth and even made fun of her diagnosis to the producers.
The Ohio native told the cameras mockingly, "I'm not sure anyone has heard, but she [Elizabeth] has ADHD, and it's really bad. I don't want to ever upset her again because I feel really terrible. She has ADHD." She then proceeded to laugh at her comments.
Because Clayton wasn't privy to the private conversations between Shanae and Elizabeth, he sided with Shanae and eliminated Elizabeth from the competition. During the week of Feb. 1, Clayton issued a written apology to Elizabeth via social media, acknowledging his mistake.
'The Bachelor' star Elizabeth Corrigan appeared as a guest on the 'Click Bait' podcast
During Elizabeth's appearance on Click Bait, host Joe Amabile asked her if something occurred off-camera that caused the rift between her and Shanae. Elizabeth explained that Shanae possibly felt upset that she and Shanae weren't closer friends on the show. Other than that, The Bachelor star was just as confused as fans are regarding Shanae's anger toward her.
When the hosts asked Elizabeth why she thought Shanae zeroed in on her, she replied, "It's hard to say. On that first group date, she kind of sat on one end, and we sat on the other. I asked her to come dance with us. She kept her distance. But when we went to do that first little game with Ziwe, I sat next to him. I think that was her first trigger.
Elizabeth used the situation with Shanae to help educate people on the neurodivergent community
The episode of Click Bait allowed The Bachelor star to speak out for the neurodivergent community.
"The messages I've been receiving from the neurodivergent community has just been unbelievable. I can't tell you how many times I've been brought to tears by DMs that said 'My little kid has ADHD and autism and he watched you describe what you had and said 'Mom, that's me,' and that's the first time he's ever felt like he's ever understood where he's coming from.' I think what she did is a disservice to the neurodivergent community. I hope this has given her an opportunity to reflect the things that have been talked about and educate herself."
Tune in on Monday nights on ABC to catch all-new episodes of The Bachelor with Clayton Echard.