'The Bachelor': Stars Pieper James and Brendan Morais Are Reportedly Dating and 'Just Having Fun'
'The Bachelor' and 'Bachelorette' stars Pieper James and Brendan Morais have reportedly been dating one another. Here's everything we know about the relationship.
More Bachelor Nation stars are finding love off-camera. The Bachelor and The Bachelorette alums Pieper James and Brendan Morais are reportedly dating and they didn't even need Bachelor in Paradise to do it. Find out more about their journey to this new romance.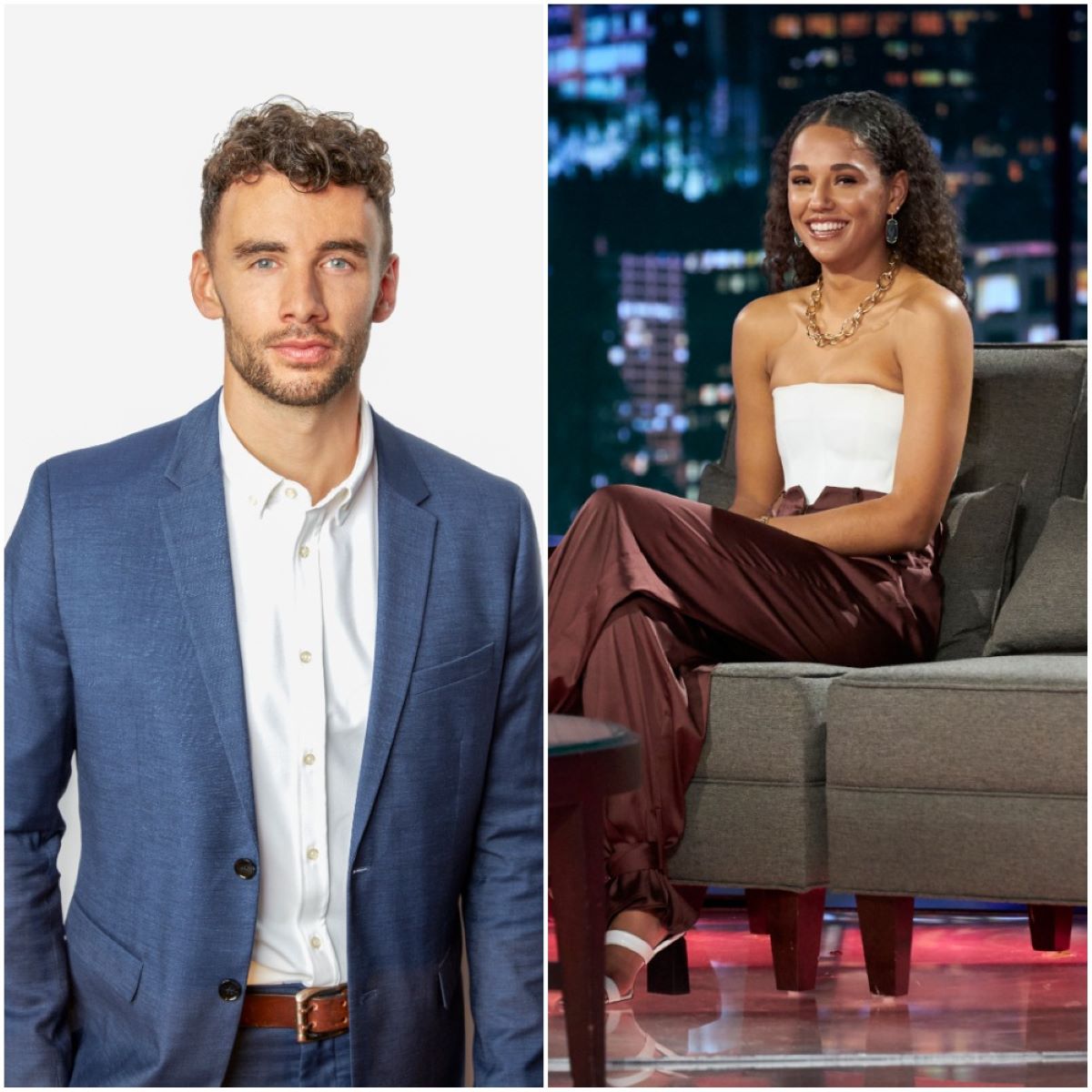 Brendan and Pieper's relationship
In the past, members of Bachelor Nation would wait until Bachelor in Paradise to meet people from other seasons. But as the years have gone on, more people are meeting up through social media before BIP. James was on the most recent season of The Bachelor and competed for Matt James' heart. Morais competed for Tayshia Adams on The Bachelorette. Now, the two are focused on each other.
"Pieper and Brendan have been dating for a few weeks now," a source told Us Weekly. "Either he'll fly to New York and hang with her, or she'll fly to Boston to hang with him. She was most recently in Boston over Memorial Day weekend and they were even spotted out in public together."
The two have reportedly been trying to keep their relationship private while they try out long-distance.
 "They're keeping their relationship under wraps since they're trying to make it work long-distance and it's still new," the source continued. "They both are super into each other and are getting to know each other and are just having fun going on dates."
Pieper on 'The Bachelor'
James was sent home before the hometown dates on her season. After the show, she wasn't having the easiest time dating.
"I have never been one for the apps," she said on the Click Bait with Bachelor Nation podcast. "My flirting skills are at a zero."
Even still, she wasn't sure if she wanted to go on Bachelor in Paradise.
"Right now, no one's asked me," she said. "I think that a lot would have to change in order to convince me to step foot on the beach because right now I'm like, 'If I want to hang out with my friends, I'll just go on vacation."
Luckily, now it doesn't seem like the star needs to go on the show.
Brendan on 'The Bachelorette'
Morais had a much different journey on The Bachelorette. In fact, he sent himself home after realizing he wasn't ready to get married.
"I think the biggest takeaway for me was…I know I want a family, I know I want a wife and children, but knowing and being completely ready was something that I discovered—there was a little gap there," he said on an episode of the Bachelor Happy Hour podcast. "There was a little gap that I need to close at some point and I need to figure that out for myself."
"I was protecting myself in a sense, you know, I was protecting myself from getting hurt and as corny as that is, as stupid as that sounds, I have been married before and I feel like it would be a disservice to Tayshia in a way if I went into an engagement and I got down on one knee and I wasn't completely, 100 percent all in and ready," he continued.