The Story of How Wells Adams Became the 'BIP' Bartender Even Though He Couldn't Make Many Drinks
'Bachelor in Paradise' bartender Wells Adams appears on Tayshia Adams season of 'The Bachelorette' tonight. Find out how he became the bartender.
The Bachelor alum Wells Adams guest stars on one of Tayshia Adams' dates tonight. Fans remember Adams from Bachelor in Paradise Seasons 3 through 6. He first went on The Bachelor spinoff as a contestant and then stayed on as a bartender for the remainder of the seasons. However, he was never a real bartender before becoming one on TV. Here's the story behind how he got the gig.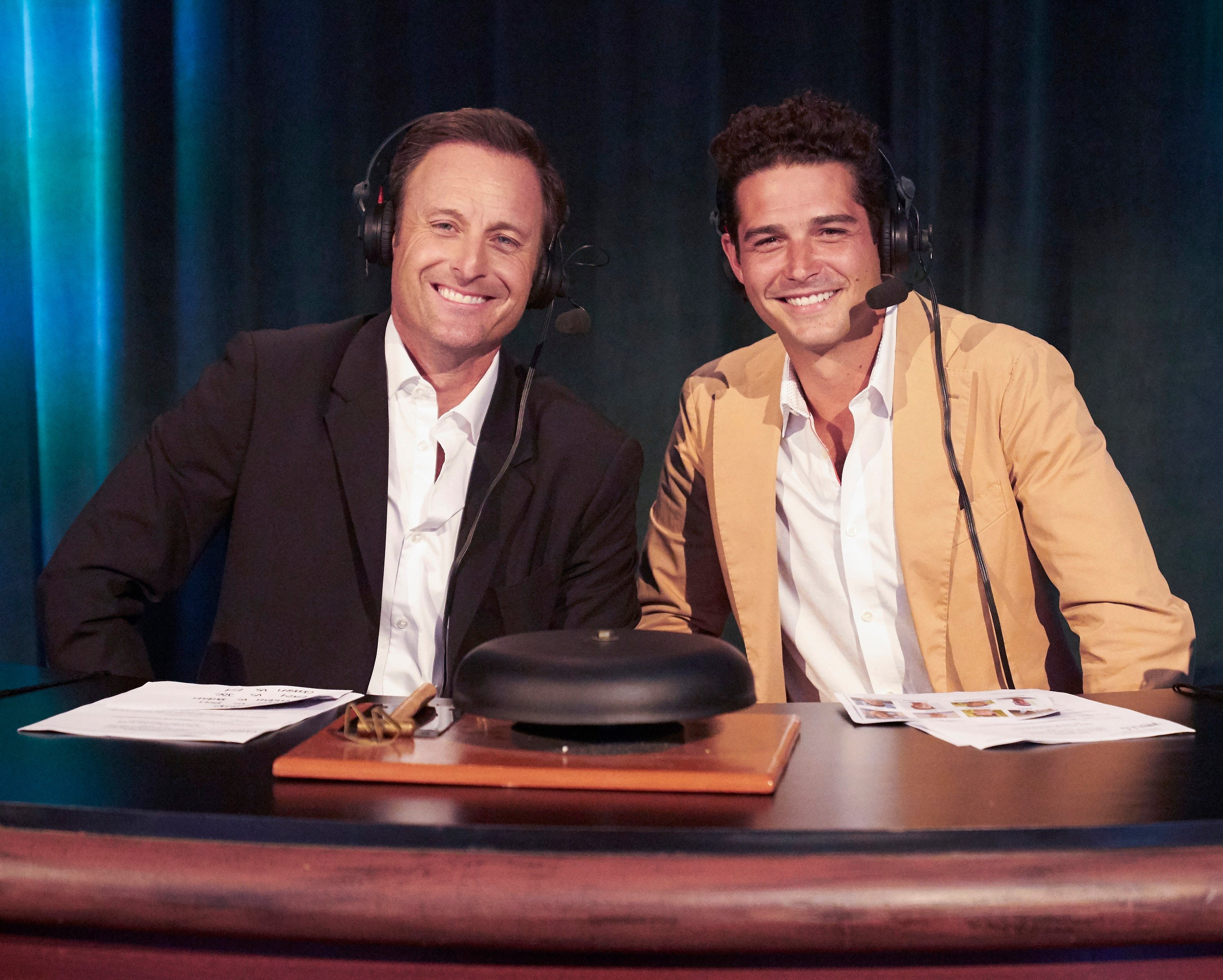 Wells Adams was a contestant on 'The Bachelorette' Season 12 with JoJo Fletcher
Bachelor Nation met Wells Adams in 2016. He made it to week 6 of courting JoJo Fletcher. However, she eventually chose Jordan Rodgers. Throughout the season, Adams had a ritual with the other men. 
"So, I used to have a rule: If you got a rose before an actual rose ceremony, you had to drink an Old Fashioned with me," Adams told TV Insider. "So then they became very popular drinks on our season, and I kind of just became known as the bartender."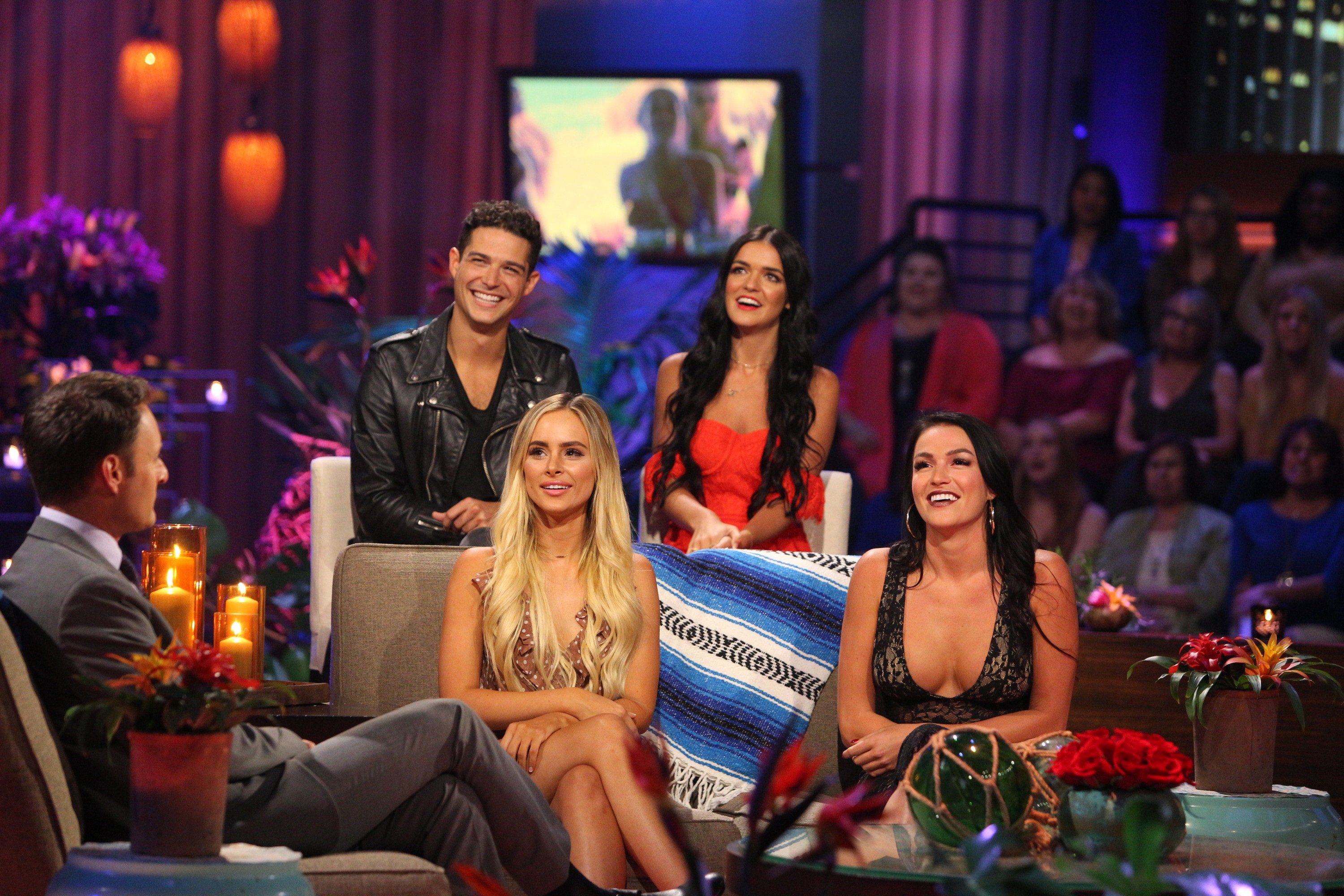 After the show, the radio DJ was invited to be a contestant on Bachelor in Paradise Season 3. Again, he was eliminated in week 6, when things didn't work out between him and Ashley Iaconetti.
Adams became the bartender on 'Bachelor in Paradise' because he asked
On March 22, 2020, host Chris Harrison and his girlfriend, Lauren Zima from Entertainment Tonight, held an exclusive interview with Adams. During the group date on Instagram live, they talked about how the DJ got the bartending job.
"When [Paradise's original bartender] Jorge left…" Adams said. "Well, if you never ask, the answer's always no. So I asked them, and it worked out!"
However, Harrison admits that their new bartender wasn't very good at making drinks. 
"This is how much I love Wells," Harrison told Zima and Adams' fiance, Sarah Hyland, during the Instagram live. "The first time he came in, he didn't know a lot about making drinks. He bought a book. Now, he has legitimately over the last three years become a damn good bartender."
After the first season of 'BIP,' Adams went to bartending school
Modern Family star Hyland told Zima and Harrison that Wells paid $700 for bartending school after that first season. He was determined to get better at his job, and he took it very seriously. However, the class wasn't what Adams was hoping for.
"I wanted to be Tom Cruise in Cocktail," Adams explained. "I went to a school in Studio City. After I paid $700, the first thing the guy says is, 'Just so you know; this isn't bartending school where you learn how to throw stuff up in the air. This is just how to make a couple of drinks.' I was like 'Oh man, that's what I needed!'"
However, between the books, classes, and lots of practices, Adams has become an excellent bartender on BIP. Although, viewers all live for his hysterical commentary and don't care whether or not he can make drinks. Fans hope to see him again when the show returns.