'The Bachelor': Susie Evans Got Gabby Windey's 'Honest Opinion' Before Meeting Clayton Echard
The Bachelor fans didn't know what to expect for the end of season 26. So it was a shock that Clayton Echard found love with Susie Evans. She revealed that she did talk to Gabby Windey before taking the next step with the reality star.
Susie Evans reached out to Clayton Echard after 'The Bachelor'
RELATED: Clayton Echard Has 'Growing up to Do' According to Girlfriend Susie Evans and 'Bachelor' Alum Nick Viall
Clayton's season of The Bachelor went off the rails during Fantasy Suites. That's because Susie was his last date that week. He told her he loved her, but she revealed she couldn't move forward if he said the same thing to the other women or had sex with them.
Clayton revealed he did take those steps with the other ladies, but he loved her the most. He eventually got upset and was ready to send her home. The sales representative then told Gabby and Rachel Recchia what had happened.
The season ended with him sending them both home. He then tried one last time to convince Susie to take him back at the rose ceremony. She said no, but After the Final Rose revealed she messaged him after filming, and now they're dating.
Susie Evans got Gabby Windey's 'honest opinion' after the season
RELATED: Clayton Echard Has 'Growing up to Do' According to Girlfriend Susie Evans and 'Bachelor' Alum Nick Viall
Fans loved how the female contestants supported each other at the end of the season. That continued after filming with Susie talking to Gabby before meeting with Clayton.
"I reached out to her and I was like, 'Hey, like I'm considering meeting up with Clayton, but I don't want to make a bad decision and I want your honest opinion,'" she told People TV. "I was like, 'Do you think that he can redeem this?' And we had just a really honest conversation."
She revealed how Gabby felt about the situation. "Gabby fully supported me coming out to meet with Clayton again," Susie claimed. "She even said, 'I don't think Clayton's a bad guy. I don't think he had malicious intent at all.'" She went on to describe Gabby as a "friend" through this situation.
Susie's reaction to Gabby's closure with Clayton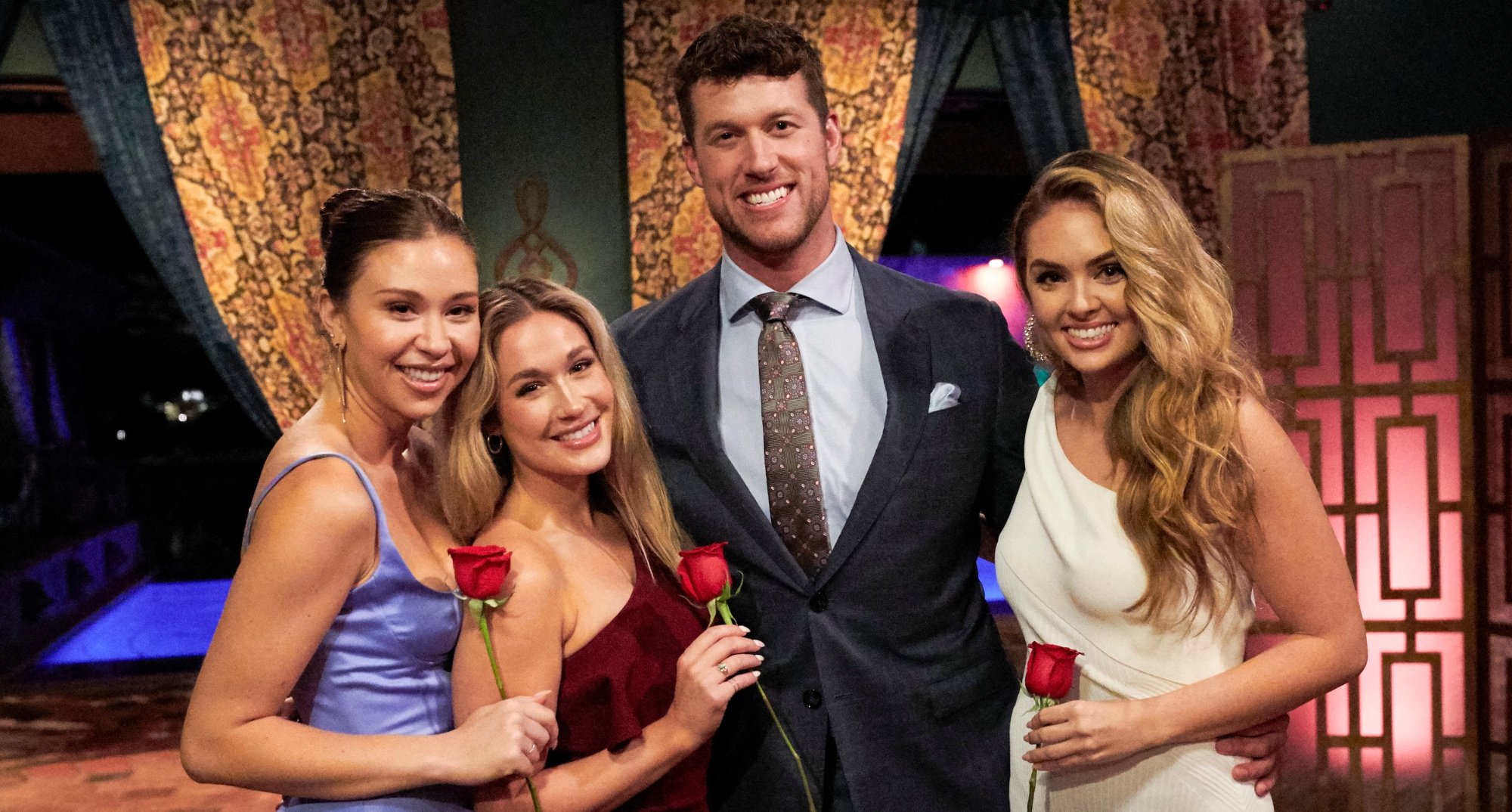 RELATED: 'The Bachelor': How Susie's Empowering Moment Went Down in the Dumps For Fans
Gabby and Rachel faced Clayton again on After the Final Rose. They were able to ask him questions and talk about how he affected them. Susie gave her reaction to the segment to Entertainment Tonight.
"It was really tough," she said. "We obviously knew those conversations were coming. I had those conversations with Clayton and I was privy to having hours and hours to ask the questions that I needed, whether it was for closure or to continue the relationship. These women had eight minutes or whatever it was to get their peace and have their closure."
She later added, "It was just heartbreaking to see the devastation from these women. We both care deeply about them, so it was just tough."