'The Bachelor': Susie Evans Responds to Backlash for Reuniting With Clayton Echard
The Bachelor with Clayton Echard recently wrapped up, and the finale shocked more than a few fans. Susie Evans left Clayton in Iceland as what the world thought was a single man. However, she surprised everyone by showing up at the finale. She and Clayton admitted they reunited after filming ended and are now together as a happy couple. Fans of the show expressed their disappointment with Susie's decision to take Clayton back, but the Virginia native decided to stand her ground.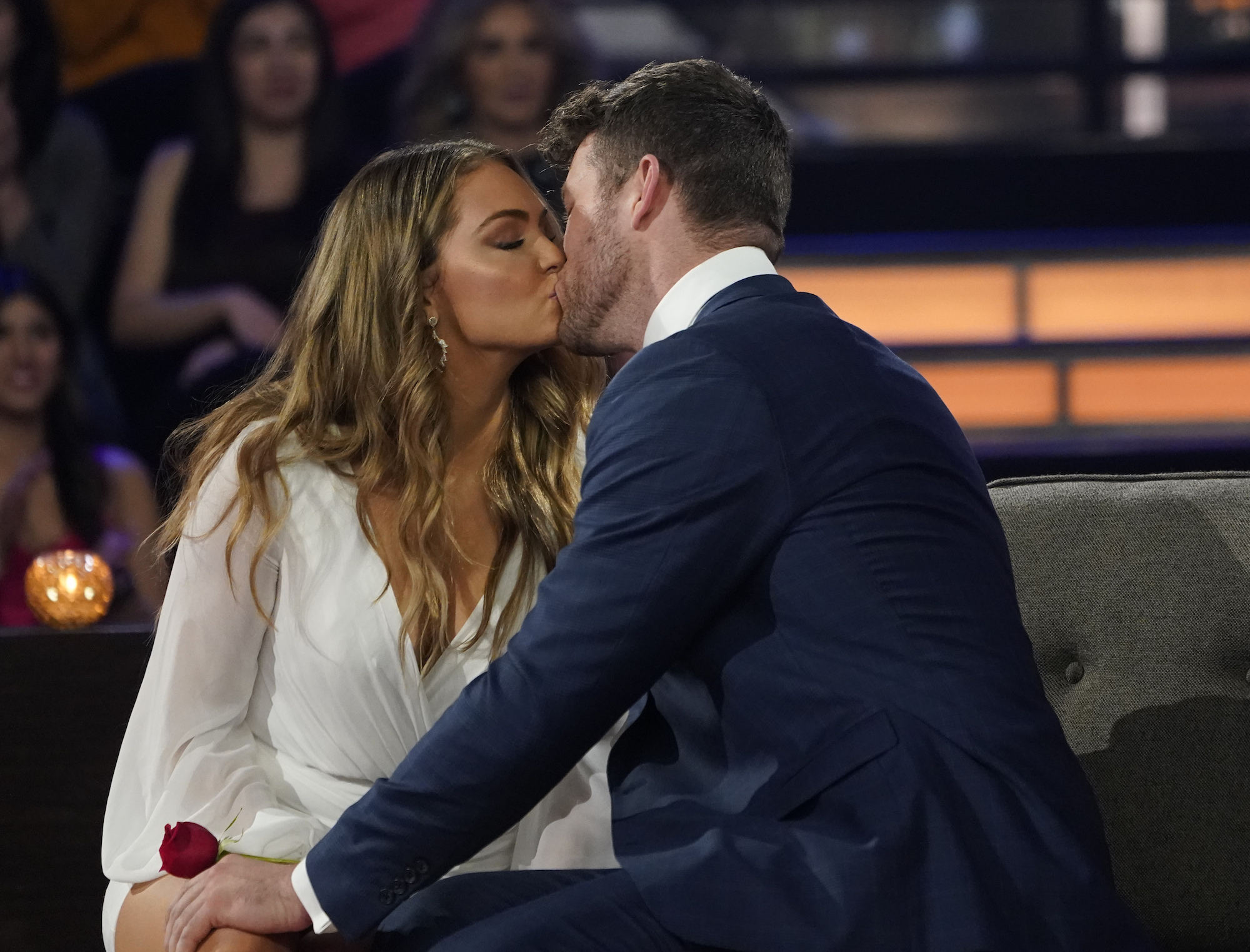 Several people took to the internet to voice their feelings couple's reunion
If there's one thing the internet is filled with, it's opinions. That's especially true when public figures do something their fans don't agree with. After Susie and Clayton announced they were back together during The Bachelor finale, fans flooded platforms like Reddit and Twitter to express their disappointment.
One Redditor commented, "Susie is great and very mature and stable and will be fine, whatever happens. But I feel uncomfy with how much she has to now defend the idiocy of Clayton and how much growing he has to do while with her, that's a huge emotional burden. I wish women didn't have to feel like they have to deal with that. I would rather wait to date someone until they've got their shit together."
A fan on Twitter wrote, "Susie really watched this season, saw how he treated Gabby and Rachel, and still has the gall to call this man her boyfriend on national television?" 
However, Susie isn't letting the negativity get to her.
'The Bachelor' winner Susie Evans defended her relationship
The former Miss Virginia USA recently sat down for an interview with Variety. When asked what she was doing to handle the negativity, Susie replied, "If somebody is coming onto my page, that is a representation of both me and Clayton. I'm happy to just block you if you're going to come on and say horrible things and degrade somebody that I love very much." 
The 28-year-old wedding photographer continued, "I have no issue removing you from having any capacity to say anything to me. I have subjected myself to criticism and I do accept that. But when people have horrible things to say, I have no tolerance for that and nobody should. I would encourage anyone that's on the internet to think before you post or before you send a DM. For anyone out there who is dealing with bullying online, I would encourage anyone to do the same thing. Do what you've got to do to protect your mental health."
Susie Evans reassures fans that she and Clayton Echard 'have a lot of fun together'
While plenty of people might be disappointed in how things ended during Clayton's season of The Bachelor, Susie promises everyone that she and Clayton have fun together. She explained the couple's plan for their relationship in the future. Susie told Nick Viall they planned to do "pulse checks" on their relationship.
During an appearance on The Viall Files, Susie said, "I am fortunate that I was able to snag a 9-month lease in Virginia Beach. It'll end in September. We've said 'Lets' get through this show. This is tough right now.' Not even in our relationships but as individuals. I have seen Clayton struggle as a person. Let's get through this together, and let's do a 3-month post-show check in on each other.' Then when my lease is up in September, let's do another pulse check on this."
Right now, the couple isn't engaged. Susie and Clayton are currently focusing on Clayton's move to Susie's home in Virginia. Stay tuned to Showbiz Cheat Sheet for updates on The Bachelor pair's relationship.