'The Bachelor': Tammy Ly Explains Why She Tries Not to Get Emotional–'I Drown Myself in Work to Avoid [Emotions]'
'The Bachelor': Tammy Ly opens up about why she is the way she is. The reality star also admits she needs to work on being more vulnerable.
After Peter Weber's "Women Tell All" earlier this week, it became clear former Bachelor contestant Tammy Ly is uncomfortable with "vulnerable" behavior.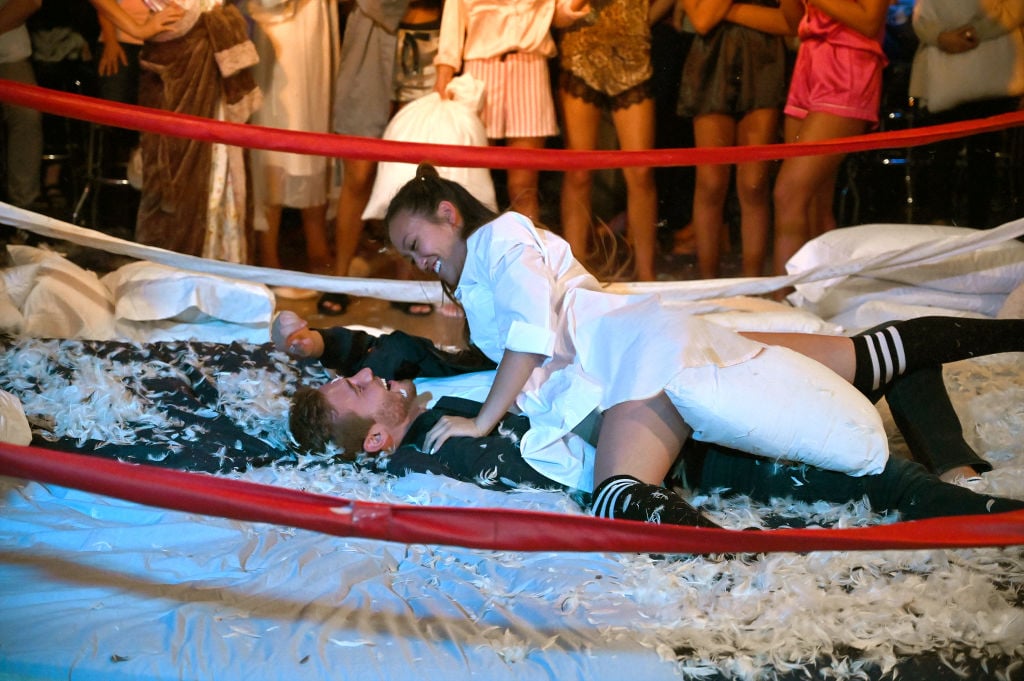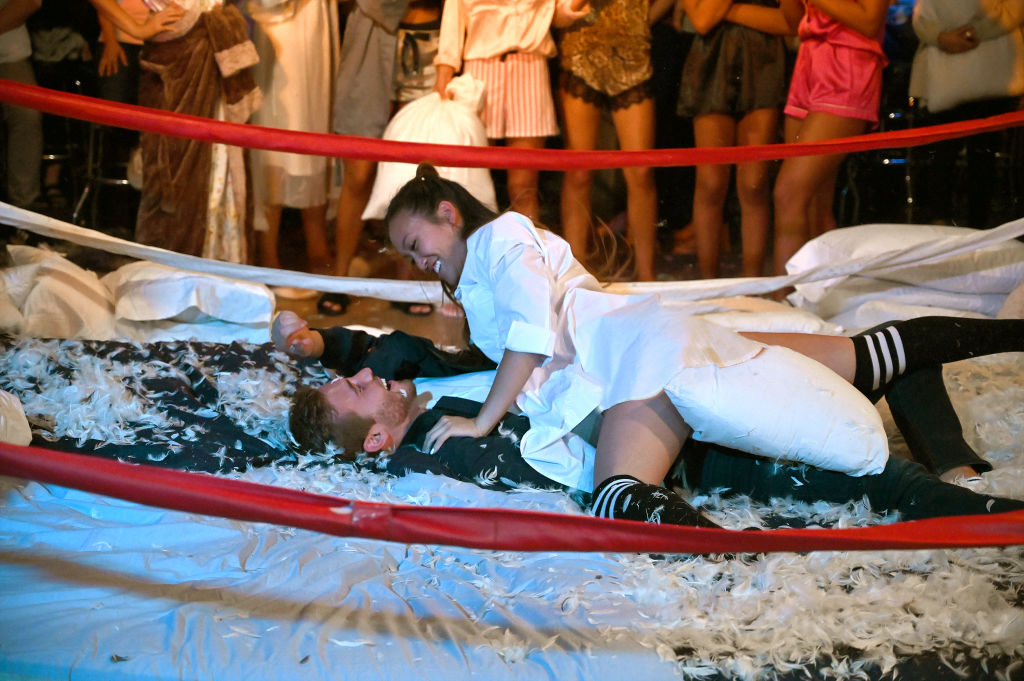 Tammy Ly on 'The Bachelor: Women Tell All'
First, she rehashed her decision to tell Weber she felt contestant Kelsey Weier had "alcoholic tendencies" and "cried excessively."
"It's not ok for you to do that. I saw it as a red flag so I brought it to Peter. It is my business. I'm sorry but we are all swapping saliva with the same guy. It is my business," she told Kelsey.
"Tammy, by you claiming I'm emotionally unstable, a mental breakdown, alcoholic tendencies, it is a strong accusation to make against somebody. By you putting that out there now I am labeled as something that I'm not and it is also very rude to the people who do go through those diseases that may watch this show, that feel belittled and feel ashamed for the disease that they have. And I'm not OK with that," Kelsey responded.
Later in the evening, Tammy's feud with contestant Mykenna Dorn was addressed. Tammy stuck to her guns in her opinion of the fashion blogger.
"All you do is just dance like a buffoon in front of the camera. Every time a camera was around you'd always spread your legs!" Tammy told her.
The end of "Women Tell All" featured a segment on online harassment. It's common for Bachelor contestants to receive cruel messages after their time on the show, and it's even more common for women who aren't white.
Tammy opens up in an Instagram post
After the episode aired, Tammy took to Instagram to provide some insight into why she is the way she is.
"Growing up I fought so hard to never be a victim in my life and to always try to focus on the next positive thing which was incredibly hard to do. I want to be strong. I want to be outspoken," she wrote in her lengthy post.
The reality star says The Bachelor and her fellow contestants have taught her she needs to work on "being okay with [her] own emotions."
She explained why, previously, she'd "drown [herself] in work to avoid [feeling]."
"My mom left me after my parents divorce and my dad told me he wasn't my real dad on my 18th birthday," she wrote.
Tammy continued: "At 19, I dealt with the hardest heartbreaks I've ever had to deal with: leaving my baby sisters behind, witnessing a death because of alcoholism, lying to attorneys to keep my alcoholic boyfriend out of trouble, my old roommate was a drug addict, my baby sister being hospitalized for an attempt at suicide. All things that hurt so badly and things I blamed myself for for so long."
Tammy told her following she didn't post this to encourage people "to feel sorry for [her]."
"I'm telling you these things because I feel like you need to get a better understanding of my past and why I am the person I am today, and still learning to be," she wrote.
Everybody has a story. Tammy's learning and that's all anyone can ask of her.
Read more: 'Women Tell All': Bachelor Nation Doesn't Believe Victoria F.