'The Bachelor': Who is Taylor Nolan and Why Is She Apologizing?
The former Bachelor contestant Taylor Nolan made headlines over the weekend because of past controversial tweets. She apologized for her past racism, but Bachelor Nation isn't happy with her apology.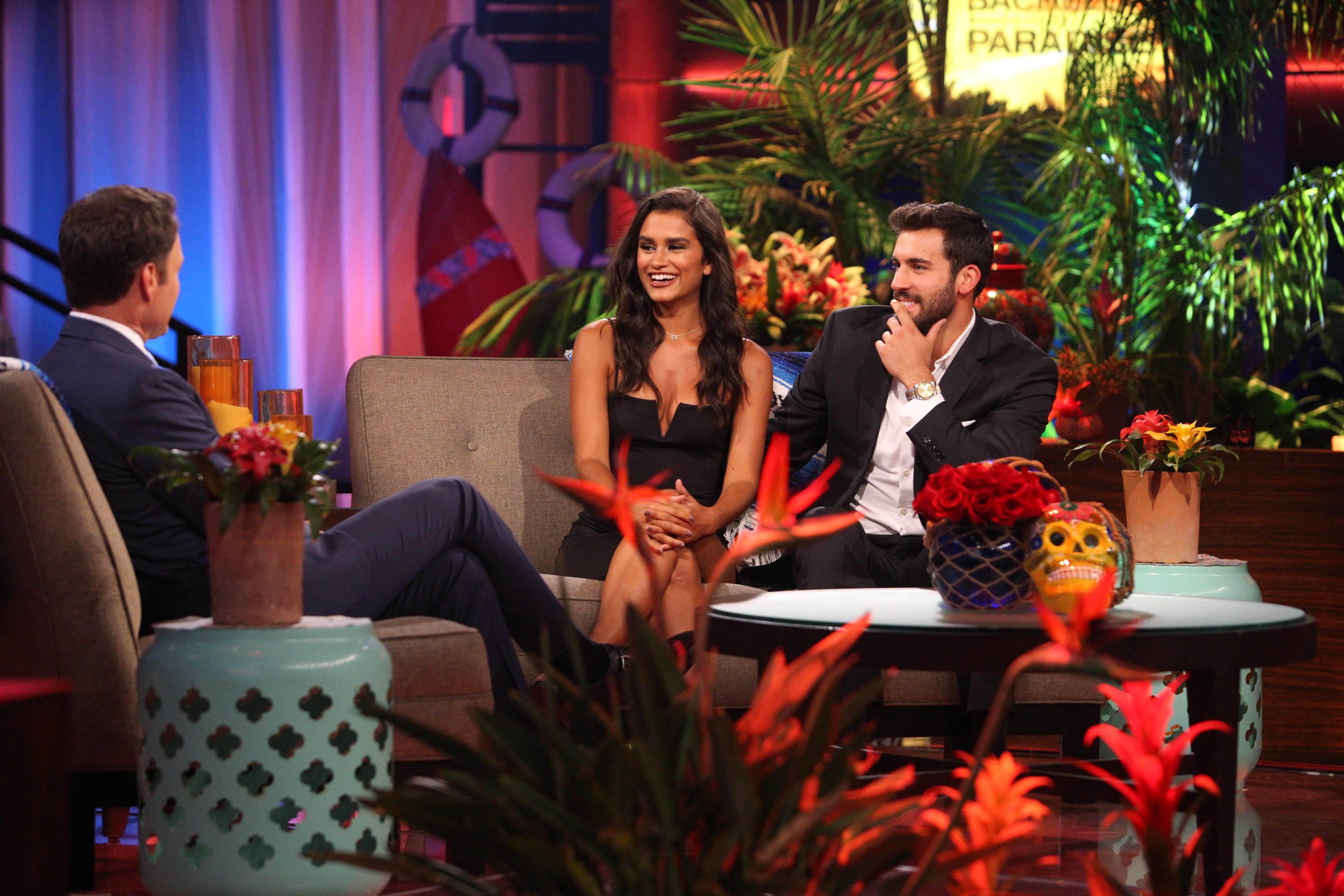 What season of 'The Bachelor' was Taylor Nolan on?
Taylor was a contestant on The Bachelor Season 21 with lead Nick Viall. In week 4, she accused Corrine Olympios of rude behavior. In the next episode, Viall took the two women for a two-on-one date into the Bayou. He gave the rose to Corrine and sent Taylor home that week. 
The mental health counselor was chosen to appear on Bachelor in Paradise Season 4. While in Mexico, she met Derek Peth. He didn't propose while in Paradise but at the reunion show instead, and Taylor accepted. 
What happened to Derek and Taylor?
The Bachelor in Paradise couple, Derek and Taylor, were together for about a year before they announced their split on June 26, 2018. Derek returned to Bachelor in Paradise again for season 6. Although they released a joint statement, Derek later cited distance as the main reason for their breakup. 
After their engagement, Derek landed a banking job in New York City, so the couple was planning to move there. However, Taylor wasn't keen on leaving Seattle. During an interview with The Morning Toast, Derek gave some insight into what happened in their relationship.
"I think that she didn't want to leave Seattle, and she wanted to like travel here and travel there and take advantage of some of this [Bachelor Nation] stuff," he told the outlet. "And I got my job [in New York City], I have my normal week."
Why is Taylor Nolan apologizing?
On Feb. 28, 2021, a series of 2011 tweets from Taylor resurfaced on Reddit. The tweets insulted numerous minority groups, including Indian, Asian, and Jewish communities. Several of Taylor's previous messages also included fat-shaming and homophobic slurs. 
In her Instagram bio, Taylor reports that she is a psychotherapist and sexologist. She calls out racist behavior of other Bachelor Nation alum frequently. The former contestant issued several apologies on Instagram and Twitter the same day. However, she had to temporarily disable the comments on her post on Instagram "due to extreme harassment and death threats."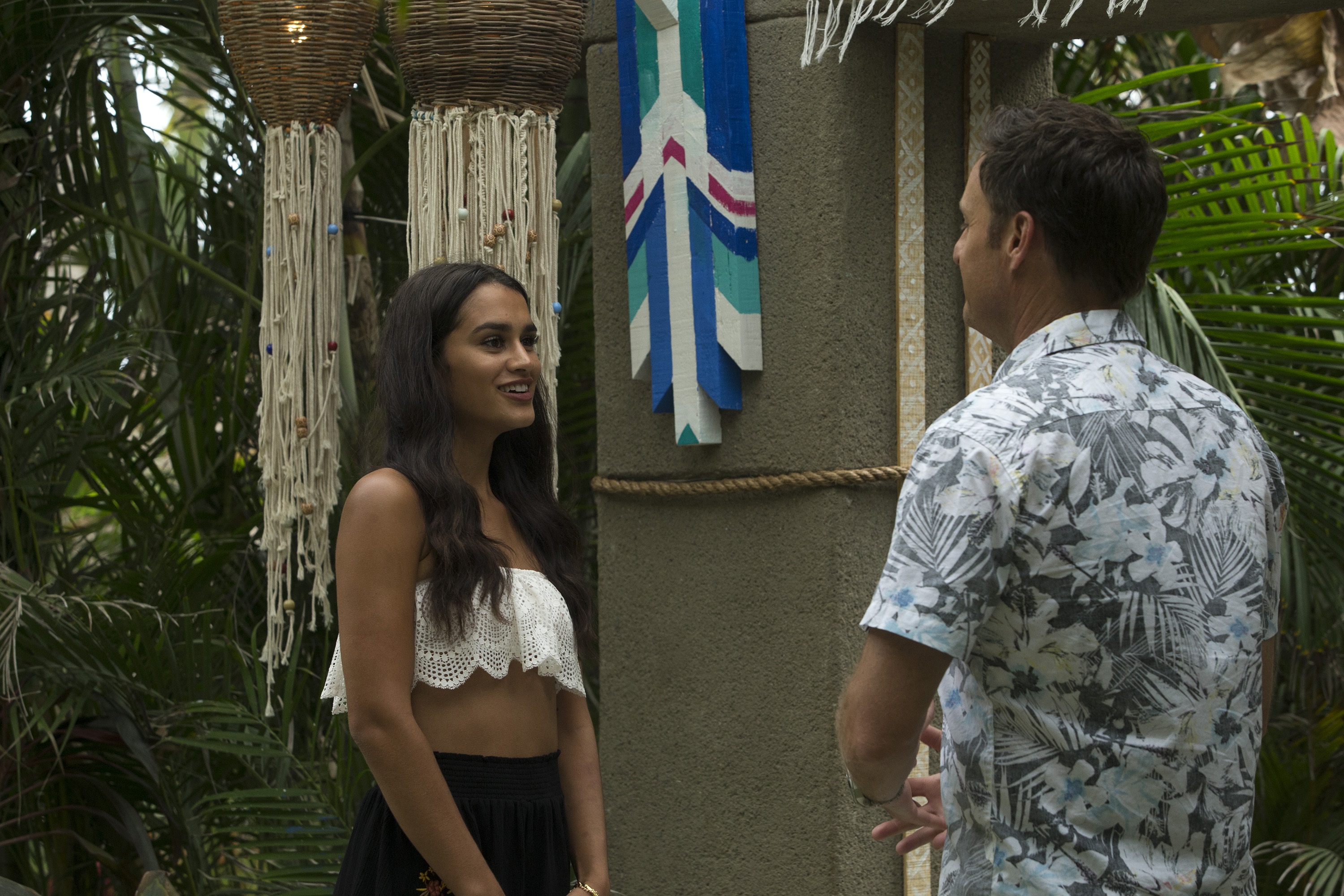 "These tweets were not surfaced in good faith and were in direct opposition to the work I do today for all those communities who were hurt by my tweets, and I wanted to fight against that," she wrote. 
Her apology included the reasons she believed the tweets were resurfaced. According to Taylor, there is an "anti-woke" Bachelor Reddit that was attacking her in past weeks as she fights for racial equality. Then she spoke directly to the people she hurt in a lengthy apology.
"I know that I've hurt every group out there, from LGBTQ to disabled community to black, to Asian people, the list goes on! None of the things I said were OK. Period."