'The Bachelor' Teaser Shows Peter Weber Questioning Hannah Ann After His Talk With Kelley
One of the women that obviously has a hold on Peter Weber is Hannah Ann Sluss. However, their date in tonight's episode might not go as well. This is after Kelley Flanagan mentioned Hannah Ann in their discussion about being ready for marriage. Find out what the teaser showed and more.
Hannah Ann and Peter Weber have a strong connection on 'The Bachelor'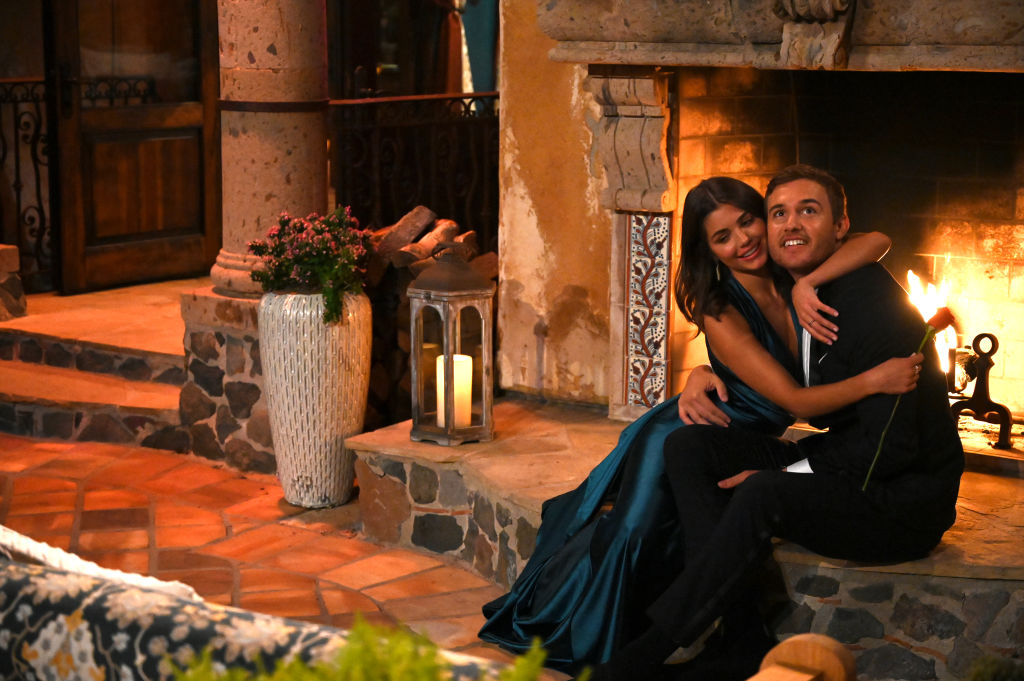 The model had a strong start this season. That's because she impressed the pilot with her gift.
"Since I'm from east Tennessee, me and my dad painted you a picture of the Smoky Mountains," she told him as she presented him with a painting. "I was really nervous to give it to you because this is like very personal."
Weber gave her the first impression rose. She has continued to win competitions and have cute moments with the lead since then.
Kelley mentioned Hannah Ann when talking about being ready for marriage
Things were intense between Kelley Flanagan and Weber in "Week 5." He questioned Kelley why she seems to not be putting in as much effort into their relationship anymore. She revealed that she has questioned whether he is ready for marriage.
"I know that I love Hannah Ann [Sluss] and we're super close. But I would say we're on two different levels. Like we're at two different stages of our lives," Kelley told him. "I'm extremely mature for my age and I'm truly ready for that step and there were things that were questioned about you on that so when that was said I was like 'OK, well I need to clarify.'"
Weber wasn't happy about her mentioning another woman. That's when she focused on his actions.
"Just like rewarding the drama and stuff like that. That just kind of like irked me," she admitted. "No person who should be in that stage would want to even put up with that."
Weber was obviously not happy with her answers, but she promised to put in more effort. He then gave her a rose.
Weber questions her over her past relationships
A teaser shared by Entertainment Tonight shows Weber on a date alone with Hannah Ann. He asks her about her past relationships.
"Do you mind if I ask you about previous relationships?" he asks her. "You had told me that you've never been in love before. Have you had a serious relationship?"
Hannah Ann answered, "Yes, I have. I dated someone for about three and a half years, but I wasn't in love." Weber then asked, "Do you 100 percent feel like this is what you want?" The model answered, "I am!" He then asked, "How are you so confident that this is what you want?" She answered, "This is what I want because I haven't found that true love in my past, you know."
Weber doesn't seem happy with that answer. He says, "I just — I can't. Excuse me for one second. I'll be right back." He then walked away.
Does this mean he is questioning if Hannah Ann is ready for marriage too? Fans will have to watch the episode airing Feb. 5 to find out.