'The Bachelor': The 'Craziest' Valentine's Day Gift Peter Weber Has Ever Given A Girl
Peter Weber is no stranger to being "all-in" with women he's falling in love with. On a recent episode of The Viall Files, Weber told host Nick Viall he's loved love for as long as he can remember.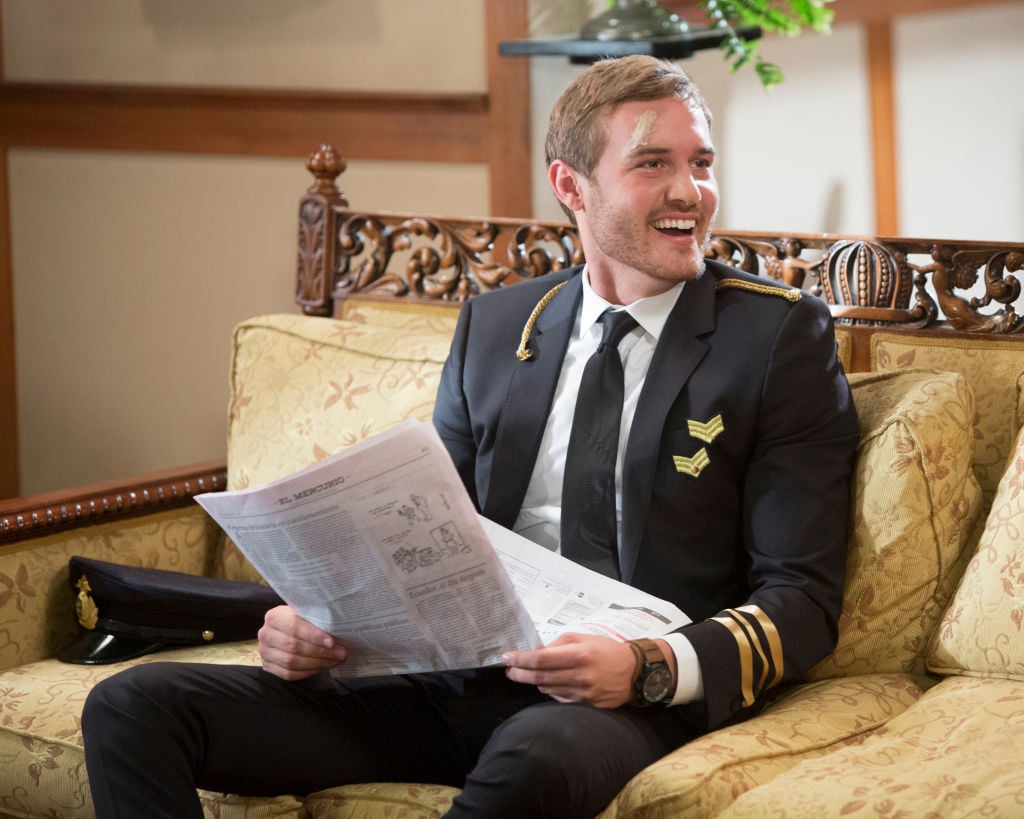 Valentine's Day was just a few days ago and though we don't know if Weber has a valentine this year, he's gone to great lengths to make his past partners feel special.
On the podcast, the pilot spoke about the "craziest," most "dangerous" Valentine's gift he's ever given. It was for a girl he was "all about," during the course of their three year relationship.
Peter Weber's 'craziest' Valentine's Day
"I was flying a trip. I came from somewhere in New York to Idaho. Twin Falls, Idaho. And this was for the weekend of Valentine's Day. I got in on Friday, I wasn't gonna fly out 'til Monday. And so I had the weekend off. So the girl I was seeing, her birthday was on the 13th, Valentine's Day, obviously, the next day and I didn't have jump seat privileges at this point, which means I couldn't just fly on an airline. I was flying private jets, so I could only fly on that jet," Weber explained.
He continued: "So I ended up getting in on Friday and I rented a car at 8 pm and I drove from Twin Falls, Idaho to Phoenix, Arizona, where she was having a horse competition over Valentine's Day for her birthday."
Weber worked with his then-girlfriend's best friend to coordinate a surprise. But the surprise involved him driving 14 hours through the night.
"I stopped at one point, I don't remember where in the country, to sleep for 30 minutes at a truck stop. I was so exhausted. I'd taken three 5-Hour Energy bottles to get me through it. I was so tired. I get to Phoenix, I'm an absolute wreck. Her best friend sneaks me into her room, I get under the cover, her best friend has her go up into the room and I like surprise her out of the bed," says Weber.
The surprise went over well. The bachelor says his girlfriend "los[t] her mind." However, when Weber's mom learned that her son had driven 14 hours through the night, he got into a bit of trouble.
"I told my mom the next day what I did, she got so mad at me. So dangerous. And she made me buy a ticket on the airplane to go home the next day. I was like, 'I get it,'" he said.
"That was probably the craziest gift I ever gave someone for Valentine's Day, literally risking my life to go spend time with her," he concluded.
Peter Weber doesn't plan on driving 14 hours through the night for anyone else
Though Weber says his girlfriend was "super appreciative" and they had "an amazing time," he says he doesn't think he'd ever do that again.
Viall pointed out that if Weber does have a fiancé right now, she might not love hearing that. But we're sure Weber we'll come up with even more over-the-top romantic gestures for his future wife.
Read more: 'The Bachelor': Peter Weber Reflects On The Victoria P., Alayah Red Flags