'The Bachelor': The Real Reason 5 Women Were Added to Meet Matt James
The cast of The Bachelor grew in the middle of the season. That's because five more women were added to meet Matt James. An ABC executive gave the reason behind the decision.
'The Bachelor' started with 32 women meeting Matt James
Season 25 of The Bachelor started with 32 women meeting James. There were some shocking entrances with Katie Thurston showing up with a purple vibrator.
"So I brought something from home that's really special to me and I thought I'd share it with you, she said. "You know this pandemic was really hard for me you know social distancing, being alone. And this just really got me through a lot and I was hoping to pass the torch to you." James laughed and Katie kept the toy with her throughout the night.
Victoria Larson also caused a stir by being carried in by men. She was dressed in a gown and wore a crown as she introduced herself as "Queen Victoria."
It was already teased at the beginning of the season that more women would join the cast. Fans were able to see it play out in week 4.
5 more women joined 'The Bachelor' in the fourth episode
The fourth episode showed James talking to the ladies. Chris Harrison interrupts him to pull him outside to meet more women. The host claimed there was a record number of applicants for the season so more were added.
Brittany Galvin, Catalina Morales, Kim Li, Michelle Young, and Ryan Claytor then got out of a car to meet James. Brittany made waves by making out with James immediately to make up for lost time.
The rest of the cast quickly targeted her. Anna Redman is from Chicago like Brittany. She claimed people told her that Brittany was an escort. Anna told Brittany about this rumor, then said "I think that's an awful thing to say about someone and I want to apologize."
Brittany then said it wasn't true and she had a boyfriend since she was 16. Katie told James some of the women are spreading rumors that could ruin their lives. We'll see what he does with that information.
Producers added them because of the number of applicants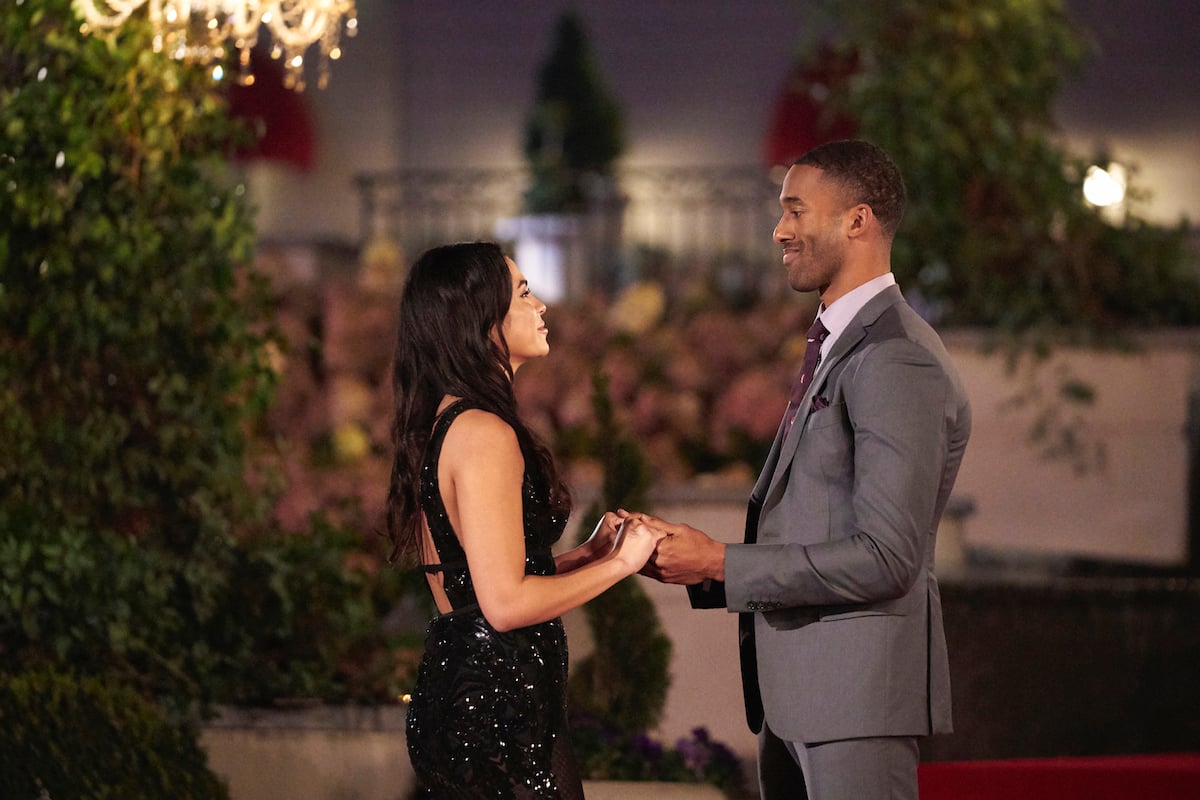 There have been times when one person joined the season late. But a group of new contestants aren't normally making a late entrance. This did change with the last season of The Bachelorette. But this happened after Tayshia Adams replaced Clare Crawley as the star.
A producer explained this decision to Variety. "We got a record number of submissions. We couldn't fit everyone in night one, and we had some really interesting girls," Rob Mills said.
"These were women that we had already met with," he continued. "It was decided pretty much before filming began [that they would join later]. It was good to throw them in the mix. It wasn't just to shake things up."
The change certainly shook things up anyway. Time will tell if the women will be able to get along while going through the process.