'The Bachelor': 10 Things We Know About Lauren and Ben's Breakup
Ben Higgins starred on The Bachelor Season 20 after coming in at third place on Kaitlyn Bristowe's season of The Bachelorette. In his season of The Bachelor, he ended up getting down on one knee to propose to Lauren Bushnell. Ben gave her a $95,000 Neil Lane engagement ring that is 4.25 carats, but they never got to actually walk down the aisle.
Fans were disappointed over their breakup, and they felt even worse when Ben was recently captured crying over the split on the Bachelor spin-off, Bachelor Winter Games.
So what exactly did go down between these two? Here are 10 things we know about Lauren and Ben's breakup.
1. They released a statement announcing their breakup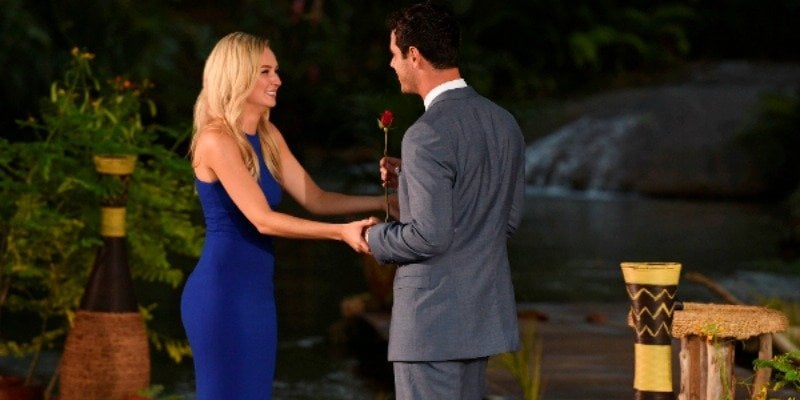 "It is with heavy hearts that we announce our decision to go our separate ways," the statement read according to People Magazine. "We feel fortunate for the time we had together, and will remain friends with much love and respect for one another. We wish nothing but the best for each other, and ask for your support and understanding at this time."
Before the announcement, the two had already called off their wedding publicly. In an episode of Ben & Lauren: Happily Ever After? Ben voiced his concerns about their upcoming nuptials. "I feel like we have so much to figure out that it's hard for me at this point to really feel comfortable getting married," he said. When Lauren asked if this meant he was calling off the wedding, he said, "Yeah, I am." The couple, however, agreed that they would keep dating, but just switch their focus to their relationship.
Although something like that could be a huge blow to a relationship, Lauren seemed to be really understanding. She said that "if Ben needs a little more time to feel comfortable getting married, that he should really have it because in the end, it won't matter if this wedding's a little bit later."
Next: This one detail seemed to confirm their split. 

2. Lauren was spotted without her engagement ring before the announcement
Sometimes you might leave an engagement ring behind if it needs to be fixed, or if you don't want to lose it. But it could also be a sign that there is trouble in paradise. Lauren was photographed without her ring while on vacation with her sister in Punta Mita, Mexico.
It also seemed a little suspicious that she celebrated her birthday with friends instead of Ben. Ben responded to the rumors on Instagram, stating, "the feeling I have in this picture is the same feeling I have for this girl today" and shared the image seen above.
Next: Ben once hinted at trouble in paradise. 
3. Ben said they 'need a break' after filming their reality show
It sounds like wedding planning was really tough on their relationship, and turning their romance into a TV show was probably even more stressful. Either way, Ben previously made a statement to ET Online that the two were going to slow down after their show wrapped:
We're both ready to start planning, but we needed a break between finishing filming and then the holidays happened. 2017 I hope is the year that we have huge steps in either getting married or having a really good idea of when we're getting married, but right now we don't.
Next: Fans noticed this change on Lauren's instagram. 
4. Lauren removed 'fiancee' from her Instagram bio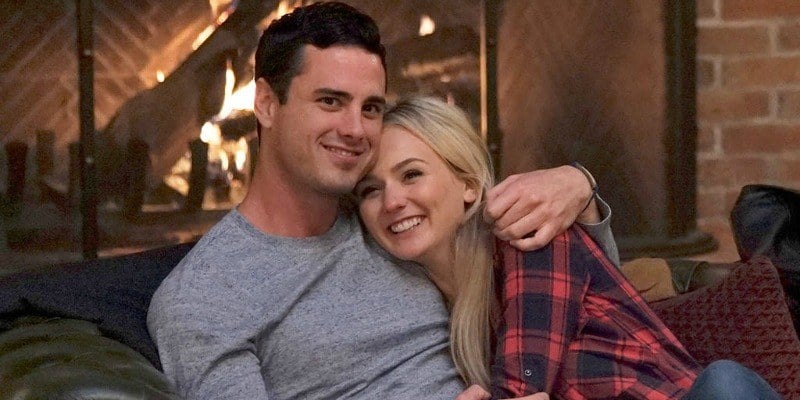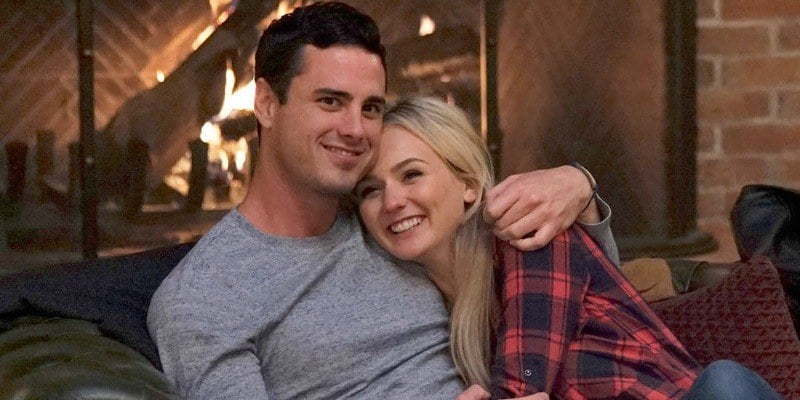 Another red flag pre-breakup was that "finacee" was removed from Lauren's Instagram bio. Now, her profile just includes her business contact information. This, along with her not wearing her engagement ring, fueled even more rumors that there might be trouble in paradise.
Next: The relationship was getting rocky. 
5. They reportedly don't get along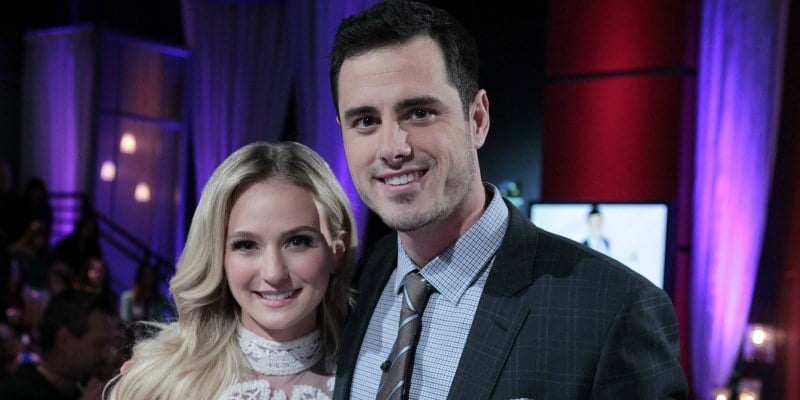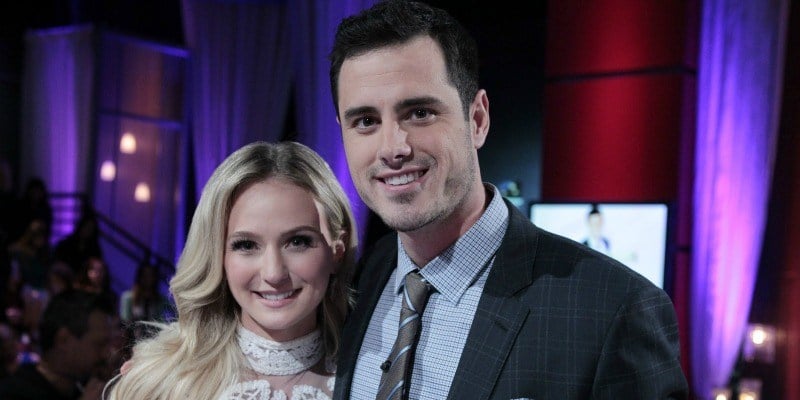 Although they may gave tried to give the appearance that things were just moving too fast for them, there could be more going on. "They don't get along," a source once told Us Weekly. "She's told people recently how hard it is. He's a great guy, but they should split."
It's still a mystery as to what exactly the couple didn't get along about, but there is one thing that reportedly created a wedge between them.
Next: This one incident caused a major fight between the two. 
6. Lauren was upset that Ben told JoJo he loved her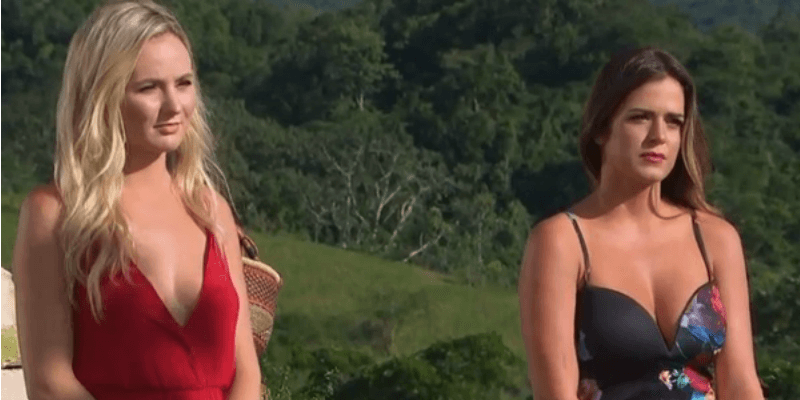 Ben shocked viewers when he told JoJo Fletcher he loved her on the show. It was definitely something that doesn't typically happen on the show until the end, because it could easily tip off who the bachelor will pick. But instead, Ben ended up turning JoJo down and picked Lauren. However, when Lauren found out what happened, she wasn't happy.
"For a long time, I was really angry for being blindsided," she said on Ben & Lauren: Happily Ever After? "I was heartbroken. And that resentment and anger affected our relationship much longer than it should have."
Next: This move didn't help matters. 
7. Ben reportedly kept in touch with JoJo early on in their relationship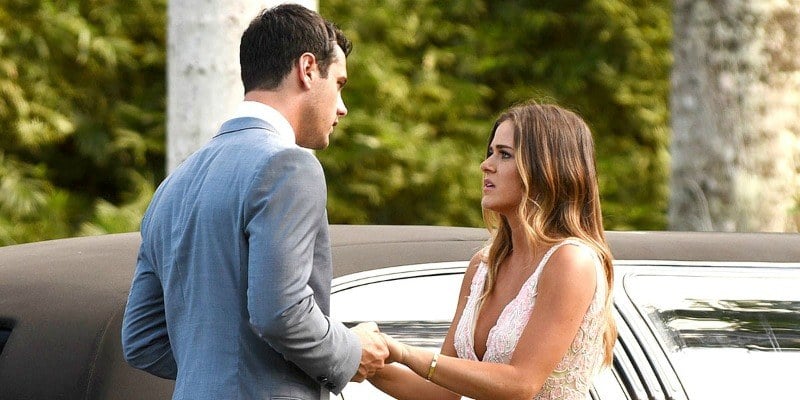 Things between JoJo and Ben didn't exactly end right away after The Bachelor. "Ben has been secretly calling JoJo ever since Lauren moved in with him in April," a source previously told Life & Style. "They talked every three or four weeks at first, but it's become more frequent since the wedding was canceled."
That would definitely put a wedge between two people who are supposed to be getting married!
Next: This caused friction in their relationship. 

8. Lauren was supposedly jealous of Ben and JoJo's relationship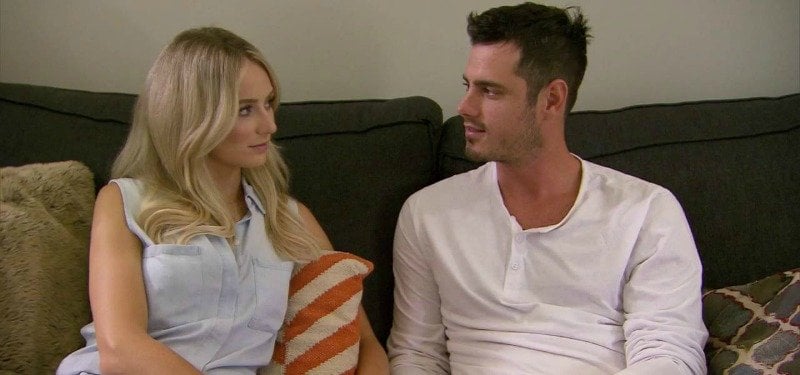 It's pretty understandable why someone wouldn't be happy that their fiance is keeping in touch with their ex. Especially when Ben told that ex he loved her on national television. "She's not happy in her relationship with him," a source told Life & Style.
And what about the man JoJo is engaged to? Well, ignorance seems to be bliss, according to the source who said,  "Jordan is absolutely clueless about the calls."
Next: Was it all just for cameras? 
9. Insiders claim they stayed away from each other when they weren't filming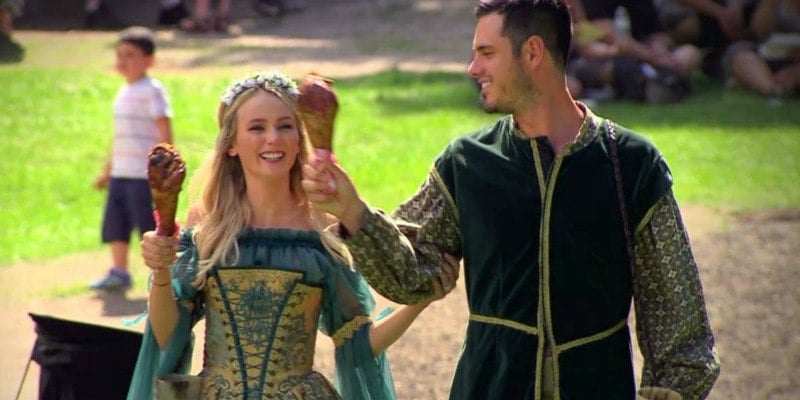 You would think that filming their reality show together would give them more time to get to know each other. However, some insiders said the couple would go their separate ways when they weren't on screen. "They spent no time together during taping breaks," an insider said, according to the Inquisitr.
Specifically, this separation occurred during their bachelor and bachelorette parties in Las Vegas. "They were posting pictures on social media with guests, but didn't take any together." The source went on to say that they're, "struggling to keep their relationship afloat" but are "failing miserably."
Next: This day wasn't as happy as it should've been. 
10. Ben said there was a 'cloud' over the day they got engaged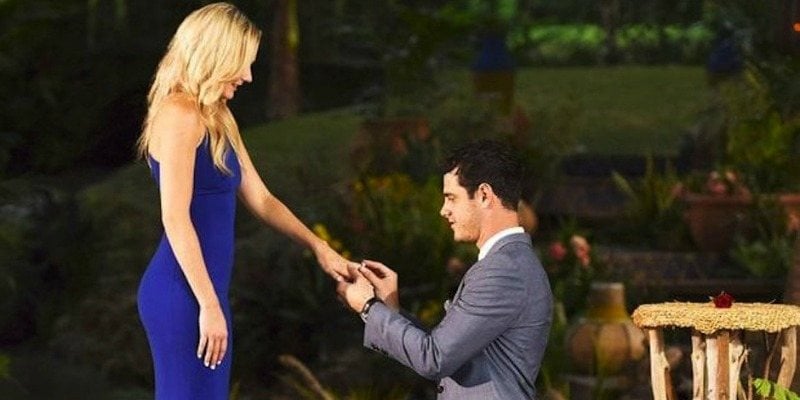 Typically, the day you get engaged is one of the best days of your life. However, because Lauren knows that Ben told JoJo he loved her, Ben's view of that day has changed.
"I look back at the day we got engaged and there is a cloud over it, because I really did hurt Lauren," Ben said, according to People Magazine. "Instead of being able to jump into a really happy time, the first few months of our relationship consisted of difficulty and strain."
Follow Nicole Weaver on Twitter @nikkibernice
Check out Entertainment Cheat Sheet on Facebook!