'The Bachelor' Fans Feel This 1 Person Is 'The Best Thing to Ever Happen to Bachelor Nation'
'The Bachelor' fans speak out about who they feel is impacting Bachelor Nation in the best way with their social media posts.
The Bachelor is a reality TV series that is still going strong after 18 seasons. It spawned countless spin-offs, including The Bachelorette, and Bachelor In Paradise. Fans of the franchise often follow the past contestants and leads on social media. Recently, some fans pointed out that one person is 'the best thing to ever happen to Bachelor Nation,' based on the person's social media posts.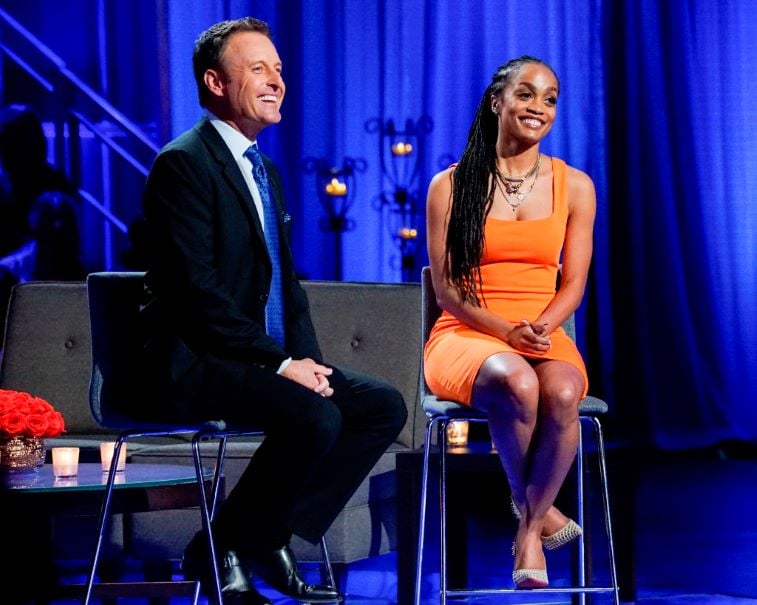 'The Bachelor': Do contestants go on the show to gain an Instagram following?
While host Chris Harrison will tell you that men and women go on The Bachelor or The Bachelorette because they are looking for love, fans don't believe that is true. Former contestant Eric Bigger, from Rachel Lindsay's season, explained that going on the show is like applying for a job.
"It's no different than applying to a Microsoft or Apple and working there and getting a six-figure salary," Bigger told Refinery29. "You apply for those jobs because they have a reputable brand, and it makes you a lot of money. So the [Instagram] following sometimes equals monetary benefits. It's part of the process, part of social media and TV."
Bigger confirms fan theories that most contestants apply for the show so that they can grow their Instagram following and become an influencer. 
Why do 'The Bachelor' Fans appreciate this 1 person's social media account more than others?
Within the franchise, 24 men were chosen to play the desirable bachelor, and 16 women became The Bachelorette throughout 40 seasons, between the two shows. However, out of those 40 people, only one was black — Rachel Lindsay. She uses her social media account to speak out about racism and fight for equality, not only on the show but in the world. 
Since the death of George Floyd, she has become more vocal about the injustices, and fans appreciate her openness and willingness to answer questions. 
"Every day, Rachel manages to make me fall more in love with her," one Reddit user wrote on a post about Lindsay's nails encouraging fans to vote. "She's seriously the best thing to ever happen to BN."
The comments about Lindsay are not only on Reddit. Her Instagram informational posts and podcasts receive positive feedback, too.
"Your Higher Learning Podcast is phenomenal," one fan commented on Instagram. "The way you both speak on what's happening is refreshing and eye-opening. Thank you for everything that you do."
Rachel Lindsay receives adverse comments but meets them with education
Many Bachelor contestants receive hateful comments and messages to their inbox. Lindsay discussed this problem on the "Women Tell All" episode of Peter Weber's season. She read some of the messages that current contestants were receiving, and called for change. However, a glance at the comments of her Instagram posts reveals she is still receiving negative feedback. 
"A protest is one thing," one Instagram user wrote. "These fires and looting is just wrong."
Lindsay responded to the fan, asking them to listen to the podcast because she discusses that issue. The former bachelorette does not respond to every single comment, but she tries to. She also answers fan questions weekly and addresses even negative feedback.
Not all fans may agree, but in the wake of the recent events surrounding George Floyd's death, some fans are pointing out that Lindsay is a powerful source of education to Bachelor Nation.