'The Bachelor' Trivia: What ABC Doesn't Want You to Know About the Series
When The Bachelor debuted in March 2012, the fantasy romance show became an instant hit with everyday people and celebrities, too. The popular reality series features a number of single women and one eligible bachelor who, over the course of the season, eliminates females until one lucky girl remains. But that's not the whole story. In fact, there are plenty of things ABC doesn't want viewers to know about The Bachelor. Let's take a closer look at The Bachelor trivia.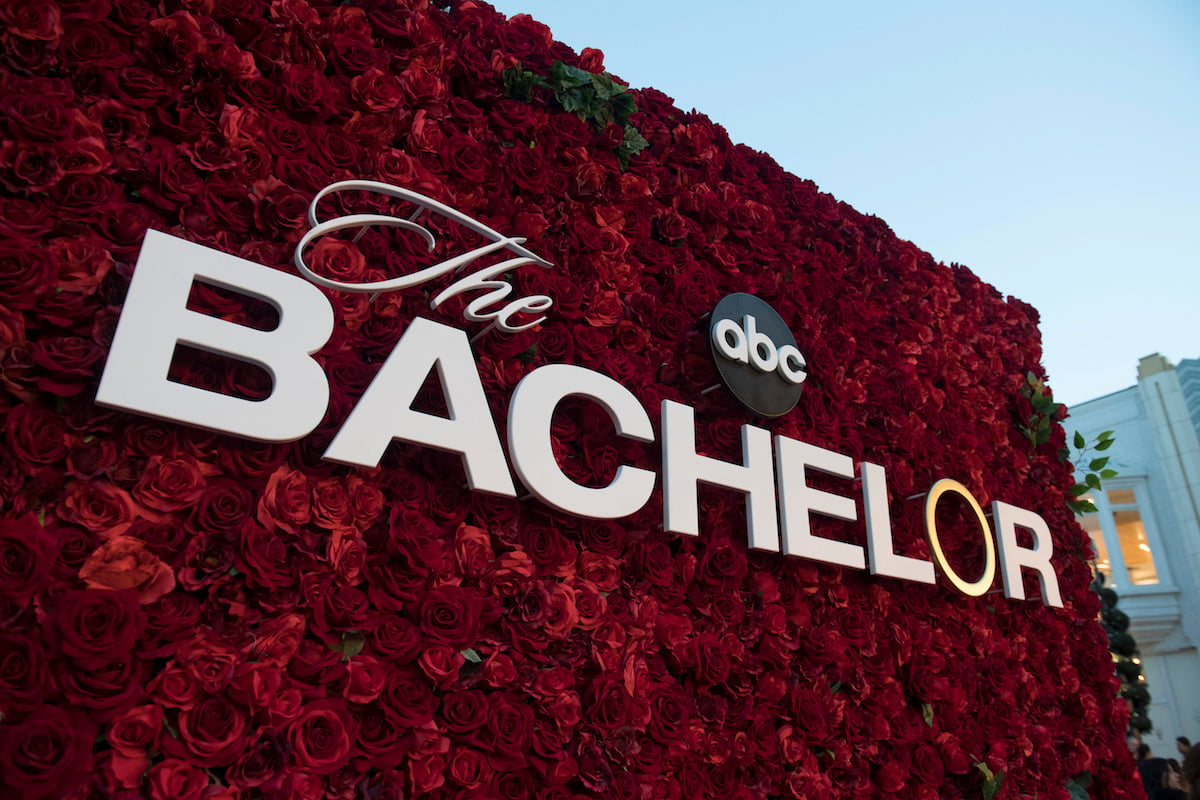 Becoming a contestant on a popular reality show isn't easy, and neither is staying on the show, especially without a source of income. The male lead of The Bachelor is paid rather handsomely, but the females who vie for his affection receive no monetary compensation for their time.
What's it like to live in The Bachelor mansion? Nestled in the Santa Monica mountains just east of Malibu, California, Villa de la Vina provides impeccably decorated indoor and outdoor spaces where romantic hopefuls compete twice a year. Viewers might think the centuries-old Mediterranean-style mansion belongs to ABC, but it's really owned by the Marshall Haraden family who packs up their furniture and personal belongings while The Bachelor and The Bachelorette are being filmed.
'The Bachelor' has some peculiar rules
If a female contestant gets chilly, the target of everyone's desire is forbidden to offer her his bulky coat, says Cosmopolitan who explained that ABC forbids the gentlemanly behavior to avoid any sense of silliness.
Another thing The Bachelor producers don't want you to know is that while the show is in progress, contestants are strictly prohibited from contacting the outside world in any way. Phones and personal computers are taken away the day contestants arrive and are not returned until the show has wrapped. During that time, nobody is allowed to leave the mansion, according to season 14 contestant, Ashleigh Hunt who also revealed that the cocktail parties featured on The Bachelor and The Bachelorette "aren't really as cool" as they seem.
"We are not allowed to speak to friends or family until we get home. Phones and computers are taken away the day you get there. We'd sit in the house or by the pool; it gets pretty boring. One day I ran laps around the outside of the house since there was not a gym."
There are also some rumors that The Bachelor forbids the lead star from saying "I Love You."
Why do 'The Bachelor' contestants never eat? Plus, how much do they drink on 'The Bachelor'?
The sole exception to the don't-leave-the-mansion rule is when the Bachelor takes a female contestant on a date. If you've never seen a couple eat while on one of these one-on-one dates, you're not imagining things. Despite a typically gorgeous spread of flowers, candles, and gourmet food, contestants are discouraged from actually eating. Why? Because ABC producers want all prospective couples to talk on camera, and eating takes away from that.
Don't worry that contestants go hungry, though, as the kitchen and pantry at the mansion are always stocked with plenty of veggies, sandwich fixings, frozen pizza, yogurt, and junk food, according to Refinery 29. Season 16 contestant, Jaclyn Swartz, elucidates:
"We eat before the dates, as we are getting ready. The producers will bring room service to your room, or a plate of food to where you're getting ready in the house."
Contestants don't eat much on camera, but they manage to drink a lot of alcohol. Former contestant Ali Fedotowsky told A Drink With Chicago that daily life at the always-monitored mansion came without books, magazines, or television, but the booze flowed freely. Leslie Hughes, who appeared on season 17, told The Daily Beast that ample libations are encouraged due to their tendency to make contestants more talkative.
"When I came in for the producers' weekend, I remember it was like 12 noon, and they were like, 'You want some champagne, wine?' And I was like, 'It's 12 p.m., noon!' And they're like, 'Welcome to the Bachelor family.'"
The Bachelor's isolation policy, lack of wages for women, and showy food that never gets eaten, there are a few more things ABC doesn't want you to know about. Viewers love it when the male lead and a lady get cozy on a Fantasy Suite date, right? ABC knows this and ensures the hotel suite is outfitted with everything a couple might need, right? Wrong.
According to Vulture magazine, any contestant who expects to get lucky should bring their own condoms, because The Bachelor may or may not provide them.
It doesn't happen every season, but when the male star proposes marriage on The Bachelor, ABC foots the bill for a fancy diamond engagement ring which the couple keeps if they officially tie the knot and remain together for two years after the season finale. If they break up before then, they must return the ring to the network.
Ring maker Neil Lane admitted to Stylecaster that even he doesn't know what ABC does with the rejected rings.
"I make rings hoping that people stay together forever, but after they get the ring, I don't have a say in it, and what happens after that, I don't know. Where the ring goes, I have to say, I don't really know. I just say it goes to ring heaven."
What is 'The Bachelor' application process like?
How do you get on the show? Although it might appear that the producers do not know much about The Bachelor contestants, the reality is quite different. Contestants either apply, receive nomination by someone they know, or are recruited by a casting agent. If you are chosen, the next step is a video audition and questionnaire. Contestants are asked in-depth questions, including contact information for their exes. If a contestant passes this round, they fly out for a live interview in LA.
On top of the in-depth audition process, contestants undergo psychological evaluations and background checks. Producers scour online for any dirt the potential contestant might have. The mental aspect isn't the only aspect producers look at. According to Marie Claire, contestants also undergo STD testing to ensure no diseases spread during filming. Basically, the Bachelor producers do their best to leave no stone unturned.
Do 'The Bachelor' contestants get a wardrobe?
Viewers are probably curious how The Bachelor contestants always look so put together. The truth is perhaps not as glamorous as you would expect. Contestants are responsible for their clothes, style, and persona. They even do their own hair and makeup. Evidently, finding space to do makeup isn't exactly either. Having a lot of mirrors makes it difficult for camera crews to film. Therefore there are only around four mirrors in the house.
On top of that, contestants claim the mansion's lighting is terrible for makeup. Girls try their best to overcome obstacles. Some tips and tricks are to make sure they have a quality makeup kit with lighting and doing makeup outside. The girls also admit to sometimes becoming each other's stylists by assisting each other with hair and makeup.
There are three exceptions to the self-care protocol. On the premiere filming night, two stylists help contestants with touch-ups. The stylists are much needed the first night due to the longevity of the process. Although to viewers, the premiere night seems to fly by, in reality, it is a long night of filming. The stylists help the contestants to stay looking fresh.
Also, stylists assist the final two ladies for their engagement ceremonies. The last time the ladies are indulged with stylists is during the special episodes, including the tell-all special and reunion. During the live episodes, the contestants utilize commercial breaks to freshen up with the aid of stylists.
The contestants don't have much of a heads-up
Accumulating the wardrobe and supplies to compete on The Bachelor might seem like a daunting task. It requires not only money but ample time. Many contestants have quit their jobs with the hopes of appearing on The Bachelor. Countless others admit to paying thousands for their The Bachelor wardrobe. Yet, the hopefuls don't receive notice that they will be a contestant on the show until two or three weeks before filming begins. Even wilder contestants might not know who they are competing for until a couple of days before filming commences.
Filming of contestant interviews can happen weeks later
The interviews that air during episodes might appear to be the contestant's emotions at the time of events, but this is likely not the case. Interviews sometimes take place weeks after the event they appear to be discussing.
To maintain the appearance that it is happening simultaneously, producers sometimes ask contestants to wear outfits they wore during specific scenes. The production crew also asks the contestant to act like they are at the moment. They then ask questions that are thought up well in advance. The questions generate a reaction and answer that carries the intended storyline.
Producers of The Bachelor have quite a few tricks up their sleeves to keep the drama high and viewers glued to their televisions. Their manipulations and involvement in the action have actually played a key role in the show's continued success over the years. Think "reality" TV is real on The Bachelor? Think again.
Is 'The Bachelor' scripted?
Reality TV is all about emotion. The more tears, the better seems to be the mantra on a lot of these shows. And The Bachelor is no exception.
One Bachelor producer who has opened up about tactics she favored to get the waterworks flowing is Sarah Gertrude Shapiro, who went on to create the hit series UnReal. She's told the New Yorker that during her time on the show, she was expected to get contestants to "open up, and to give them terrible advice, and to deprive them of sleep." She also heightened emotions by misleading contestants into getting their hopes up: "The night they were going to get dumped, I would go to the hotel room where they were staying and say, 'I'm going to lose my job for telling you this, but he's going to pick you—he's going to propose.' "
Of course, when the proposals didn't come, contestants were devastated. And Shapiro was there in the limo to "comfort" them. She'd have the limo driver play the song that the contestant viewed as 'their' song for their relationship with the Bachelor. Then she'd secretly dab her own eye with lemon or jalapeño so that her fake tears would help bring out the contestant's real ones for the camera.
Daily Mail has also written about another disturbing trick that producers used to manipulate the action. It reports that in her book, Bachelor Nation: Inside the World of America's Favorite Guilty Pleasure, Los Angeles Times reporter Amy Kaufman reveals that former producer Ben Hatta told her that keeping track of the women's menstrual cycles was a way of getting the emotional soundbites that they wanted.
"When women cycled together in the house, it created a completely different vibe,' Hatta said. "So a girl's now crying mid-interview about nothing, or being reactionary to things that are super small. It helped the producers, because now you've got someone who is emotional — and all you want is emotion."
Of course, if you're a producer, it also helps to make sure the contestants have something to cry about. This fact often led Bachelor producers, as well as contestants, to make casting decisions based on the desire for maximum possible drama.
Marie Claire shares, for example, that contestant Emily Maynard kept her season's villain, Kalon McMahon, around for the ratings. As she wrote in her book, I Said Yes: My Story of Heartbreak, Redemption, and True Love, "Can you imagine how boring the show would be if I only kept the nice guys around the whole time?" (Though she didn't end up marrying anyone from The Bachelor, Maynard is now happily married to her own "nice guy," Tyler Johnson.)
Of course, who ends up being cast as a "villain" can also be as much about manipulation as about reality. And if producers aren't careful, they can end up burning a bridge with a cast member they've portrayed as a villain who they might later want to woo back. This happened with Season 15 "villain" Michelle Money, for example.
Money revealed to Us Weekly on its Here for the Right Reasons podcast that producers had to work extra hard to convince her to return for Bachelor Pad and Bachelor in Paradise. As she put it, "I had emails from the executive producer apologizing about over-editing me and you know, it was just a lot of trust and wanting to be able to be seen for who I really was. And I knew I wouldn't get that opportunity again. … I'm just a human living this beautiful experience of life. And, I am a 'villain.' I am many other things too."
In the end, the show promises love and most seasons end with a pairing. But which Bachelor couples are still together and which ones have what it takes to stay together? Only time can tell.
RELATED: 'The Bachelor': Who Is Chris Harrison's Permanent Replacement Host?